This PDF editor makes it easy to prepare documents. You won't have to undertake much to edit army ppw worksheet files. Merely try out all of these steps.
Step 1: Select the button "Get Form Here" on this website and press it.
Step 2: Once you've entered the editing page sheet, you should be able to find all the actions readily available for your document inside the top menu.
These particular sections will constitute the PDF file that you'll be completing: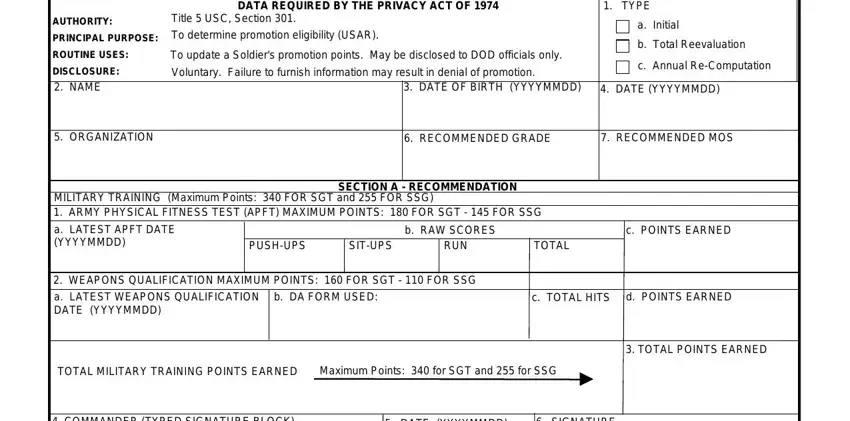 Put down the information in the YES, SECTION B - ADMINISTRATIVE POINTS, AWARDS, List awards, and Include Airborne Advantage points field.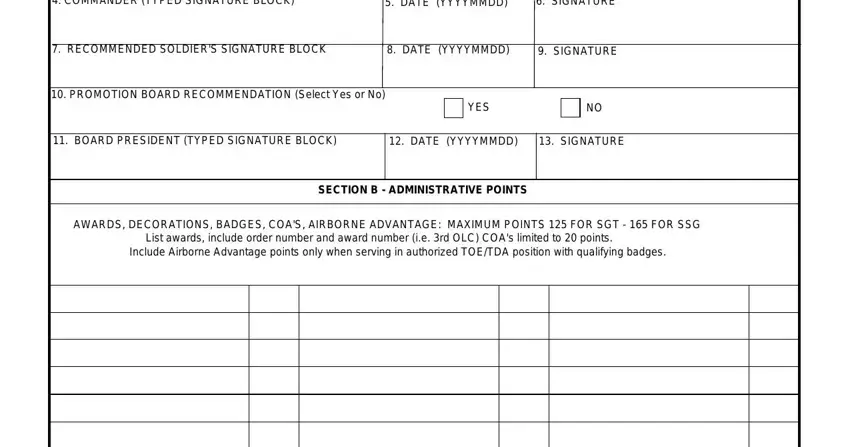 Put in writing any data you may need inside the box TOTAL AWARDS, DECORATIONS POINTS, 125 for SGT - 165 for S, SG DA FORM 3355, PREVIOUS EDITIONS ARE OBSOLETE, and Page 1 of 2 A, PD LC v, 1

The NAME, DATE OF BIRTH YYYY, MM, DD SECTION B - ADMINISTRATIVE POINTS, TOTAL MILITARY E, DUCT, ION POINTS, TOTAL POINTS EARNED, TOTAL CIVILIAN E, DUCT, ION POINTS, TOTAL POINTS EARNED, SECTION C - TOTALS POINT, and RECOMMENDATION TO S, SG E, 6 field is where each party can indicate their rights and responsibilities.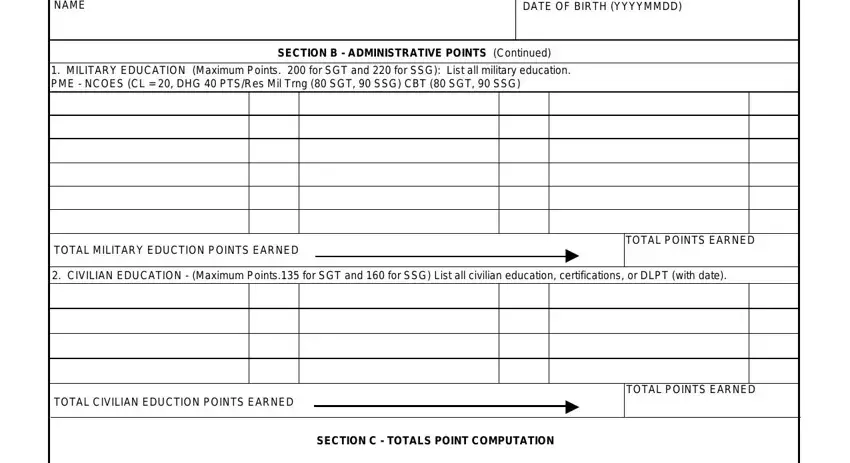 Prepare the file by looking at these particular fields: CATEGORY, POINTS EARNED, MILITARY TRAINING, AWARD, DECORATIONS MILITARY EDUCATION, CIVILIAN EDUCATION, TOTAL, SECTION D - AUTHENTICATION, I certify that the above total, and Counseling statement: (Used only.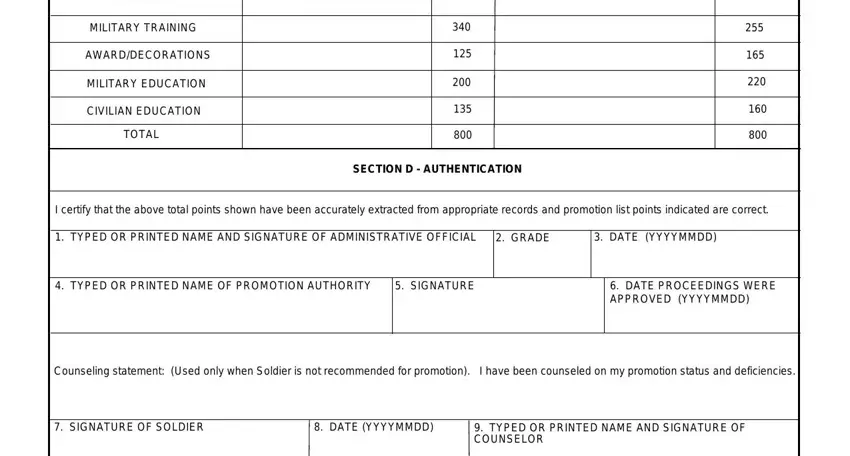 Step 3: Click the "Done" button. You can now upload your PDF document to your gadget. In addition, you may forward it by means of email.
Step 4: Produce duplicates of the file. This is going to protect you from future problems. We don't read or display your details, thus be sure it will be secure.