Frequently Asked Questions
General Questions
What is FormsPal?
FormsPal is an online platform that provides free fillable and printable forms in PDF and Word formats, as well as a custom document builder and a PDF editor. At FormsPal, you can find hundreds of legal documents and forms, ranging from the simpler ones, like various bills of sale, to the more complex ones, like NDAs and lease agreements.
To see what other documents we provide, check our lists of legal documents and fillable PDF forms.
Our document builder allows users to customize their documents by answering simple questions in an orderly fashion. Each step in our tool is supported by handy tips that aim to clarify any questions that might arise in the process. Once you are done, our software tailors all your answers into a unique PDF document personalized to your needs.
How do I create an account here?
To create a FormsPal account, you need a valid email address (one that you can access) and a password. You can also use your Facebook or Google account to sign up. To start creating your account on FormsPal.com, go to our Login page and press "Sign Up" at the bottom.
How do I download a form for free?
FormsPal offers free forms in PDF and sometimes in Word (Docx) format as well. There are three things to consider when looking for the necessary form:
1. Download block at the top. Most of our pages contain a "Create my Document" block at the top with a link to our free PDF form or the official fillable version.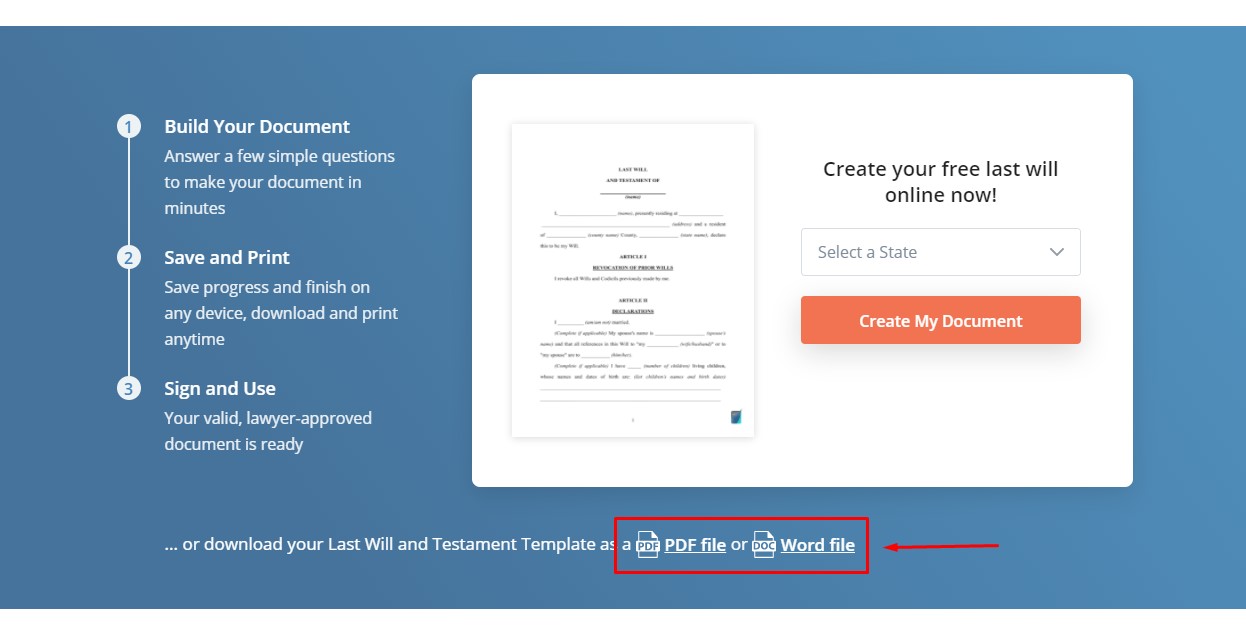 2. Download block in the middle. In those rare cases when the top download block is missing, you should scroll down the page until you locate our middle download block, which is shown on the screenshot below.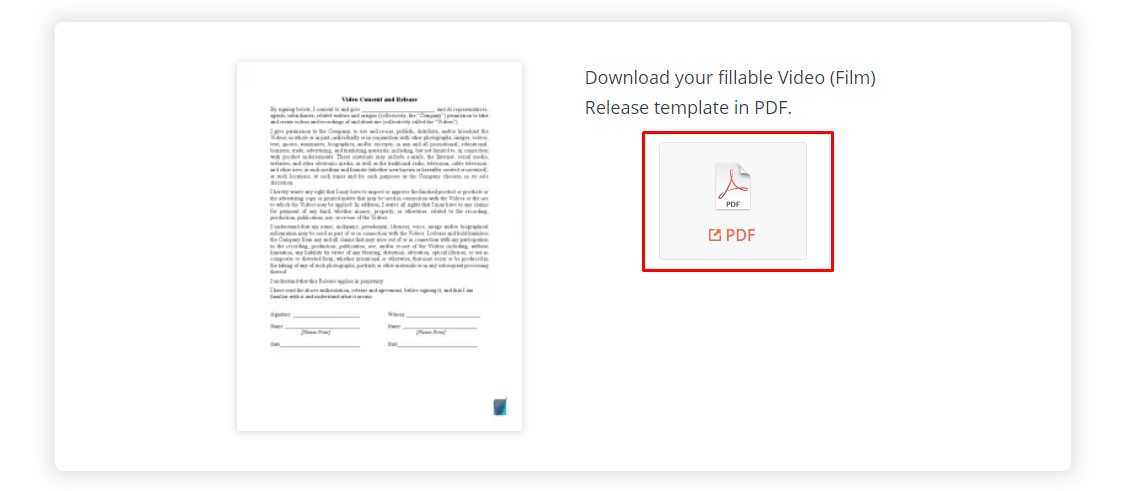 3. Download fillable PDFs. We also host a lot of free fillable PDFs from governmental institutions and organizations. If you want to download such a form, it's readily available at the top of the page.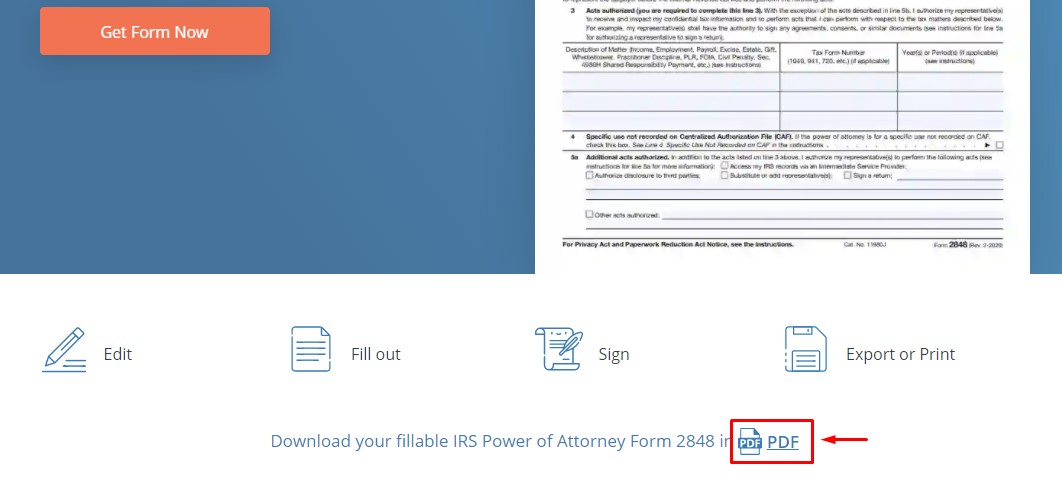 Do you provide legal advice?
FormsPal is not a law firm and does not provide any legal advice, and is in no way engaged in the practice of law. To learn more regarding this matter, read our Terms of Services.
How can I contact FormsPal?
You can contact FormsPal support by emailing support@formspal.com or calling 888-603-4461. Our support schedule is Monday-Friday, 2AM – 12PM EDT. You can also use the contact form on our Contact Us page.
What if I lost or forgot my password?
In case you lost or forgot your password, visit our Login page, press the "Forgot your password?" prompt, and follow the instructions.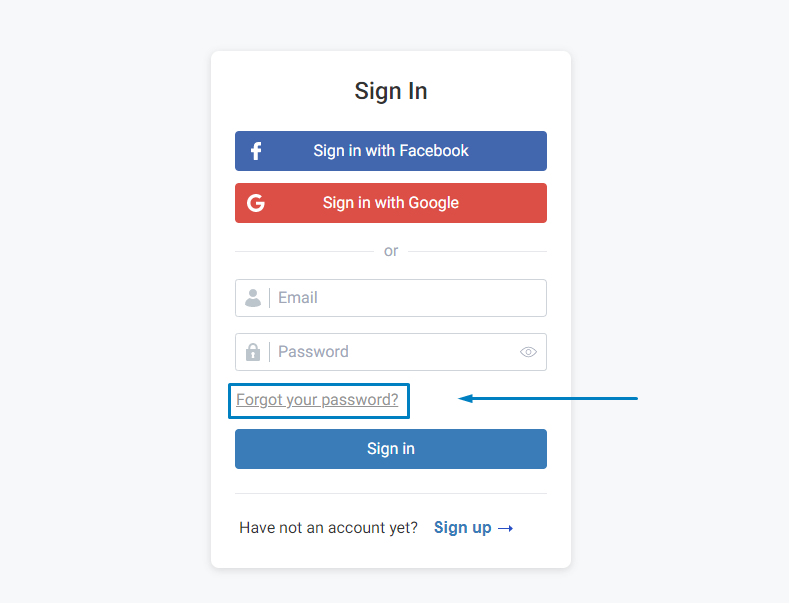 Billing and Membership
How much is FormsPal?
FormsPal is free for the first 7 days of the trial subscription, during which you will have access to all our features. Overall, we offer three pricing options to our customers:
#1: Monthly Plan – $39.99 / month – (after the free 7-day trial): This is our most-picked option that is automatically billed after the 7-day trial period. You get full access to all our features and forms, including our document-building software and PDF editor tool.
#2: Annual Plan – $97 / year: This option is the most financially beneficial. You pay a flat fee once and gain access to all our forms and tools for a whole year, 365 days starting from the purchase date. This plan will save you almost 80% compared to the monthly option.
#3: Single Document – $37 / document: By going for this option, you pay one time only for one document of your choice. With this option, you don't subscribe to our services and don't have to cancel anything. You will also be able to access this document from your account and edit it anytime.
Why do you need my payment details for a free trial?
This allows us to process the Free 7-Day Trial plan, which comes with a $39.00 monthly payment once the trial period ends. FormsPal users often continue using our tools after the free trial. You won't be charged anything if you cancel your subscription before the 7-day trial period ends.
What do I get during the free trial?
During the free 7-day trial period, you get access to all FormsPal features. That includes hundreds of customizable legal templates and fillable PDF forms that you can view, fill out, edit, and download. And our PDF editor will enable you to upload your own PDF files to edit them online.
Document builder with hundreds of legal forms
Thousands of fillable PDFs (IRS, SSA, USCIS, etc.)
Upload and edit your own PDF files
How can I cancel my subscription?