We found the top computer programmers to create our PDF editor. This app will enable you to create the certificate of assumed name form with no trouble and won't consume a great deal of your energy. This easy-to-follow procedure will help you learn how to start.
Step 1: Select the "Get Form Now" button to get started on.
Step 2: As you enter the certificate of assumed name editing page, you'll see all the actions you can undertake about your template at the upper menu.
You will have to enter the next data so you can create the document: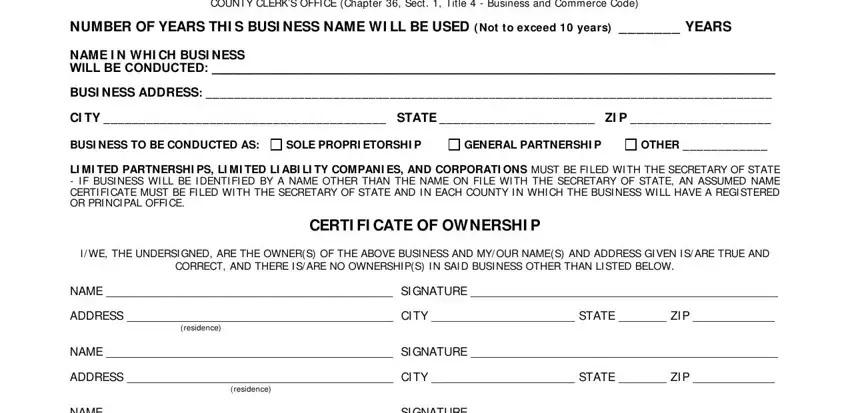 Within the field NAME, THI S AREA FOR CLERK, S USE ONLY, (residence), (residence), and _______ DAY OF type in the particulars the program asks you to do.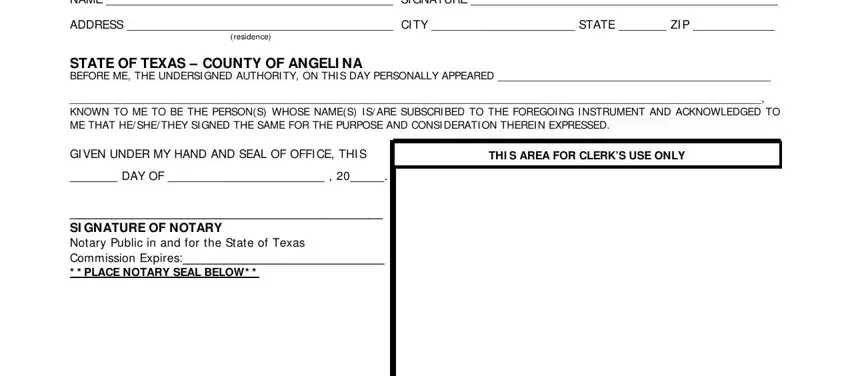 Step 3: Hit the "Done" button. It's now possible to upload the PDF file to your device. Besides, you can easily deliver it by means of electronic mail.
Step 4: Prepare a duplicate of each separate form. It may save you time and permit you to keep clear of difficulties later on. Keep in mind, your information will not be revealed or viewed by us.