The PDF editor works to make submitting documents really easy. It is quite easy to enhance the Combined Money Order Form file. Try out the next steps if you would like accomplish this:
Step 1: Choose the button "Get form here" to get into it.
Step 2: Now you are on the form editing page. You can edit, add text, highlight selected words or phrases, insert crosses or checks, and add images.
For each area, add the information required by the software.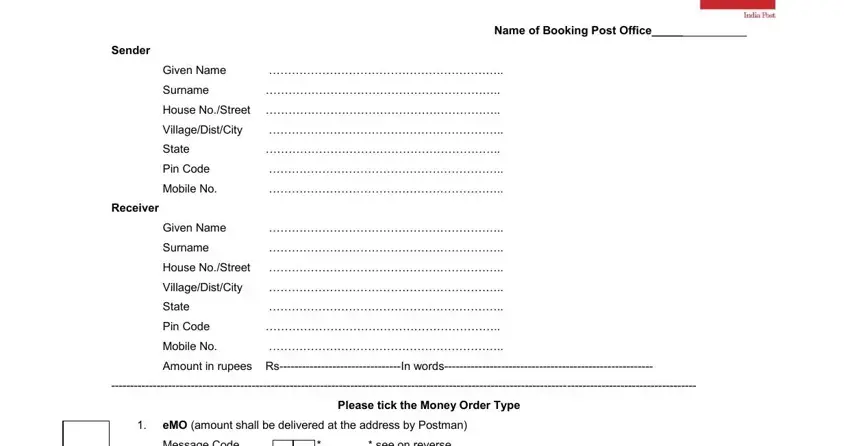 Note the necessary details in the section iMO, amount to be collected from an, Credited to POS, B Account No, Name of Account Holder, Name of Post Office, Message Code, *see on reverse, Photocopy of ID proof to be, ID Card No, Date of expiry, Issuing Authority, I am aware that the receiver will, Signature of Sender with Date, Amount Received, Service Charges, and Money Order number.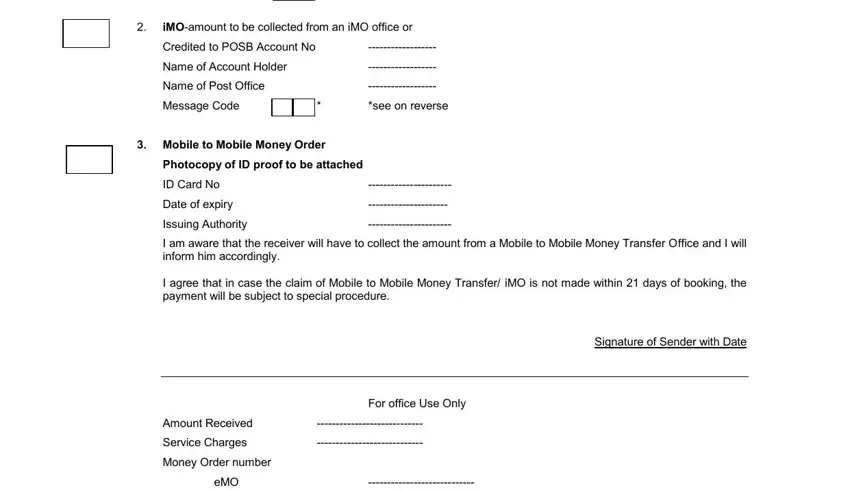 Step 3: Once you press the Done button, your prepared form can be simply exported to any of your devices or to email stated by you.
Step 4: You can generate copies of the file tokeep clear of any upcoming complications. Don't get worried, we do not distribute or record your details.