It is easy to obtain documents making use of our PDF editor. Improving the transunion dispute form to print file is a breeze as soon as you consider these actions:
Step 1: Seek out the button "Get Form Here" and click it.
Step 2: At this point, it is possible to alter the transunion dispute form to print. This multifunctional toolbar enables you to include, remove, adapt, highlight, and also do other sorts of commands to the content material and areas within the form.
The following sections will create the PDF template that you will be completing: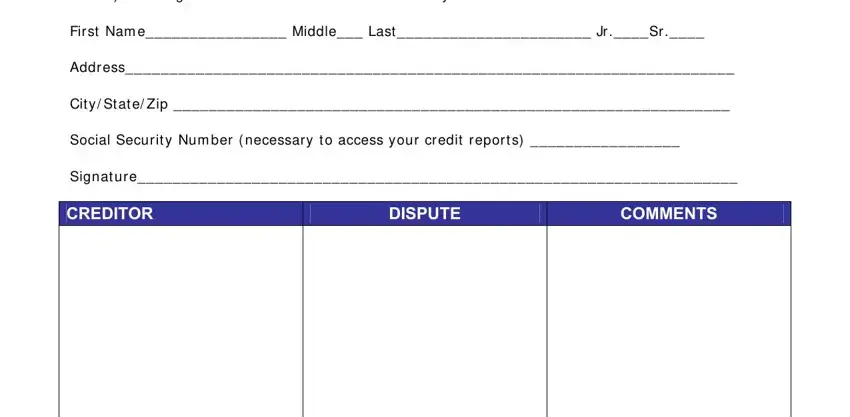 Fill in the IF YOU NEED ADDITIONAL SPACE USE, and Page of section with all the particulars asked by the platform.

Step 3: Press the "Done" button. At that moment, you can export the PDF document - upload it to your device or send it through email.
Step 4: Make copies of your form - it can help you refrain from potential future worries. And fear not - we cannot distribute or watch your details.