The procedure of filling in the dmv form mv900 is actually hassle-free. We made certain our PDF editor is not hard to work with and helps complete any document in a short time. Here are just several simple steps you have to follow:
Step 1: Choose the button "Get Form Here" and then click it.
Step 2: You're now ready to manage dmv form mv900. You have numerous options with our multifunctional toolbar - you can include, eliminate, or alter the text, highlight the certain parts, and carry out similar commands.
The PDF form you wish to fill out will consist of the next sections: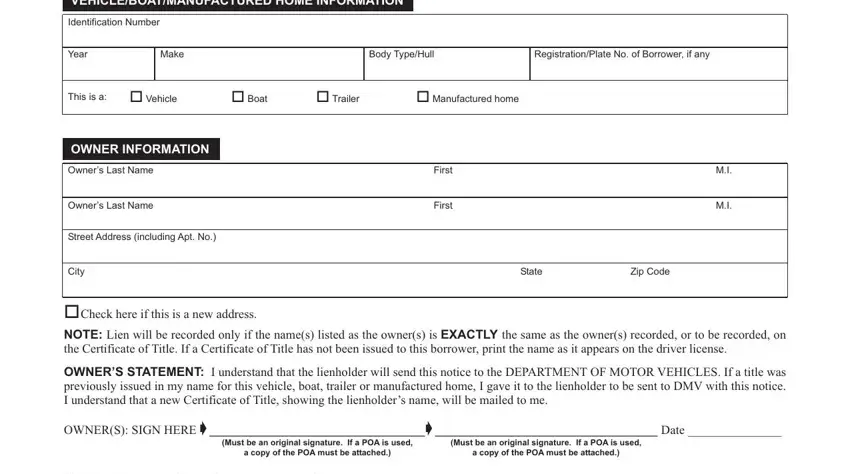 Enter the requested details in OWNER, S STATEMENT: I understand, OWNER, S SIGN HERE ➧, (Must be an original signature, (Must be an original signature, a copy of the POA must be, a copy of the POA must be, If signing for a corporation, (Name), (Title), LIEN INFORMATION, Lien Filing Code (assigned by D, MV Lien, holder, s Name, Lien, holder, s Name (continued), Street Address, City, State, and Zip Code box.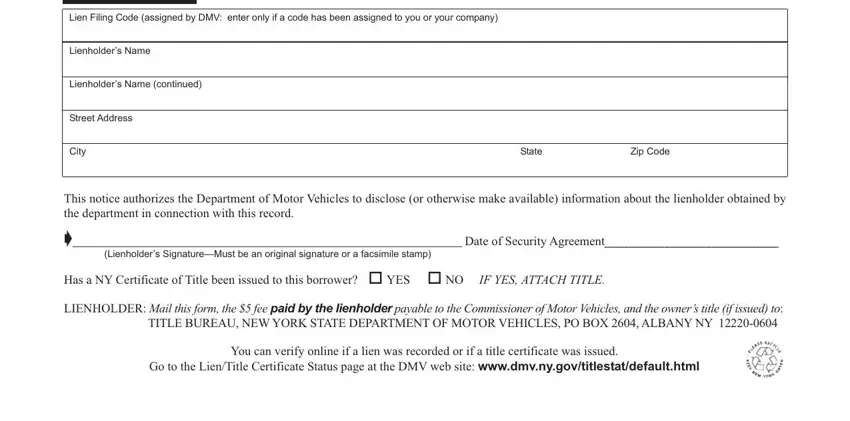 You may be asked to write down the details to let the application fill out the segment This notice authorizes the, Lien, holder, s Signature, Must be an, Has a NY Certificate of Title been, LIEN, HOLDER Mail this form, TITLE BUREAU, You can verify online if a lien, and Go to the Lien, Title Certificate.

Step 3: As soon as you are done, click the "Done" button to transfer your PDF document.
Step 4: Be sure to generate as many copies of your document as possible to stay away from potential misunderstandings.