We were establishing this PDF editor having the prospect of making it as quick to work with as possible. That's why the actual procedure of completing the eyemed out of network claim form will undoubtedly be smooth use these particular steps:
Step 1: Search for the button "Get Form Here" and click it.
Step 2: When you have entered the editing page eyemed out of network claim form, you will be able to see each of the options readily available for the form inside the upper menu.
These areas are in the PDF form you will be creating.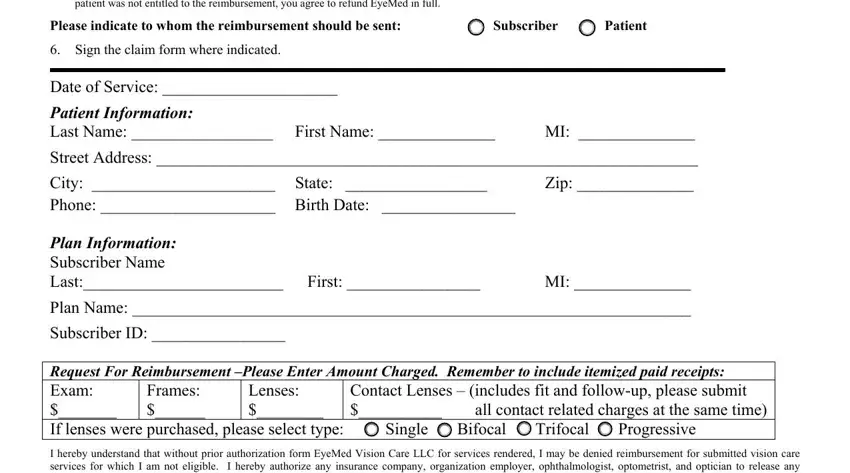 In the section I hereby understand that without, MemberGuardianPatient Signature, To Fax To Email Form and Receipts, To Mail, and EyeMed Vision Care Attn OON Claims enter the particulars that the software requires you to do.

Step 3: When you are done, press the "Done" button to upload your PDF file.
Step 4: You may create copies of your form toavoid all of the potential future challenges. Don't get worried, we don't disclose or watch your information.