The filling out the disposition form is actually comparatively uncomplicated. Our experts made certain our PDF tool is not hard to navigate and can help fill in almost any PDF within minutes. Here are just several steps you will need to take:
Step 1: Press the orange button "Get Form Here" on this webpage.
Step 2: So you are on the document editing page. You can enhance and add information to the form, highlight words and phrases, cross or check specific words, insert images, sign it, get rid of unneeded fields, or take them out entirely.
These parts will make up the PDF form: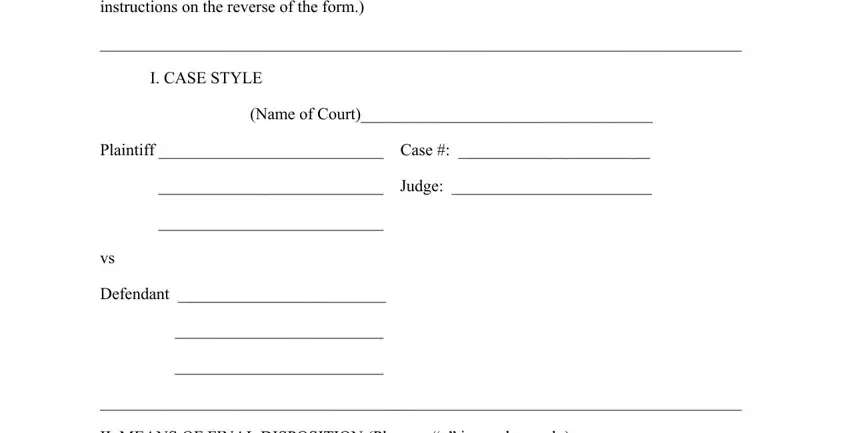 Write down the data in Dismissed Before Hearing, Dismissed After Hearing, Disposed by Default, Disposed by Judge, Disposed by Nonjury Trial, Disposed by Jury Trial, Other, and DATE SIGNATURE ATTORNEY FOR.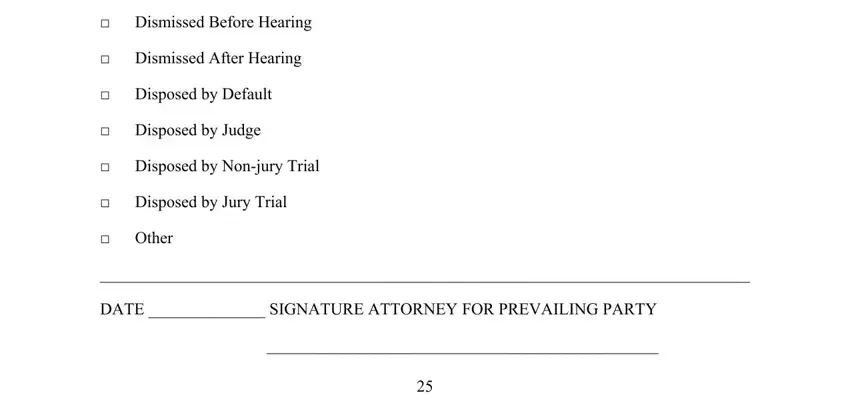 Step 3: Choose "Done". Now you may export your PDF form.
Step 4: You will need to make as many copies of your file as you can to avoid potential troubles.