It's easy to fill out the california form 300 file using our PDF editor. The next steps will assist you to instantly get your document ready.
Step 1: On the following webpage, hit the orange "Get form now" button.
Step 2: After you have entered the california form 300 edit page, you'll discover all actions you can use regarding your file at the top menu.
You should type in the next details to create the california form 300 PDF: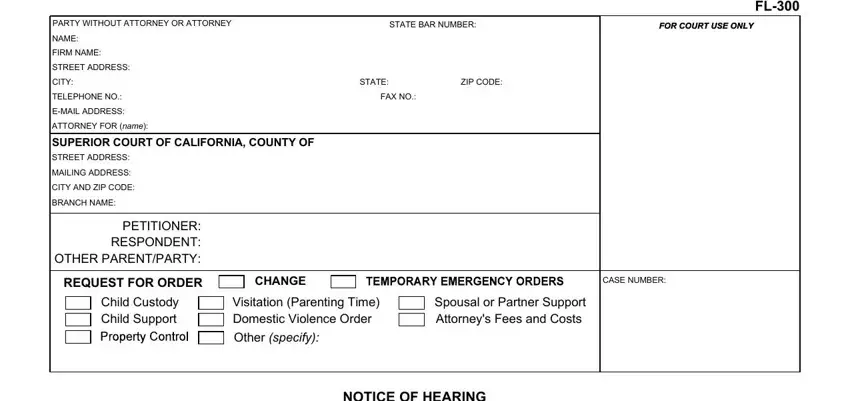 Include the demanded details in the NOTICE OF HEARING, TO names, Petitioner, Respondent, Other ParentParty, Other specify, A COURT HEARING WILL BE HELD AS, Date, Time, Dept, Room, Address of court, same as noted above, other, and specify area.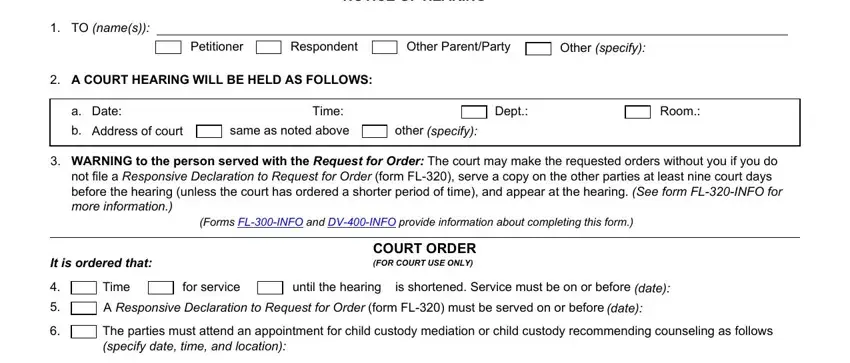 In the The orders in Temporary Emergency, Date, Form Adopted for Mandatory Use, REQUEST FOR ORDER, JUDICIAL OFFICER, Page of, and Family Code Government Code area, emphasize the necessary data.

Spell out the rights and obligations of the parties within the part PETITIONER RESPONDENT OTHER, Note, REQUEST FOR ORDER, CASE NUMBER, RESTRAINING ORDER INFORMATION One, Petitioner, Respondent, Other ParentParty, Attach a copy of the orders if you, The orders are from the following, Criminal Countystate Family, specify, specify, Case No if known Case No if known, and Other Countystate.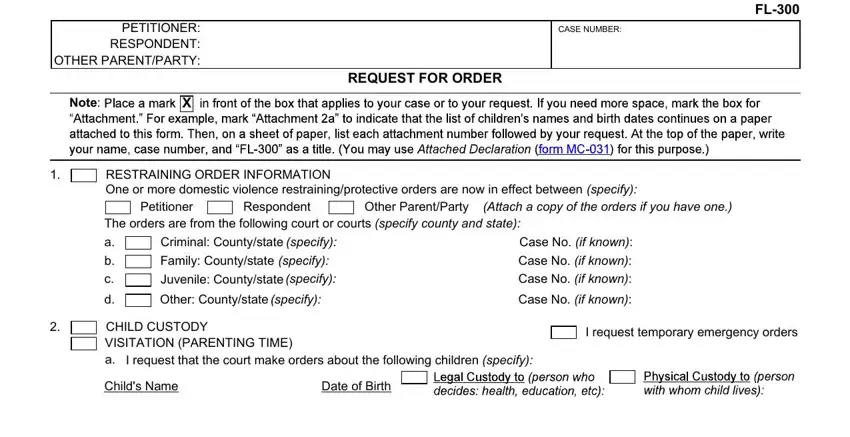 Finish by checking the next areas and preparing them accordingly: The orders I request for, Specified in the attached forms, child custody, visitation parenting time are, Attachment a, Form FL Form FLD, Form FL Form FLE, Form FL Other, specify, Form FLC, As follows specify, Attachment b, The orders that I request are in, and Attachment c.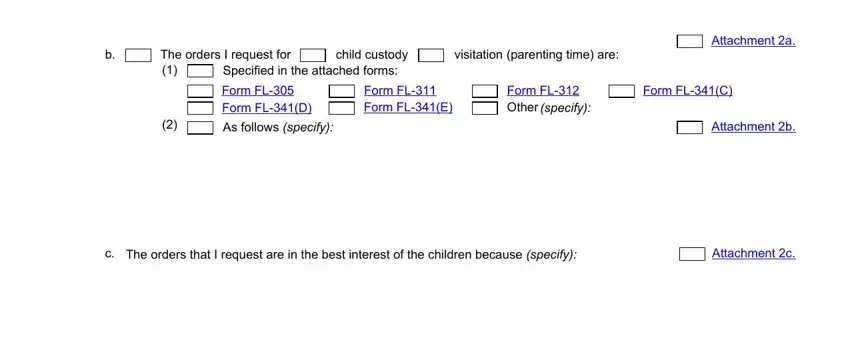 Step 3: When you have hit the Done button, your form should be readily available upload to any kind of gadget or email address you identify.
Step 4: Produce a duplicate of every different document. It may save you some time and assist you to keep clear of challenges down the road. Keep in mind, the information you have isn't used or viewed by us.