e-mailed can be completed online easily. Simply try FormsPal PDF editing tool to finish the job in a timely fashion. Our tool is consistently evolving to provide the very best user experience possible, and that is thanks to our dedication to constant enhancement and listening closely to customer opinions. It merely requires a few basic steps:
Step 1: Click on the orange "Get Form" button above. It'll open up our pdf tool so you can start filling out your form.
Step 2: The editor lets you change the majority of PDF files in a variety of ways. Change it by adding your own text, correct original content, and put in a signature - all within a couple of clicks!
This form will require specific info to be typed in, hence be sure you take your time to provide precisely what is asked:
1. To get started, when completing the e-mailed, start with the area that features the subsequent blank fields: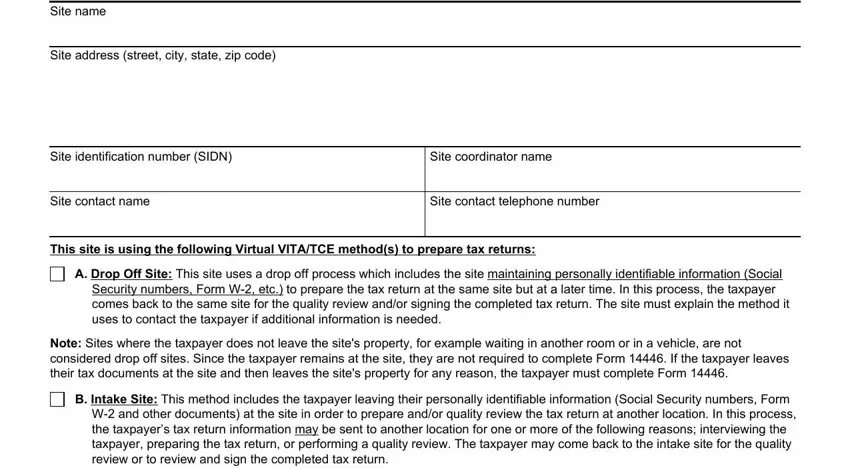 2. The next part would be to fill in these blank fields: W and other documents at the site, C Return Preparation andor Quality, andor quality review returns This, D Combination Site This site, appointments in their location, E Virtual VITATCE Process There, and this process during the intake.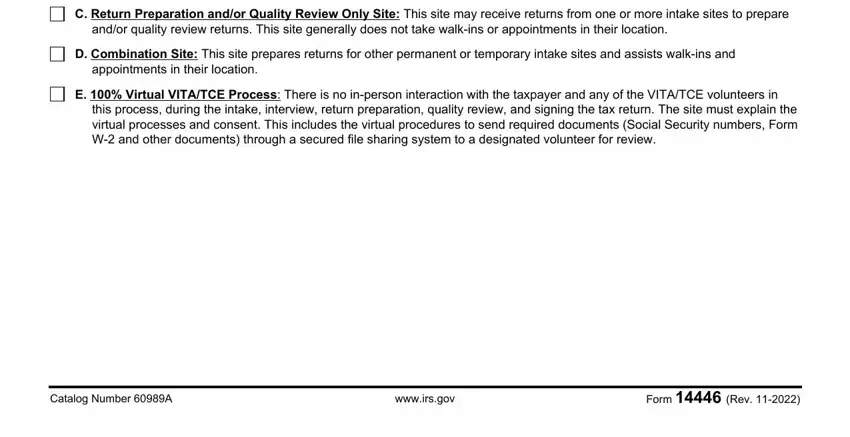 3. The following segment is all about Scheduling the appointment, Securing Taxpayer Consent, Performing the Intake Process, Validating taxpayers, and Performing the interview with the - complete every one of these fields.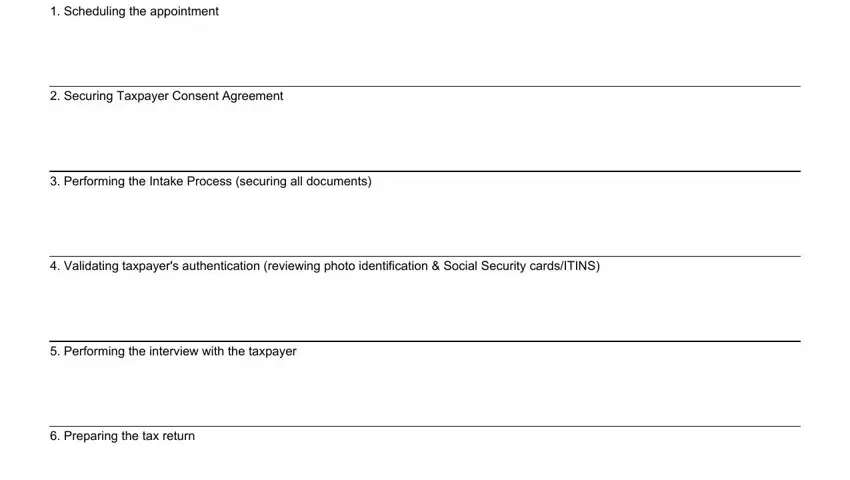 4. The next part requires your information in the subsequent places: Preparing the tax return, Performing the quality review, Sharing the completed return, Signing the return, and Efiling the tax return. Just be sure you fill out all needed details to go forward.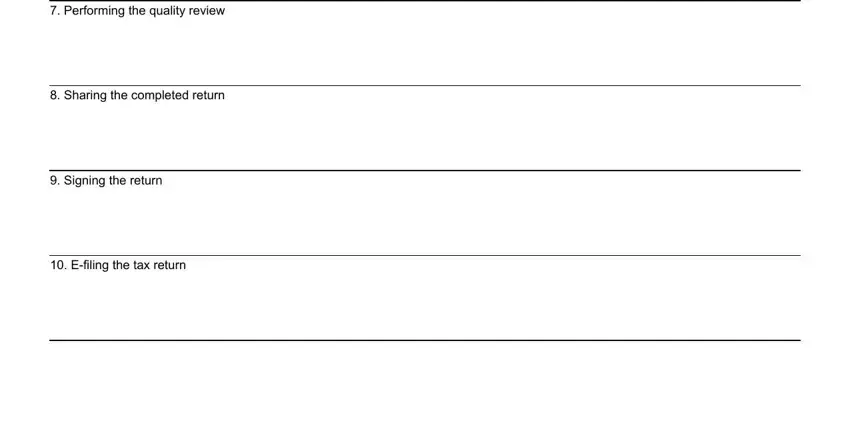 When it comes to Preparing the tax return and Sharing the completed return, make certain you don't make any mistakes in this current part. These are considered the key fields in the PDF.
5. To finish your form, the particular area involves several extra blank fields. Entering To ensure you are receiving, Yes, Virtual Consent Disclosure, If you agree to have your tax, I am agreeing to use this sites, Yes, Printed name, Printed name spouse if married, Date of birth, Last four digits Social, Date of birth, Last four digits Social, Date, Telephone number, and Date will conclude everything and you can be done before you know it!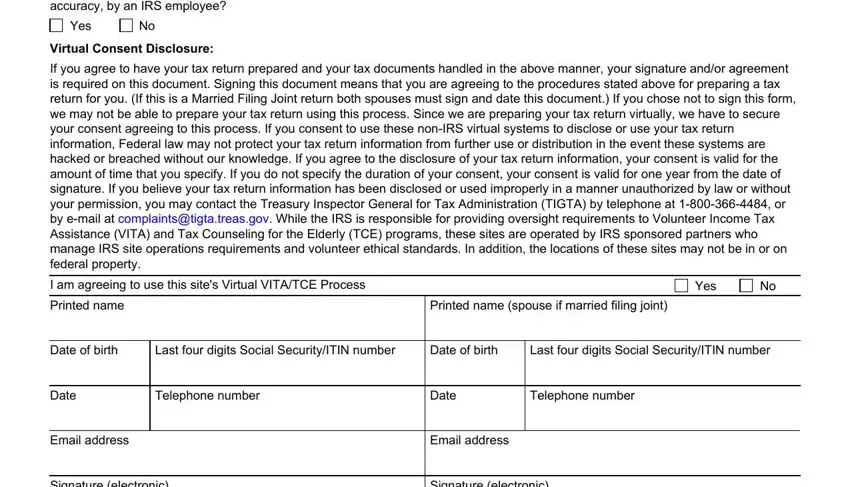 Step 3: Go through all the information you've entered into the blanks and click on the "Done" button. Right after getting afree trial account here, you will be able to download e-mailed or email it right away. The PDF will also be readily accessible in your personal account menu with all your adjustments. FormsPal ensures your data confidentiality with a secure method that never saves or shares any kind of personal information used. Be confident knowing your paperwork are kept safe when you use our services!