WCP can be filled in very easily. Just try FormsPal PDF tool to complete the job quickly. Our editor is consistently developing to grant the very best user experience achievable, and that's because of our dedication to continuous improvement and listening closely to user opinions. To get started on your journey, consider these basic steps:
Step 1: Access the PDF form in our tool by clicking on the "Get Form Button" at the top of this page.
Step 2: As you access the file editor, you'll notice the document ready to be filled out. Besides filling out different fields, it's also possible to perform some other things with the Document, including writing any words, modifying the original textual content, adding images, putting your signature on the document, and much more.
When it comes to fields of this specific document, here's what you need to do:
1. Whenever completing the WCP, ensure to include all of the needed blanks in its corresponding form section. It will help to hasten the process, enabling your information to be handled efficiently and appropriately.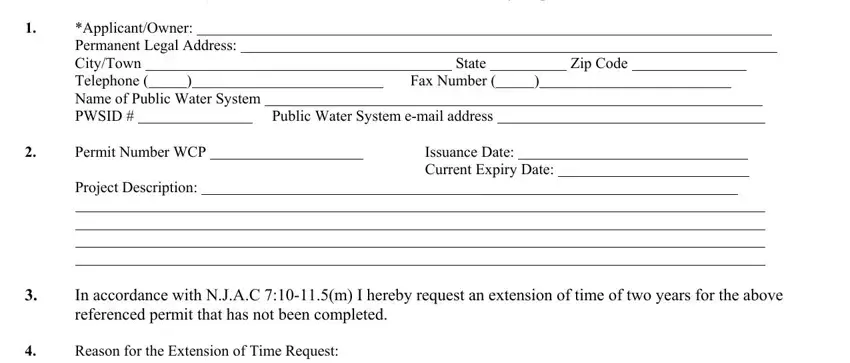 2. Right after this array of blank fields is done, go to enter the applicable details in these - In accordance with NJAC m I hereby, i The project and activities that, b The permit holder is not in, Type Name, Type Position, Signature of ApplicantOwners, and Date of Application.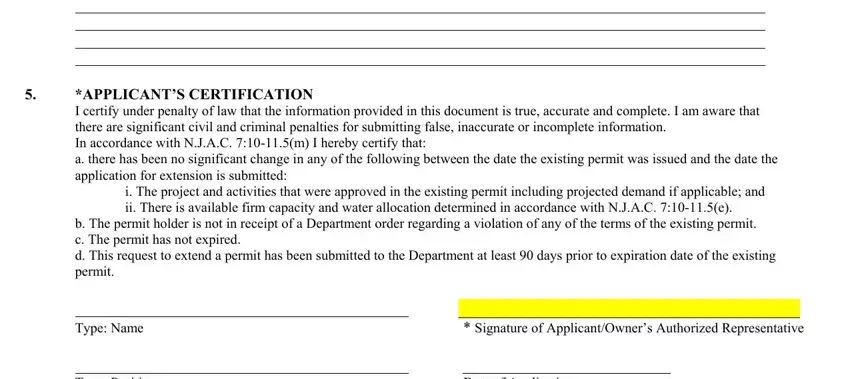 People often make errors when completing i The project and activities that in this part. Remember to go over whatever you type in here.
Step 3: Revise the information you've entered into the blank fields and click the "Done" button. After getting afree trial account here, you'll be able to download WCP or send it via email promptly. The file will also be available in your personal account page with your modifications. At FormsPal, we do our utmost to make sure all your information is stored protected.