It is really simple to fill in the Form Dent Hsa E 11 10 empty lines. Our tool makes it practically effortless to edit any sort of PDF. Down the page are the primary four steps you should consider:
Step 1: Choose the "Get Form Here" button.
Step 2: At the moment, it is possible to update the Form Dent Hsa E 11 10. Our multifunctional toolbar permits you to add, eliminate, alter, highlight, as well as do several other commands to the content and fields within the form.
Get the Form Dent Hsa E 11 10 PDF and enter the material for every single segment: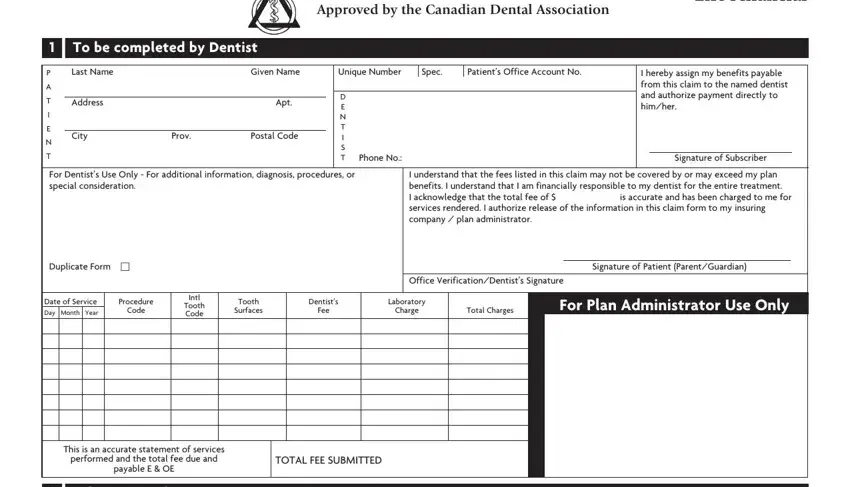 Enter the appropriate data in the space Information about you be sure, Contract number, Member ID number, Your plan sponsoremployer, Your last name, First name, Your address street number and name, Apartment or suite, City, Preferred language of, m Male m Female, Date of birth yyyymmdd Province, Daytime phone number Postal code, Spouse and children covered by, and Spouses last name.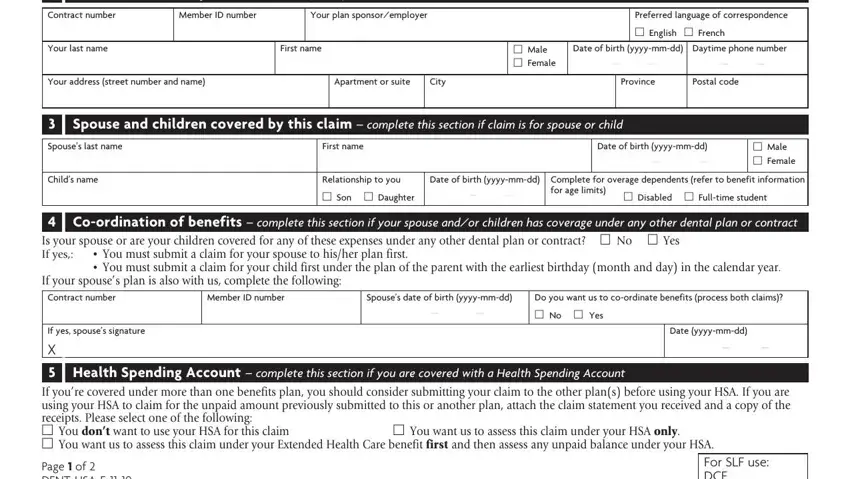 It is necessary to write down certain data in the segment Details of claim, If the cost of your treatment will, If Yes date teeth were extracted, Where did the accident occur m, How did the accident occur, Reason for replacement, Please include the following to, Pretreatment xrays for crowns, and Authorization and signature you.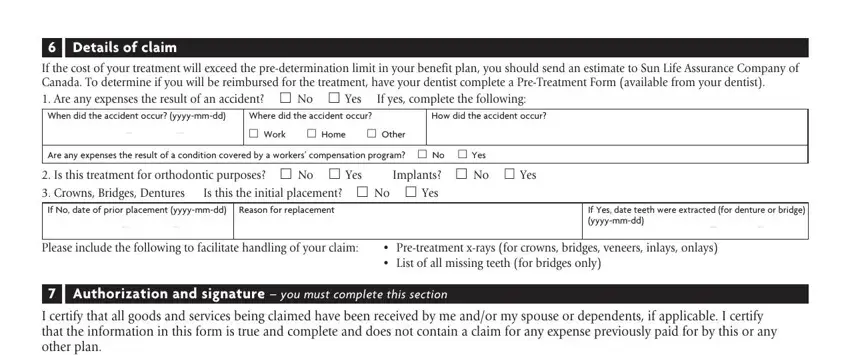 In the section Authorization and signature you, Date yyyymmdd, Mailing instructions keep a copy, Sun Life Assurance Company of, Sun Life Assurance Company of, Page of DENTHSAE, and For SLF use DCF, identify the rights and obligations.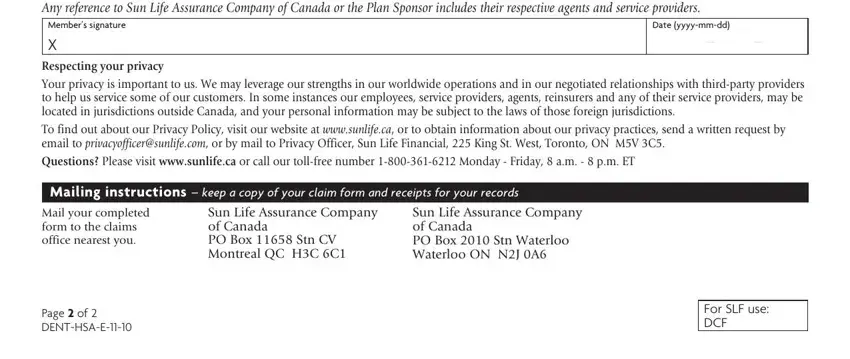 Step 3: Press the button "Done". Your PDF file may be exported. You may upload it to your device or send it by email.
Step 4: Create copies of your template. This would prevent potential misunderstandings. We cannot check or disclose your information, hence be assured it's going to be secure.