Should you want to fill out Malhuer, there's no need to install any programs - simply use our online PDF editor. Our editor is constantly evolving to provide the very best user experience possible, and that's thanks to our commitment to constant improvement and listening closely to comments from customers. To start your journey, take these simple steps:
Step 1: Hit the "Get Form" button above. It is going to open up our editor so you can begin completing your form.
Step 2: With the help of this advanced PDF tool, you're able to do more than just complete blank fields. Edit away and make your docs look sublime with customized textual content added in, or modify the original input to excellence - all that accompanied by an ability to incorporate any graphics and sign the PDF off.
It's simple to fill out the document following our detailed guide! Here's what you must do:
1. Begin filling out the Malhuer with a number of necessary blanks. Note all of the important information and make certain there is nothing overlooked!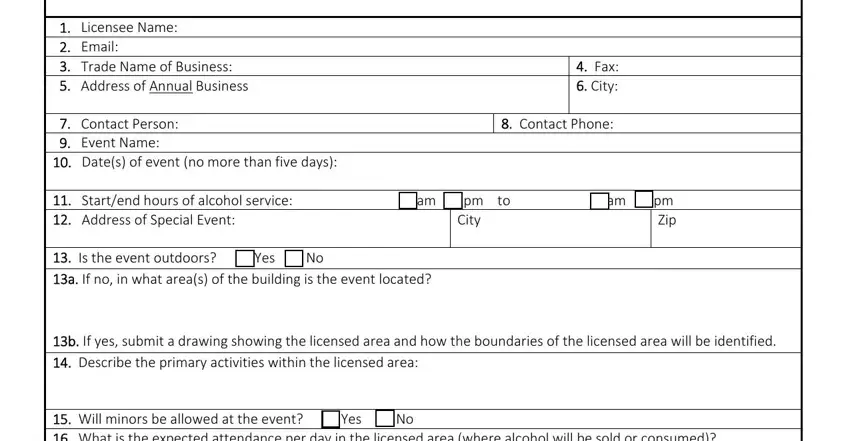 2. Once your current task is complete, take the next step – fill out all of these fields - Is the event outdoors Yes No a, and OLCC SEW Application Rev with their corresponding information. Make sure to double check that everything has been entered correctly before continuing!

3. Completing Describe your plan to manage, and Expiration Date is essential for the next step, make sure to fill them out in their entirety. Don't miss any details!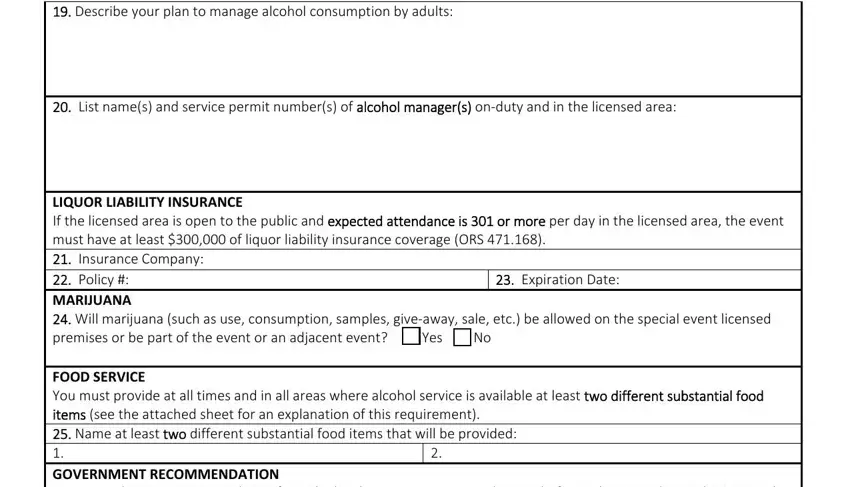 4. To go forward, this next step requires completing a few blanks. These comprise of Describe your plan to manage, Date, CITY OR COUNTY USE ONLY The, Date, Receipt, and Date, which are key to going forward with this PDF.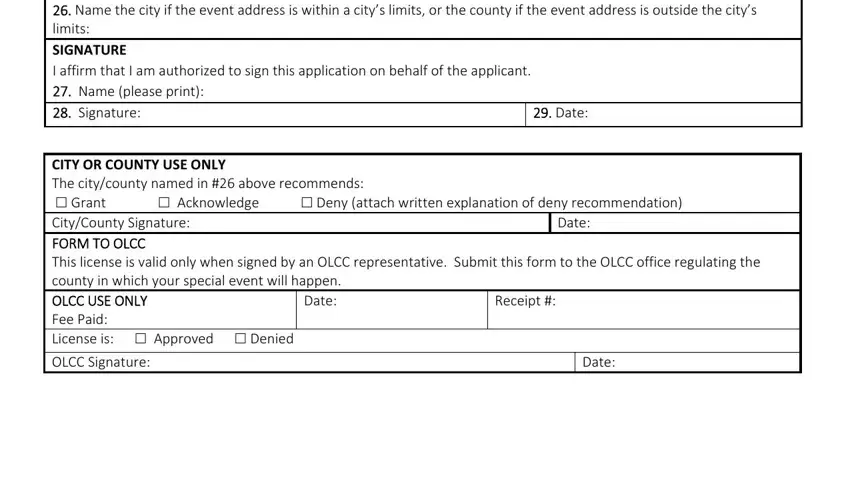 It is possible to make an error while filling in your Date, for that reason make sure that you reread it before you decide to finalize the form.
Step 3: Go through all the details you have typed into the blanks and click on the "Done" button. Go for a 7-day free trial subscription at FormsPal and get immediate access to Malhuer - download or modify from your personal cabinet. FormsPal guarantees your data confidentiality via a protected system that never saves or shares any sensitive information typed in. You can relax knowing your files are kept protected when you work with our editor!