Our main programmers worked hard to obtain the PDF editor we are pleased to present to you. Our app lets you effortlessly complete genealogy individual data sheet and saves your time. You simply need to stick to the following guide.
Step 1: Click on the button "Get Form Here".
Step 2: As soon as you enter our genealogy individual data sheet editing page, you will see lots of the functions it is possible to undertake regarding your form in the upper menu.
Create the genealogy individual data sheet PDF and type in the material for every single segment: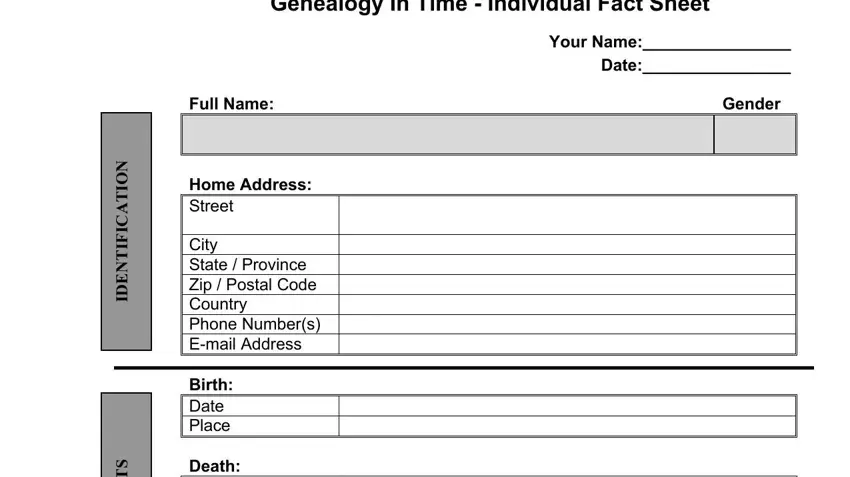 Step 3: Hit the button "Done". Your PDF file is available to be transferred. You may obtain it to your laptop or email it.
Step 4: Be sure to get as many copies of your form as you can to stay away from potential issues.