We chose the finest web programmers to create the PDF editor. The application will allow you to fill out the global entry forms document effortlessly and won't take up a great deal of your time. This convenient guideline can assist you to get going.
Step 1: Hit the button "Get form here" to get into it.
Step 2: After you have accessed the global entry forms editing page you may notice each of the actions you may use about your template from the upper menu.
The following segments will help make up your PDF form: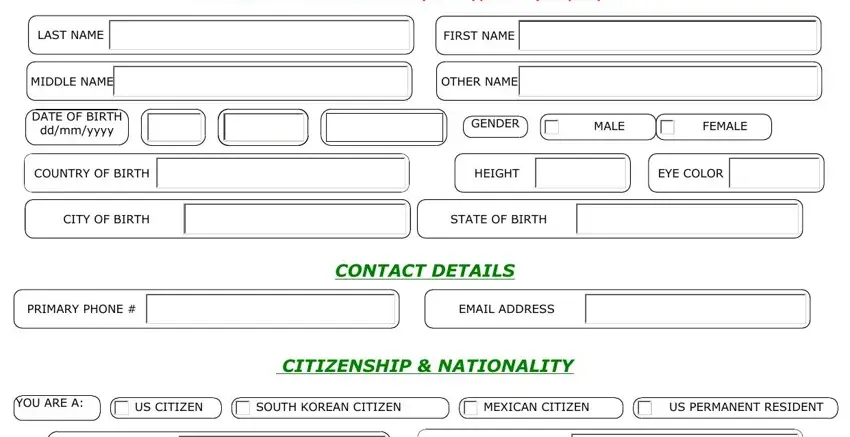 Step 3: Hit the "Done" button. You can now export the PDF file to your electronic device. In addition, you may forward it by electronic mail.
Step 4: Generate duplicates of your file - it may help you refrain from potential future concerns. And don't worry - we don't reveal or check your details.