With the goal of allowing it to be as simple to apply as it can be, we designed the PDF editor. The procedure of creating the kentucky form map 811 can be trouble-free in the event you keep to the following steps.
Step 1: Click the orange "Get Form Now" button on the following website page.
Step 2: Now you are on the form editing page. You may edit, add information, highlight selected words or phrases, insert crosses or checks, and insert images.
To be able to create the file, enter the information the application will ask you to for each of the following areas: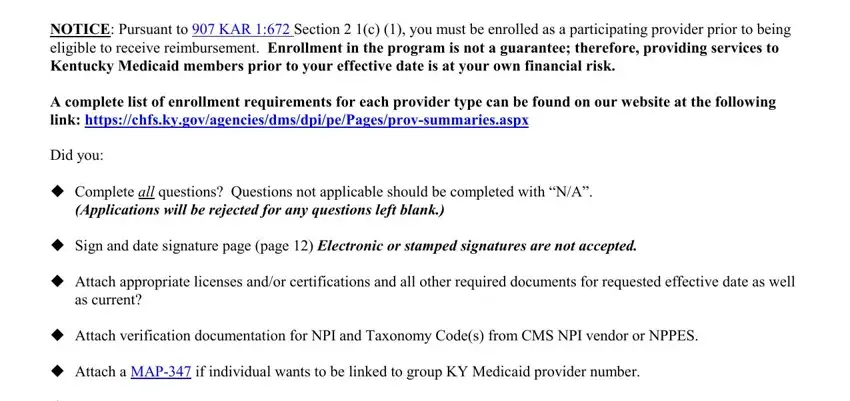 Fill out the If you are subject to an, information on the application fee, Keep a copy of the application, Not completing these reminders, If you are completing this, Kentucky Medicaid PO Box, Providers may submit the Medicaid, Please do not send the application, and If you have any questions fields with any data that can be demanded by the platform.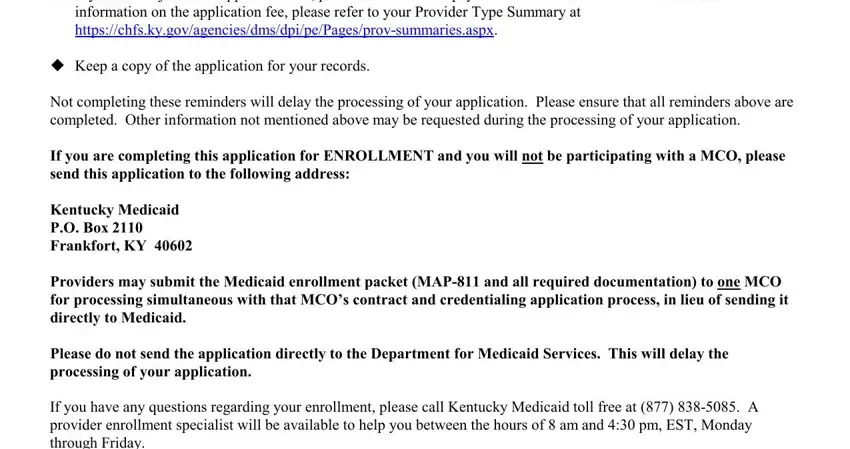 You're going to be asked for specific crucial particulars if you want to submit the If a Kentucky Medicaid provider box.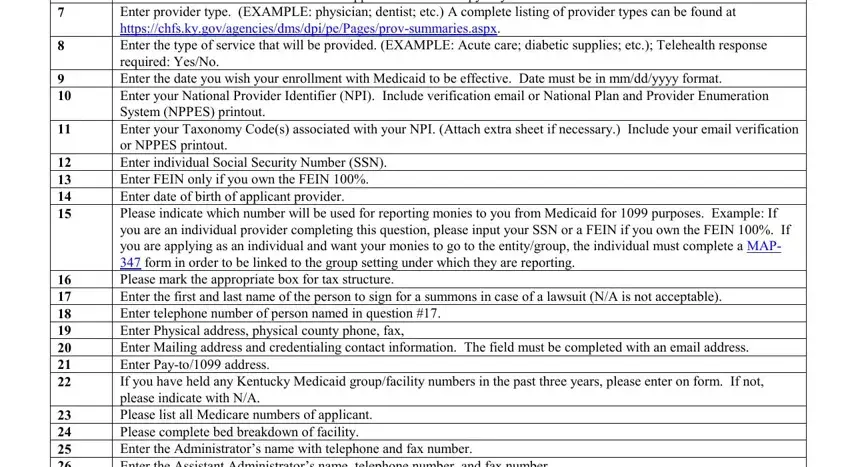 Feel free to identify the rights and responsibilities of the parties inside the If a Kentucky Medicaid provider paragraph.

Fill out the template by checking these sections: Reserved for Future Use List name.

Step 3: After you hit the Done button, your ready form can be exported to all of your gadgets or to electronic mail chosen by you.
Step 4: Create copies of the form. This is going to prevent forthcoming challenges. We don't check or publish the information you have, as a consequence be sure it is secure.