This PDF editor allows you to create forms. You don't need to do much to update michigan renewal solicitation form forms. Merely keep to the next steps.
Step 1: You should press the orange "Get Form Now" button at the top of this webpage.
Step 2: Once you have entered your michigan cts 02 renewal solicitation form edit page, you will notice all actions it is possible to take regarding your template within the upper menu.
The following parts are in the PDF template you will be creating.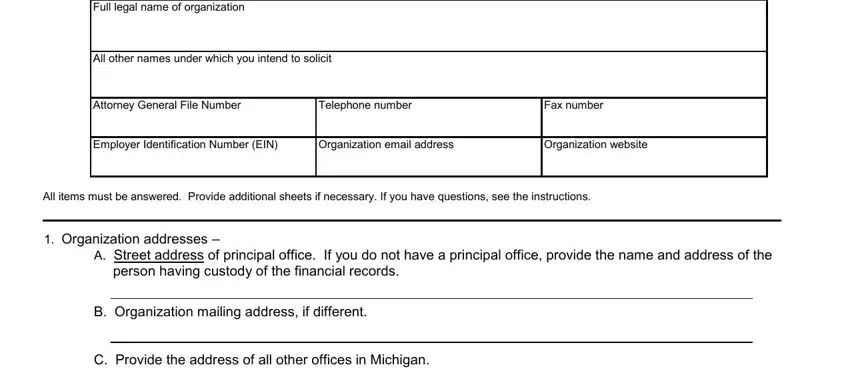 Include the asked particulars in the Has there been any change in the, If yes summarize organizations, Yes No, You must designate a resident, Name, Address Michigan street address, Methods of solicitation Check all, Mail, Personal contact, Special events, Other specify, Telephone, Radio television, Newspapermagazines, and None explain box.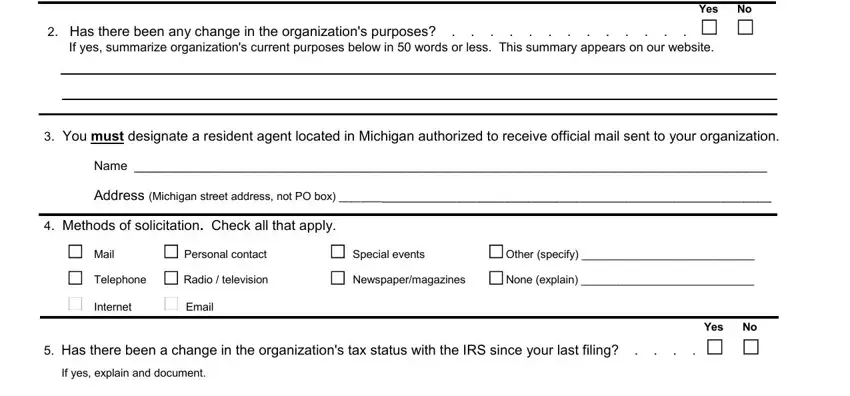 Describe the essential particulars in the part.

The Name, Officer Director, Name, Officer Director, Is there any officer or director, Yes No, Since your last registration form, Yes No, A Been enjoined or otherwise, B Had its solicitation, C Been the subject of a proceeding, D Entered into a voluntary, If any yes box is checked provide, Has the organization engaged a, and Yes No section will be the place to place the rights and obligations of both parties.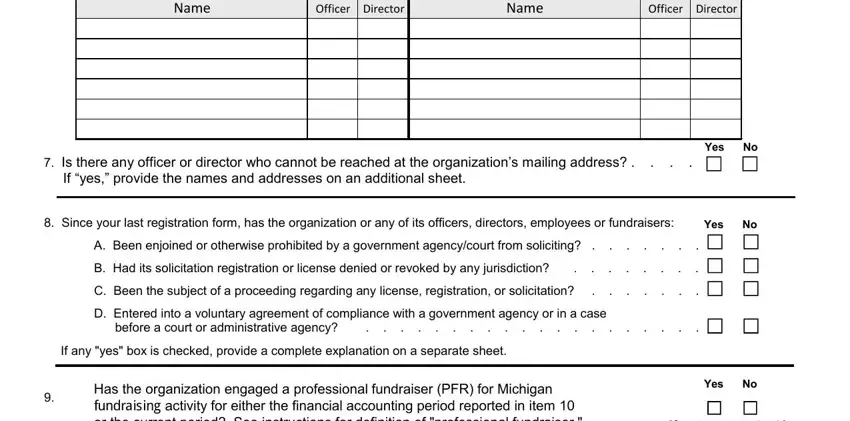 Finalize the file by taking a look at these sections: Professional Fundraisers Under, Name, Mailing address, Sum of all payments to retained, Is contract in effect now as you, If no enter date contract ended, End date, End date, and End date.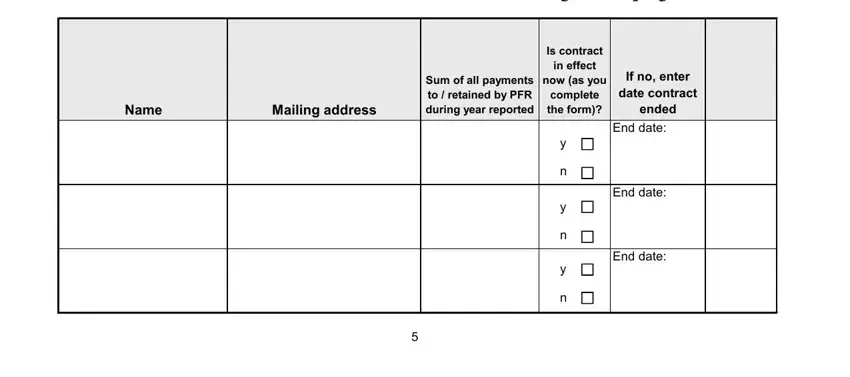 Step 3: Once you've selected the Done button, your document will be obtainable for transfer to every device or email address you specify.
Step 4: You can make duplicates of your file tostay clear of all of the potential concerns. You need not worry, we cannot disclose or record your details.