Managing the nevada nucs 4072 file is a breeze with this PDF editor. Follow these actions to create the document in a short time.
Step 1: Click the orange "Get Form Now" button on this webpage.
Step 2: Now you will be on your form edit page. It's possible to add, change, highlight, check, cross, include or delete areas or words.
You will need to type in the following information if you need to complete the document: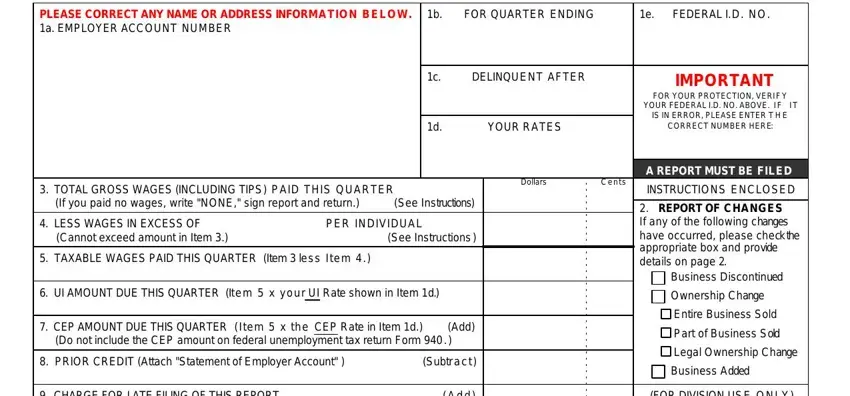 Put the necessary data in the NUMBEROFWORKERSLISTEDONTHISREPORT, and TOTALTIPSANDTOTALWAGESTHISPAGE part.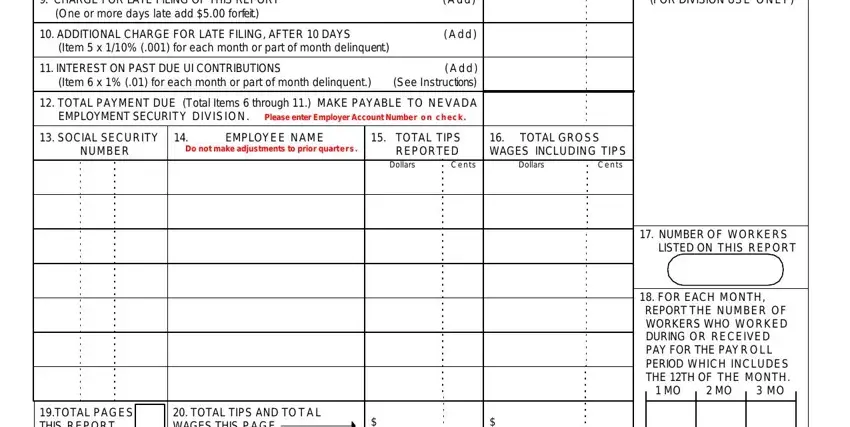 The program will demand for more information as a way to quickly complete the section EMPLOYERSREPORTOFCHANGES, Page, MonthDayYear, ExactDateofLastPayroll, MonthDayYear, SaleofEntireBusiness, PartialSalenotoutofbusiness, DescribePartSold, MonthDayYear, MonthDayYear, and MonthDayYear.

The CheckTypeofOrganization, SCorporation, SoleProprietor, LimitedLiabilityPartnership, PubliclyTradedCorporation, Association, LimitedLiabilityCompany, PrivatelyHeldCorporation, Partnership, Other, Remarks, and MonthDayYear section should be used to note the rights or obligations of both sides.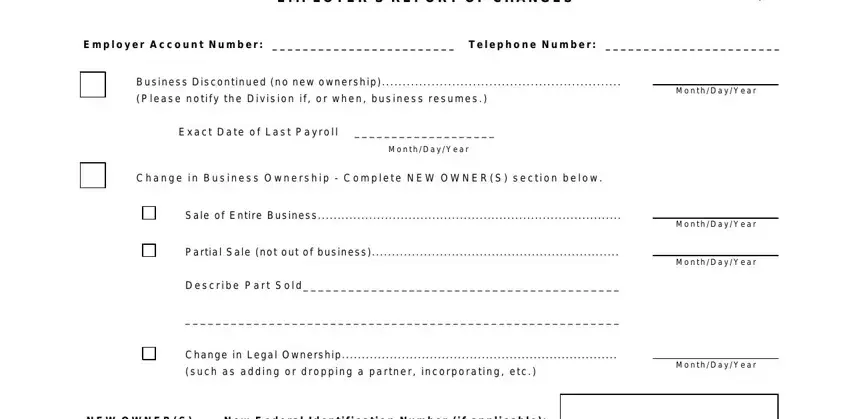 Finalize by checking all these sections and filling them out correspondingly: TradeName, Location, NatureofOperation, PreviousOwners, and NUCSRev.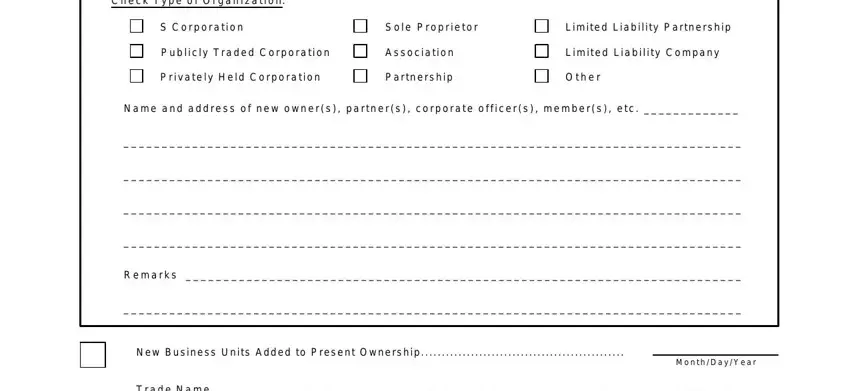 Step 3: As soon as you are done, choose the "Done" button to export the PDF form.
Step 4: Get copies of your document. It will prevent future difficulties. We do not see or distribute your details, thus be certain it will be protected.