The PDF editor that you can go with was developed by our best programmers. It is possible to submit the axis bank poa form promptly and effortlessly with our app. Just try out this guide to get going.
Step 1: First, press the orange button "Get Form Now".
Step 2: Now you are able to manage axis bank poa. You possess a variety of options thanks to our multifunctional toolbar - you can include, remove, or change the text, highlight the particular areas, and carry out other sorts of commands.
The PDF template you are about to create will cover the following areas: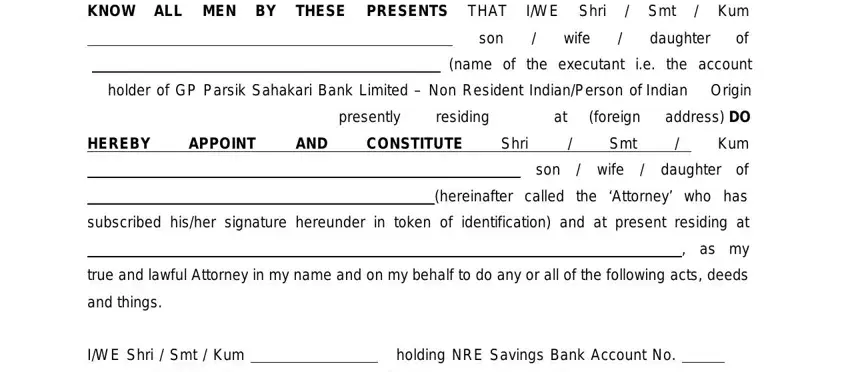 In the part and or NRE Term Deposit Accounts, in the, name of, in GP Parsik Sahakari Bank Limited, Branch Branches IWE Shri Smt Kum, am unable to operate, the above said accounts myself for, convenience I appoint an Attorney, after stated, Now these presents witnesses and, do hereby nominate constitute and, appoint Shri Smt Kum, age residing at, to be my true and lawful, and attorney for me and in my name and type in the information which the program requires you to do.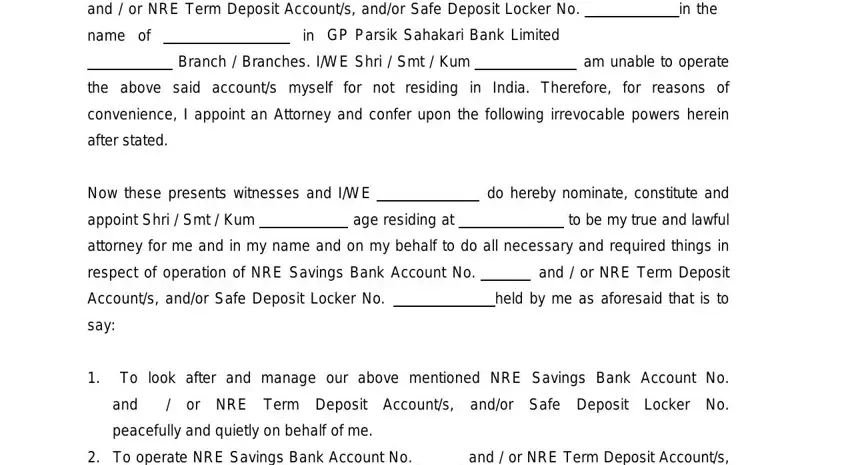 The application will require information to instantly prepare the box To operate NRE Savings Bank, and or NRE Term Deposit Accounts, andor Safe Deposit Locker No, with GP Parsik Sahakari Bank, Branch Branches as per rules and, regulatory authorities, To handle NRE Savings Bank, and or NRE Term Deposit Accounts, andor Safe Deposit Locker No, on my behalf, To deal with all types of cheques, electronical transfer methods etc, and To deposit cash or withdraw cash.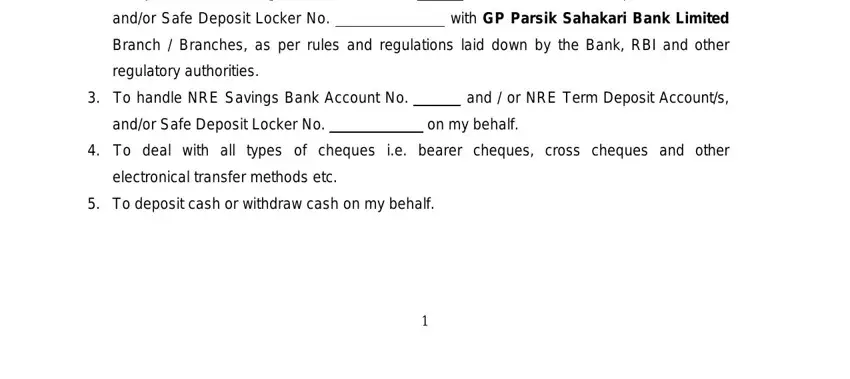 Inside of section In Witness Whereof IWE, and subscribed my hands at, have hereunto set, Passport number of Executant, Driving License PAN Voter ID, Government ID Card Defence ID, of corresponding document of, Please paste passport size, Specimen signature of Attorney, and Signed and delivered by, state the rights and responsibilities.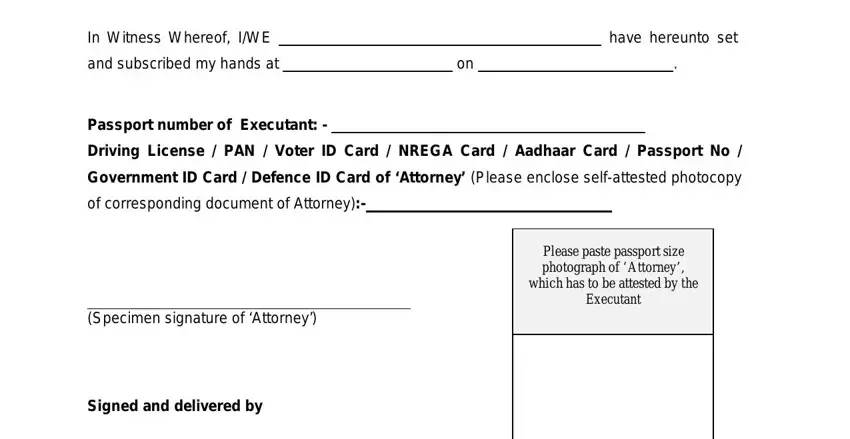 Fill out the template by analyzing the following sections: Signature of Donor Executant, Please paste passport size, in the presence of, and Witness.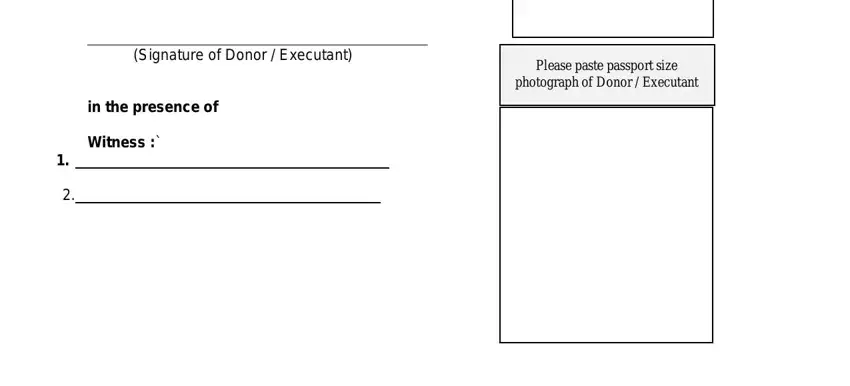 Step 3: Once you choose the Done button, your prepared document can be simply transferred to any of your devices or to electronic mail specified by you.
Step 4: Prepare no less than two or three copies of the form to keep away from different future difficulties.