It is really straightforward to fill out the hawaii doe leave codes spaces. Our software makes it almost effortless to work with almost any PDF file. Down below are the primary four steps you need to take:
Step 1: Hit the orange button "Get Form Here" on the following webpage.
Step 2: Now you are on the file editing page. You can edit, add information, highlight certain words or phrases, place crosses or checks, and include images.
The next few sections are what you will have to create to receive the finished PDF document.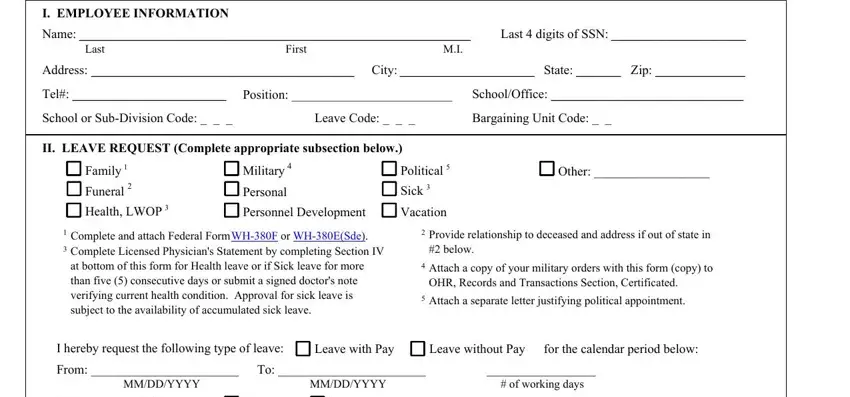 You should submit your information inside the segment EmployeeSignatureDate, MMDDYYYY, IIILEAVEAPPROVAL, Date, ApprovedNotApprovedPROCASSignature, MMDDYYYY, Date, MMDDYYYY, MMDDYYYY, MMDDYYYY, LicensedPhysicianSignatureDate, and MMDDYYYY.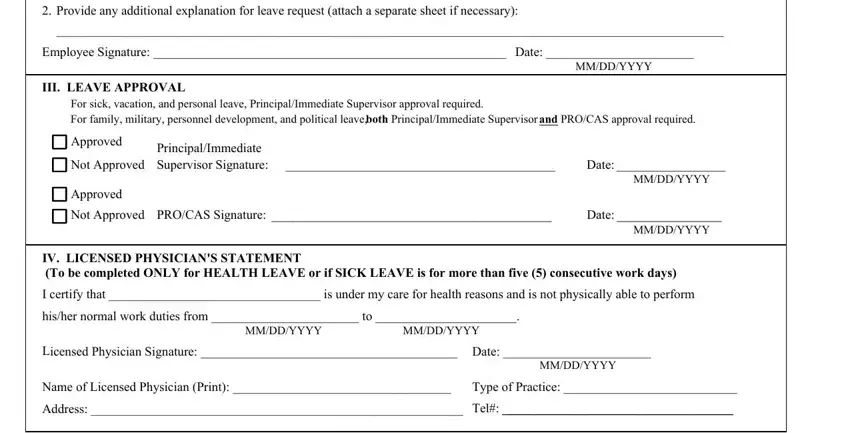 Step 3: As soon as you select the Done button, the final document is easily exportable to each of your gadgets. Alternatively, you might deliver it by using mail.
Step 4: To prevent yourself from potential upcoming complications, it is important to have no less than two duplicates of each separate file.