Having the purpose of allowing it to be as easy to operate as it can be, we designed this PDF editor. The procedure of filling in the pacificare secure horizon authorization form can be quick in case you stick to the next steps.
Step 1: Pick the button "Get Form Here".
Step 2: After you've entered the editing page pacificare secure horizon authorization form, you will be able to notice all of the actions intended for the document within the upper menu.
All of the following sections are what you are going to prepare to obtain the prepared PDF document.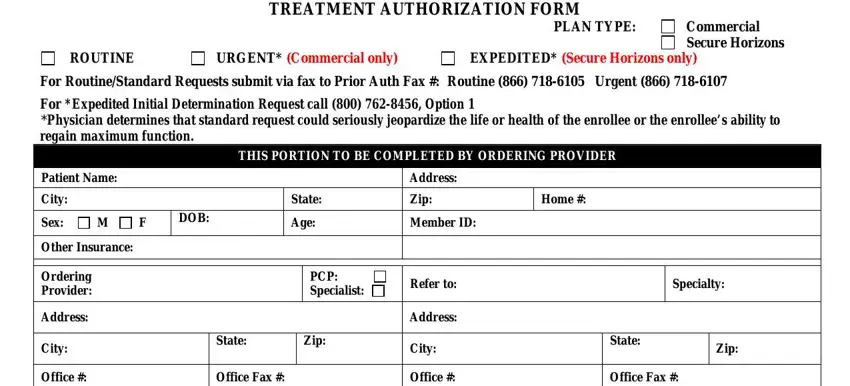 You should provide the essential details in the PlaceofServiceFacility, TypeofService, Inpatient, Outpatient, HomeHealth, DME, NonContractedOONReferral, CLINICALHISTORYPHYSICALFINDINGS, DIAGNOSIS, ICDCMCODES, EVALUATIONTREATMENTPLAN, CPTCODE, CodeCode, OrderingProviderSignature, and Date area.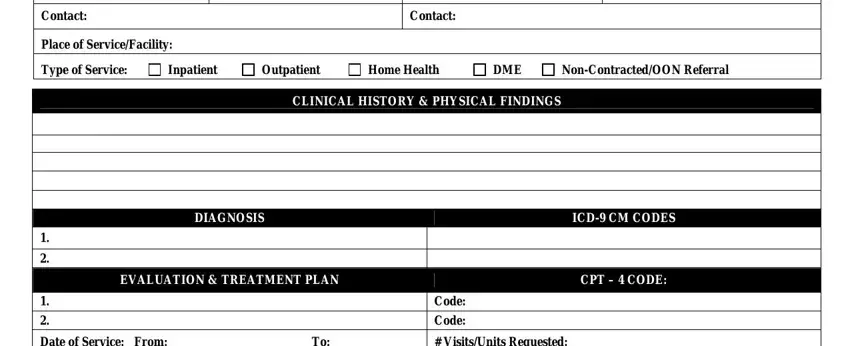 Be sure to provide the key particulars within the box.

Step 3: If you are done, click the "Done" button to upload your PDF form.
Step 4: It's going to be better to keep duplicates of your document. You can rest easy that we are not going to publish or read your particulars.