Using PDF forms online is actually easy with our PDF tool. You can fill in pre rental application form here and use several other options we provide. To retain our editor on the cutting edge of efficiency, we aim to adopt user-driven capabilities and improvements on a regular basis. We're always glad to receive feedback - assist us with revampimg how we work with PDF files. All it requires is several easy steps:
Step 1: First of all, open the pdf tool by pressing the "Get Form Button" above on this webpage.
Step 2: The editor enables you to customize most PDF forms in a range of ways. Transform it with your own text, adjust existing content, and place in a signature - all manageable within a few minutes!
If you want to fill out this PDF form, make sure you enter the necessary information in each and every blank field:
1. The pre rental application form needs particular details to be typed in. Make sure the next blanks are complete: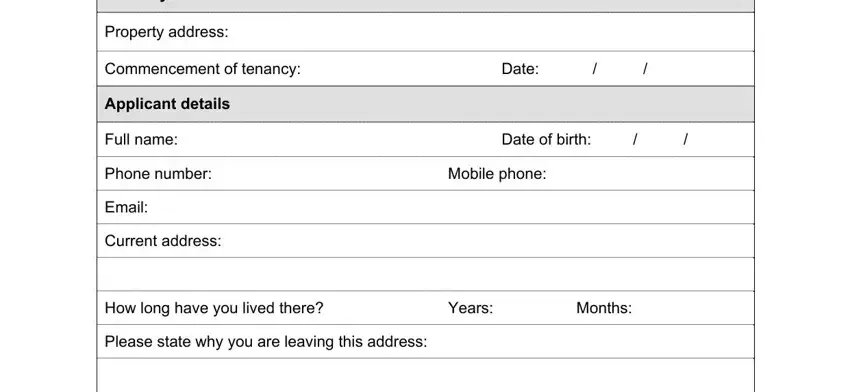 2. Now that the last section is completed, you need to add the necessary particulars in Identification, Please provide photo, Version no if applicable, Carvehicle registration number, Make and model, Alternative form of ID, Emergency contact, Name, Address, Phone number, Email, and Mobile phone so you're able to proceed further.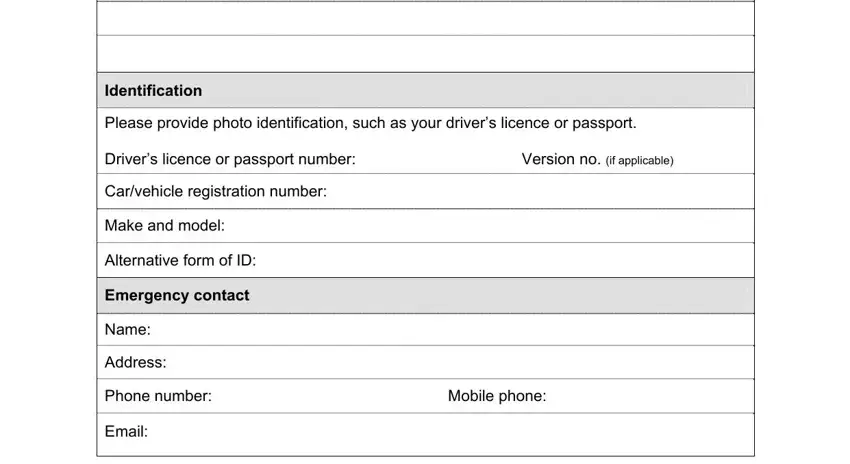 3. Through this stage, examine Current landlords details If you, Landlords name, Phone number, Email, Mobile phone, May I contact this person for a, Yes No Please circle, References, Please provide two referees that I, Referee name, Email, and Phone. Each of these are required to be filled in with highest accuracy.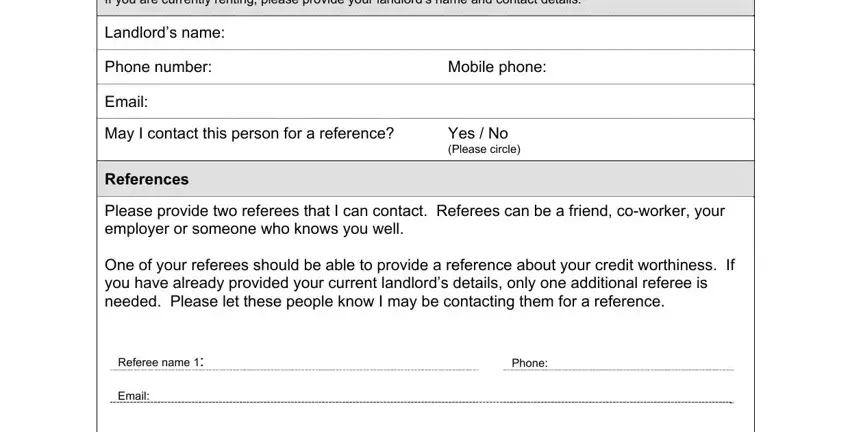 4. This next section requires some additional information. Ensure you complete all the necessary fields - Referee name Email, Signature, Phone, I authorise the LandlordProperty, collect retain and use this, creditworthiness and, disclose information about me, source to any other credit, Signed by, Date signed, and Under the Privacy Act you have - to proceed further in your process!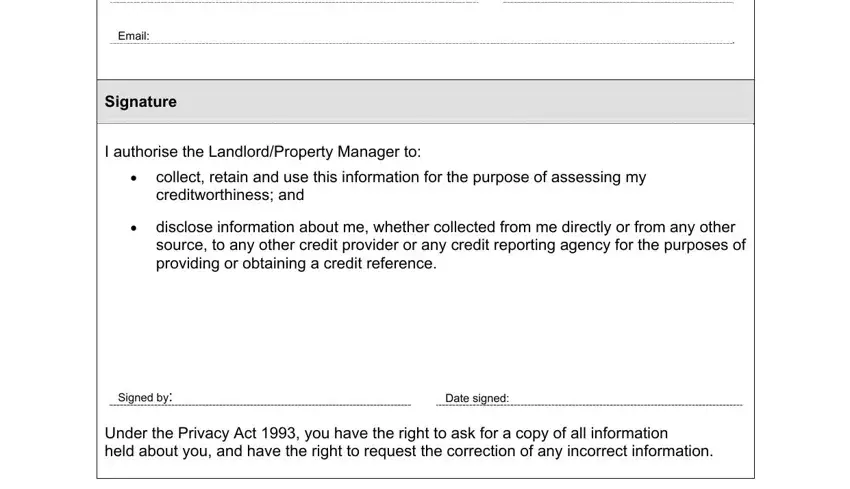 People frequently make errors while completing Date signed in this part. Ensure you go over everything you enter here.
Step 3: Right after looking through the entries, click "Done" and you're all set! Try a 7-day free trial account with us and obtain direct access to pre rental application form - accessible in your personal account page. When using FormsPal, you can fill out documents without worrying about data breaches or data entries being distributed. Our secure platform helps to ensure that your personal data is stored safely.