This PDF editor allows you to prepare forms. You don't need to undertake much to modify rmv 1 ma forms. Merely keep to these actions.
Step 1: Choose the button "Get Form Here".
Step 2: Right now, you can start editing the rmv form blank. Our multifunctional toolbar is readily available - insert, remove, adjust, highlight, and perform many other commands with the text in the form.
For every single area, add the information asked by the application.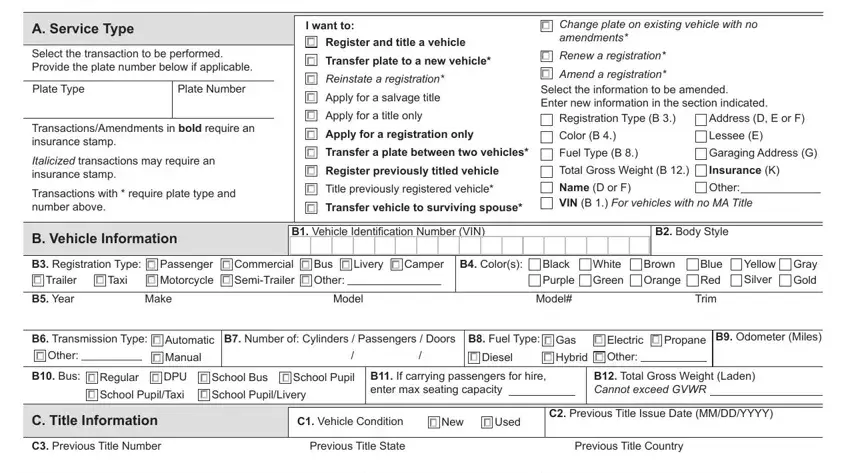 Type in the necessary information in the space C Title Type, Theft, Clear Prior Owner Retained, Salvage, Reconstructed Owner Retained, C Primary Salvage Title Brand C, Repairable, Parts Only, Theft, Fire, Salt, Vandalism Collision, Flood Other, D Owner Information, and D Select Owners Identification.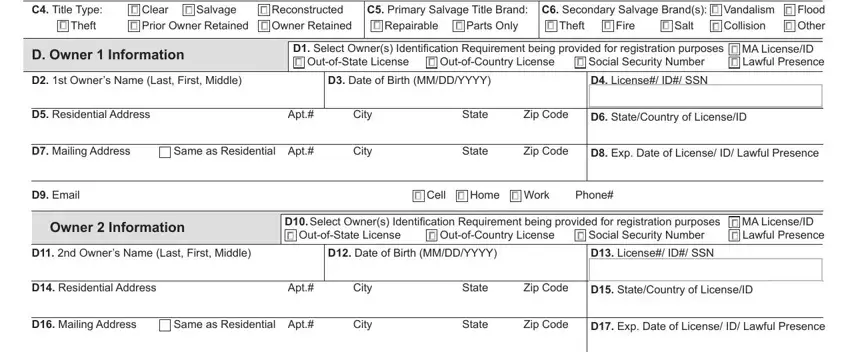 It is necessary to record some details inside the field D Email, Cell, Home, Work, Phone, E Lessee Information In Custody of, E st License ID SSN FID, E st Lessee or CorpCoOrganizations, E st Lessee Address, E nd License ID SSN FID, E nd Lessee or CorpCoOrganizations, E nd Lessee Address, and TTLREG.

You will need to identify the rights and obligations of every party in part F Business Owner Information, F Email, Cell, Home, Work, Phone, F EINFID, F CorpCoOrganizationLessor Name, F USDOT, F TIN, F DBA Dealer Farmer OC Repair, F SSN if Sole Proprietor, F Physical Address, Apt, and F Mailing Address.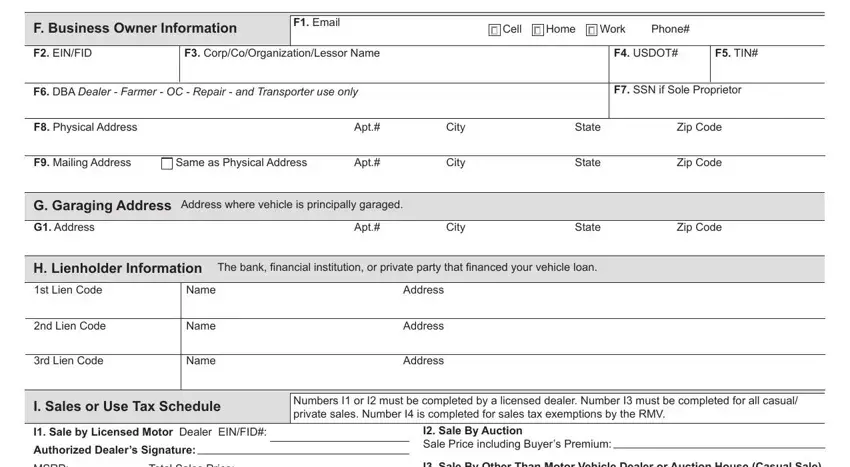 Finish by reviewing the following areas and filling them in as required: MSRP Total Sales Price, Less Manufacturers Excise, I Sale By Other Than Motor Vehicle, TradeIn VIN, Less TradeIn Allowance, Year Make, Model, TradeIn VIN, Less TradeIn Allowance, Year Make, Model, Taxable Sales Price, MA Sales Tax Paid, J Purchase Information, and J Purchase Date.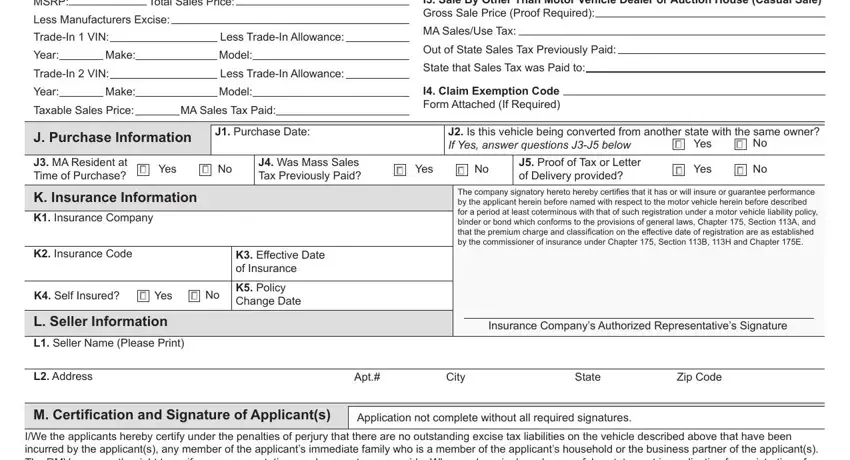 Step 3: Once you hit the Done button, your finished file can be easily transferred to any kind of your devices or to email provided by you.
Step 4: Prepare a duplicate of every single file. It could save you some time and allow you to prevent issues as time goes on. Also, the information you have is not shared or analyzed by us.