We were building our PDF editor with the idea of allowing it to be as simple to work with as possible. Therefore the process of managing the st 100 pdf will likely to be smooth perform the next steps:
Step 1: Search for the button "Get Form Here" and then click it.
Step 2: At this point, you're on the document editing page. You may add information, edit existing information, highlight particular words or phrases, put crosses or checks, add images, sign the document, erase unneeded fields, etc.
Fill in the st 100 pdf PDF and provide the material for each section: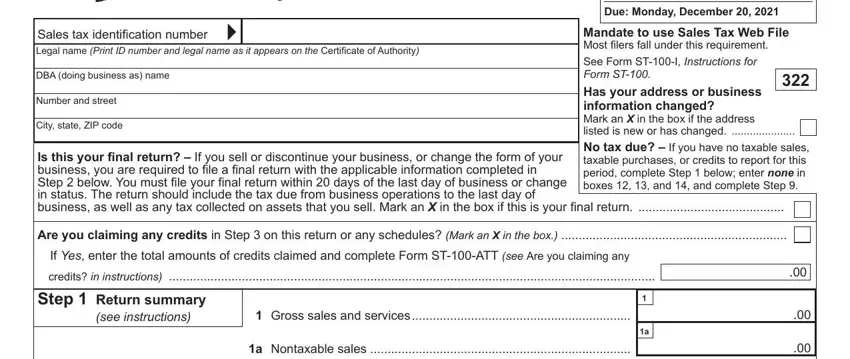 Add the essential information in the Step Final return information see, Business sold or discontinued Mark, Sold, Insolvent, Owner deceased, Dissolved, Other, Note If you intend to sell your, Last day of business, Name and address of purchaser, Date of sale, Sale price, In whole, In part, and Name and address of business area.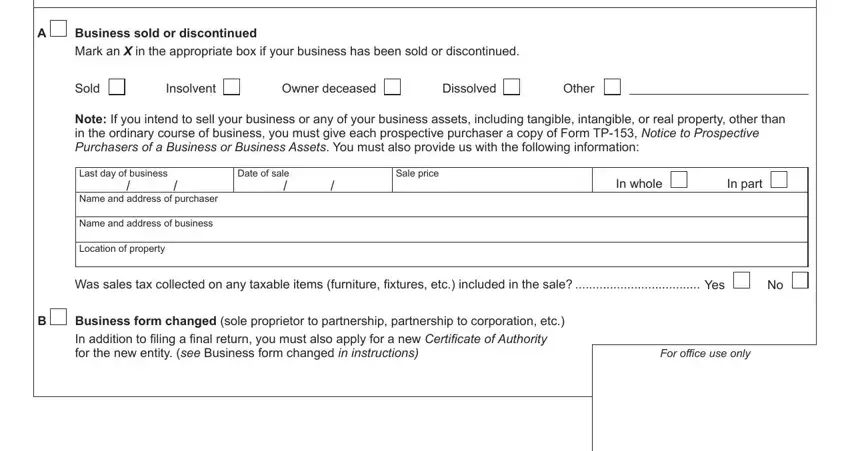 Put together the essential information in the Proceed to Step page, and ST Page of field.

Through paragraph see instructions, Column C Taxable sales and services, Column E Purchases subject Tax, to tax, Column F Sales and use tax C D E, Enter the total from Schedule FR, Column A Taxing jurisdiction, Column B Jurisdiction code, New York State only Albany County, Olean city Salamanca city, Cayuga County outside the following, Auburn city Chautauqua County, Norwich city, Clinton County Columbia County, and NE AL AL BR CA OL SA CA AU, indicate the rights and responsibilities.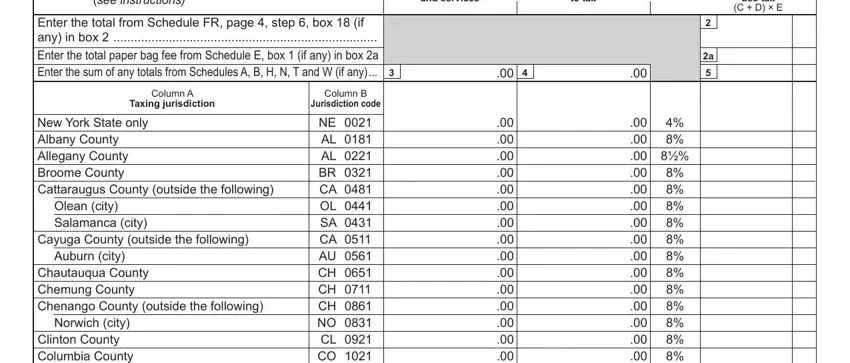 Finalize by checking the following sections and filling in the pertinent information: Clinton County Columbia County, and NE AL AL BR CA OL SA CA AU.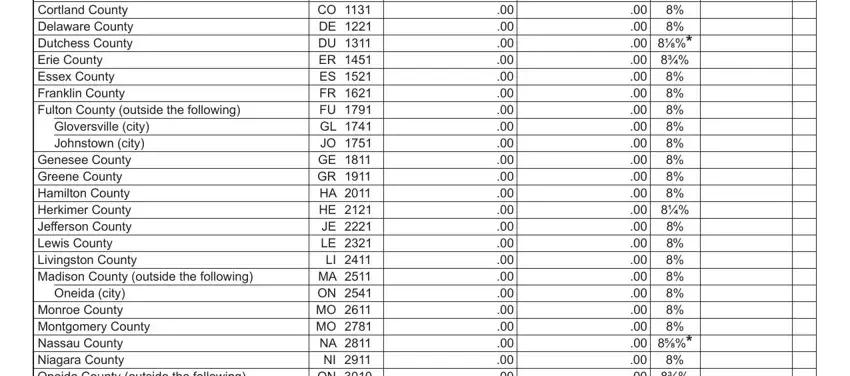 Step 3: After you select the Done button, your ready document can be exported to all of your gadgets or to electronic mail stated by you.
Step 4: Get a copy of every form. It may save you some time and allow you to stay away from problems as time goes on. Also, your details will not be distributed or monitored by us.