You may fill in tceq form 7 without difficulty by using our online editor for PDFs. FormsPal team is dedicated to making sure you have the absolute best experience with our tool by constantly releasing new functions and enhancements. Our editor has become a lot more intuitive with the latest updates! So now, filling out PDF forms is simpler and faster than ever. To get the process started, consider these simple steps:
Step 1: Simply press the "Get Form Button" at the top of this page to access our pdf file editing tool. This way, you'll find all that is needed to work with your file.
Step 2: With this handy PDF editor, it is possible to accomplish more than merely fill in blank fields. Express yourself and make your forms look sublime with custom text put in, or fine-tune the file's original input to excellence - all accompanied by an ability to incorporate your personal pictures and sign the document off.
It is actually simple to finish the document using out helpful tutorial! Here's what you must do:
1. To begin with, while completing the tceq form 7, begin with the part that features the subsequent fields: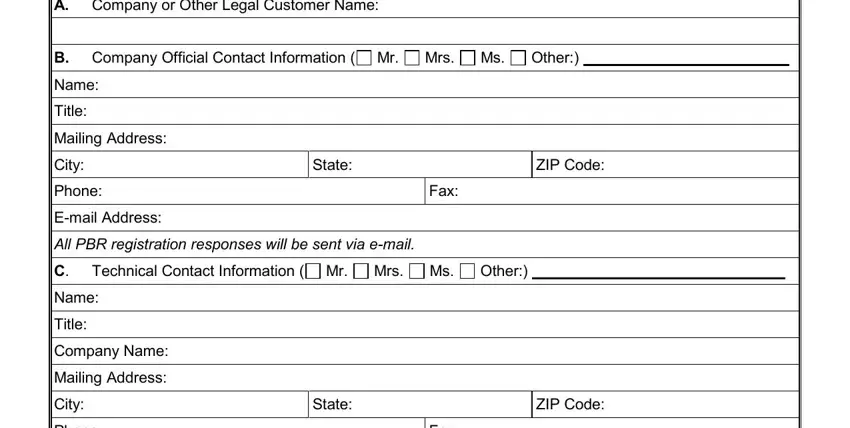 2. When the previous array of fields is complete, you'll want to put in the required particulars in Phone, Email, Facility and Site Information, Name and Type of Facility, Facility Name, Fax, Type of Facility, Permanent, Temporary, For portable units please provide, Serial No, Serial No, TCEQ APDG v revised PI This form, and Page of so you can proceed further.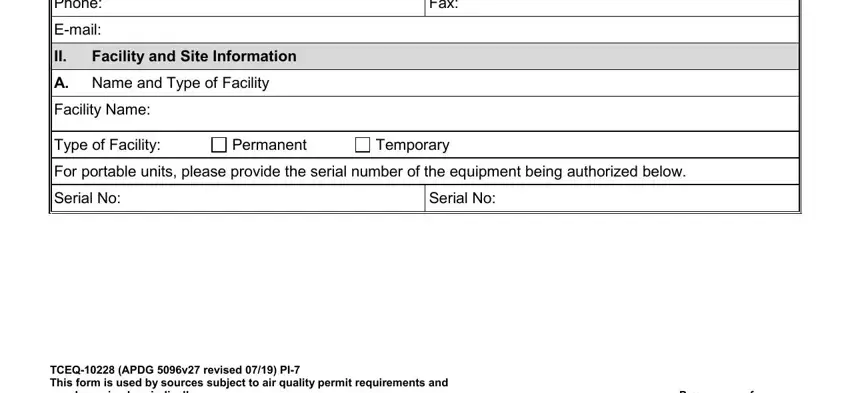 Always be extremely attentive while filling in Permanent and Name and Type of Facility, because this is where many people make some mistakes.
3. This next step is generally quite easy, Facility Location Information, Street Address, If there is no street address, City, County, ZIP Code, TCEQ Core Data Form, Is the Core Data Form TCEQ Form, YES, If NO provide customer reference, Customer Reference Number CN, Regulated Entity Number RN, TCEQ Account Identification Number, Type of Action, and Initial Application - all these empty fields needs to be filled in here.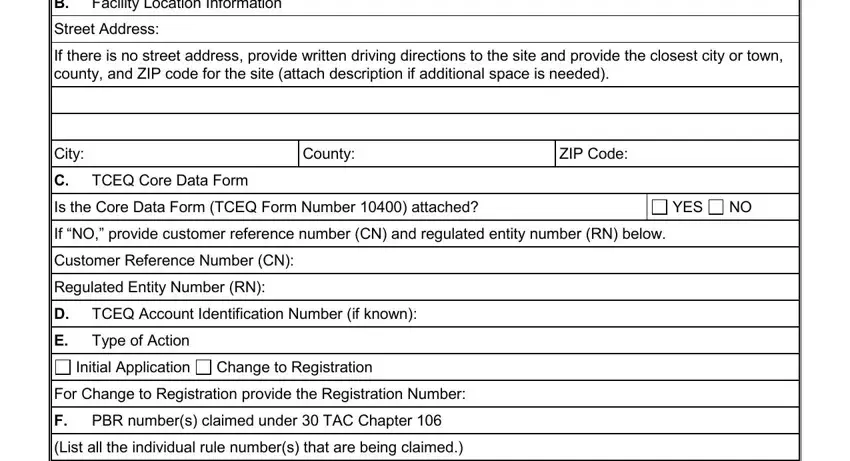 4. To move ahead, this fourth step requires filling in a few empty form fields. These comprise of G Historical Standard Exemption or, Are you claiming a historical, YES, If YES enter rule numbers and, Rule Numbers, Effective Date, TCEQ APDG v revised PI This form, and Page of, which you'll find vital to moving forward with this particular form.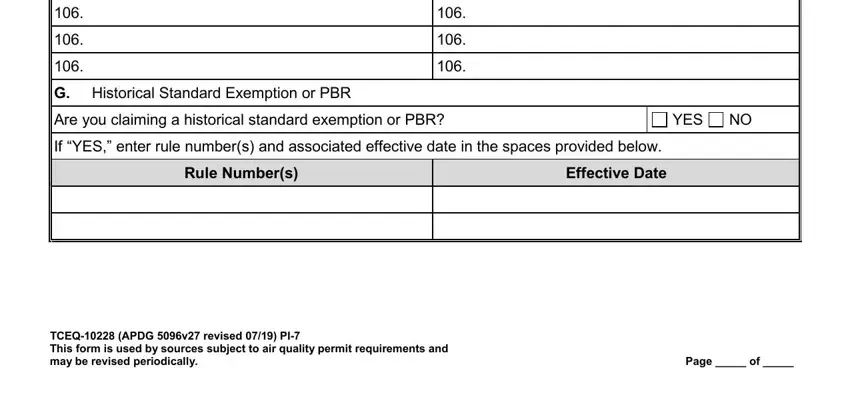 5. When you come near to the end of the form, you'll notice just a few extra requirements that have to be met. Notably, Previous Standard Exemption or PBR, Is this authorization for a change, YES, If YES enter previous standard, Standard Exemption and PBR, Effective Date, Other Facilities at this Site, Are there any other facilities at, this site that are authorized by, YES, If YES enter standard exemption, registration, Standard Exemption PBR, Effective Date, and Other Air Preconstruction Permits should all be filled in.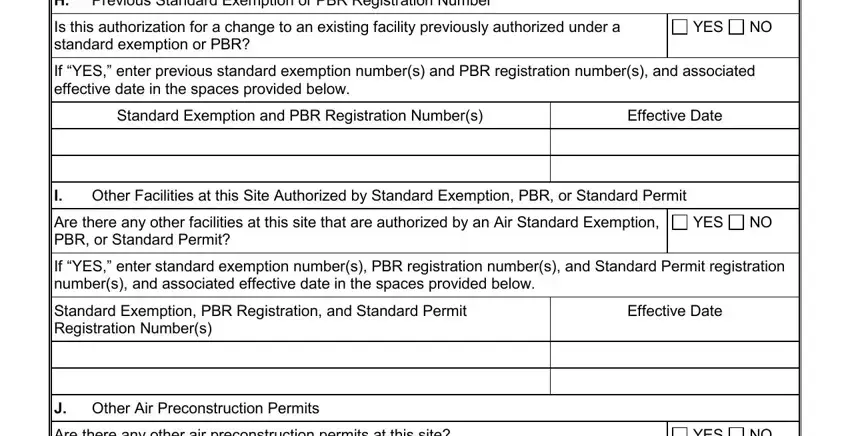 Step 3: You should make sure your details are right and then press "Done" to proceed further. Find your tceq form 7 the instant you register here for a free trial. Readily access the form in your personal account, with any edits and adjustments being all preserved! FormsPal is devoted to the confidentiality of all our users; we always make sure that all information entered into our tool remains secure.