Number of things can be easier than managing documents applying the PDF editor. There isn't much you should do to update the Texas Form Clm 2 file - merely adopt these measures in the next order:
Step 1: The very first step will be to choose the orange "Get Form Now" button.
Step 2: You'll find each of the actions that you can take on your template once you have accessed the Texas Form Clm 2 editing page.
These sections will create the PDF file that you'll be creating: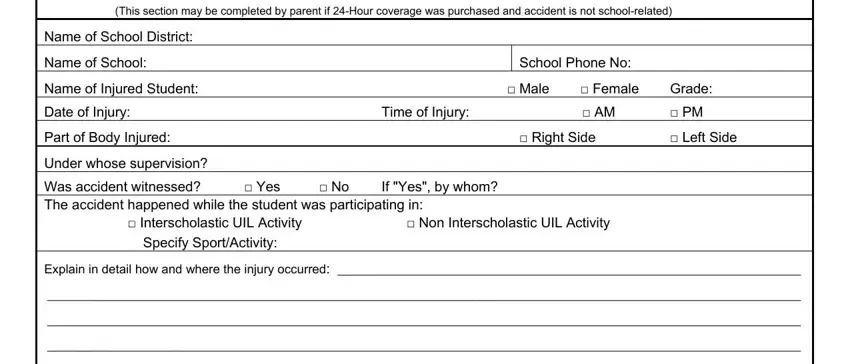 In the Signature of School Official, IMPORTANT INFORMATION ON REVERSE, Title, Date, Section ParentGuardian Statement, To be completed by ParentGuardian, Name of Student Date of Birth, Home Phone No, Is student covered by any, If yes Policy No, ParentGuardian Name, Relationship to Student, Address, Street, and City area, note your information.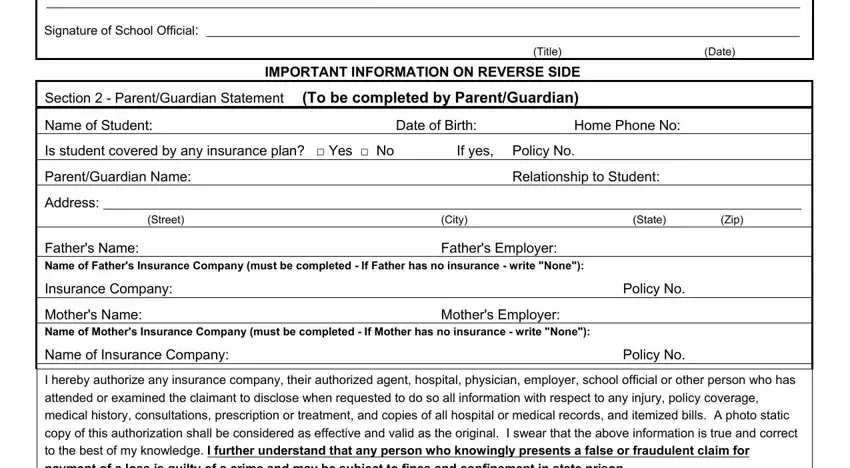 In the I hereby authorize any insurance, Date Form CLM, Print Name of Student, and Signature of ParentGuardian section, describe the essential details.

Step 3: Choose the Done button to be certain that your finalized document is available to be transferred to every gadget you use or sent to an email you specify.
Step 4: To prevent any headaches in the long run, try to get a minimum of a few duplicates of your form.