This PDF editor makes it easy to prepare documents. You won't have to do much to edit uia form 1028 forms. Basically use these steps.
Step 1: To begin with, pick the orange "Get form now" button.
Step 2: Now you are going to be within the form edit page. It's possible to add, enhance, highlight, check, cross, add or erase fields or text.
Prepare the mi 1028 PDF and provide the material for each and every area: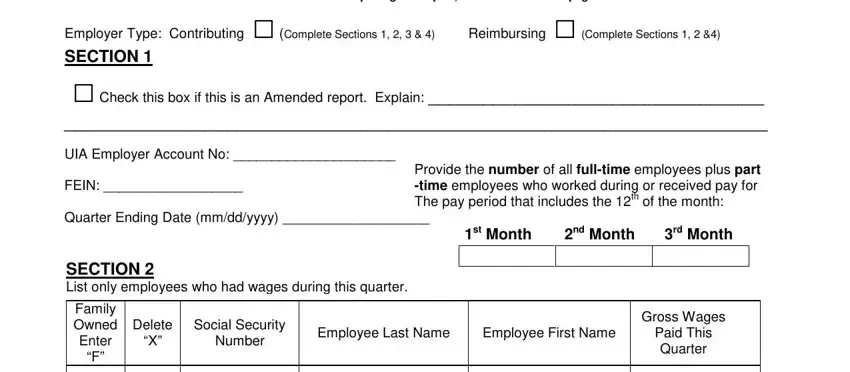 The system will expect you to fill out the If more lines are needed to enter box.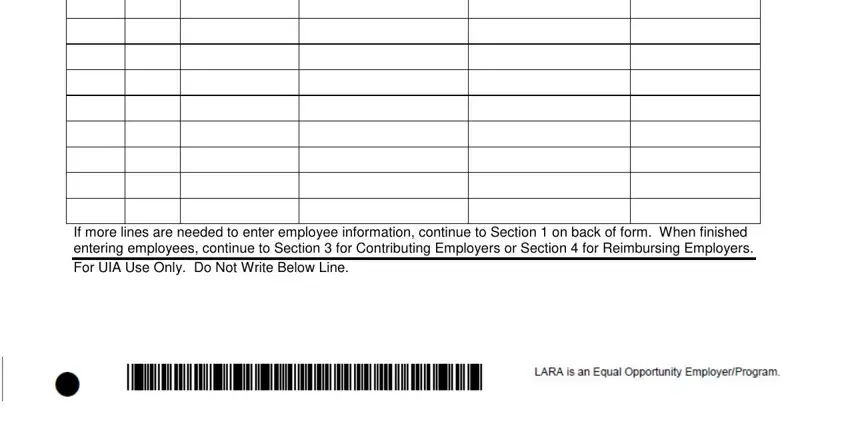 You need to write certain information within the box UIA Rev, SECTION continued, EAN, Family Owned Enter F, Delete X, Social Security Number, Employee Last Name, Employee First Name, and Gross Wages Paid This Quarter.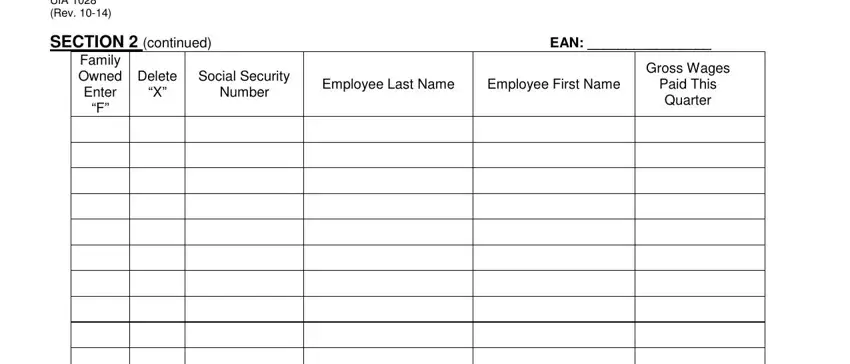 Be sure to record the rights and responsibilities of the sides in the Beginning in the first quarter, SECTION, Total Gross Wages paid this, Taxable Wage Limit, Check this box if this is the, and DUE DATE section.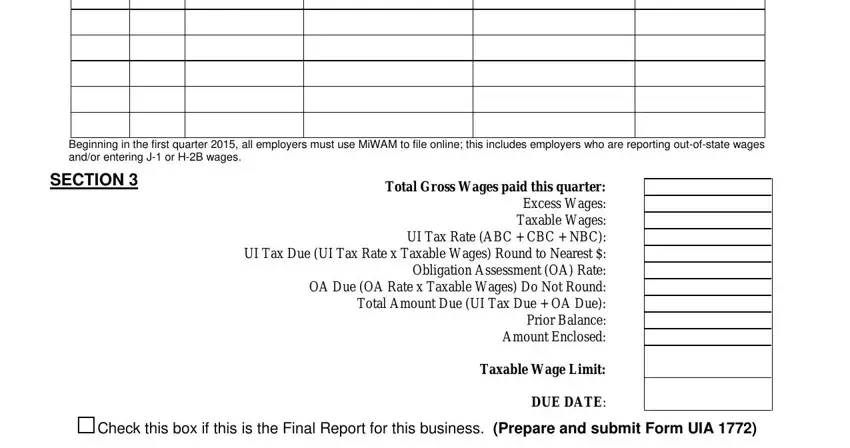 Finish by checking the following sections and filling in the required information: Check this box if this is the, See instructions for more, SECTION, YOUR CERTIFICATION I certify that, Signature, Title, Date, Contact Phone Number, and Questions If you have any.

Step 3: If you're done, choose the "Done" button to upload the PDF document.
Step 4: In avoiding potential upcoming issues, you need to obtain no less than two or more duplicates of every single file.