Dealing with PDF files online is actually super easy with this PDF tool. You can fill out 22 8794 pdf here without trouble. Our expert team is relentlessly endeavoring to improve the tool and help it become much easier for people with its many features. Bring your experience to a higher level with continuously developing and exciting possibilities we offer! It just takes a couple of easy steps:
Step 1: Hit the "Get Form" button above. It is going to open up our tool so that you can begin filling out your form.
Step 2: Using our online PDF editing tool, you are able to accomplish more than simply fill out forms. Edit away and make your docs seem sublime with custom text added in, or modify the original input to perfection - all supported by the capability to incorporate any graphics and sign the document off.
This form requires specific data to be typed in, thus be sure to take the time to fill in what's expected:
1. The 22 8794 pdf needs particular details to be typed in. Be sure the subsequent blanks are finalized: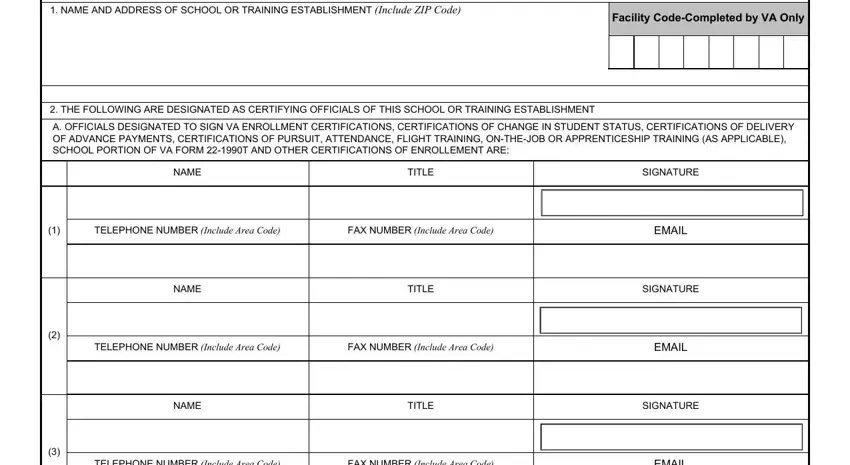 2. Right after performing this step, head on to the next part and complete the essential details in these blank fields - TELEPHONE NUMBER Include Area Code, FAX NUMBER Include Area Code, EMAIL, NAME, TITLE, SIGNATURE, TELEPHONE NUMBER Include Area Code, FAX NUMBER Include Area Code, EMAIL, VA FORM MAY, and SUPERSEDES VA FORM SEP WHICH.

3. The following part is related to NAME, REMARKS, and NAME - fill in all of these blanks.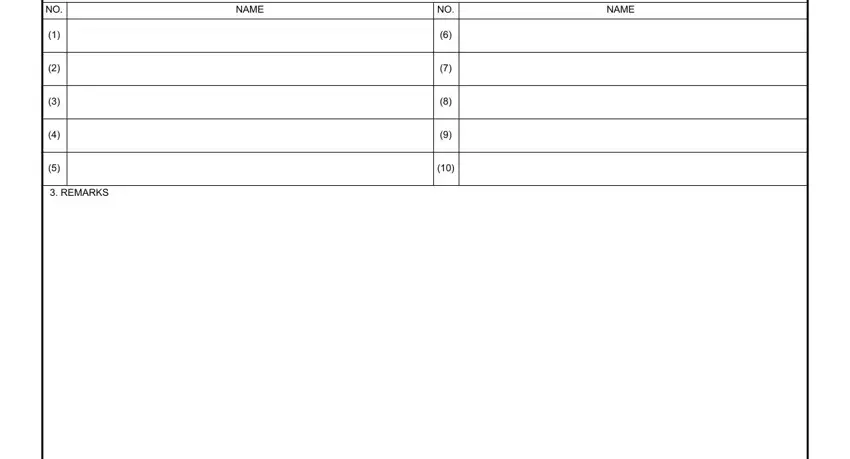 Regarding NAME and NAME, ensure that you don't make any mistakes in this current part. Both these are the most significant fields in the PDF.
4. This next section requires some additional information. Ensure you complete all the necessary fields - SIGNATURE AND TITLE OF, DATE, PRINT NAME, EMAIL ADDRESS, PHONE NUMBER, PENALTY The law provides that, PRIVACY ACT NOTICE VA will not, RESPONDENT BURDEN We need this, and VA FORM MAY - to proceed further in your process!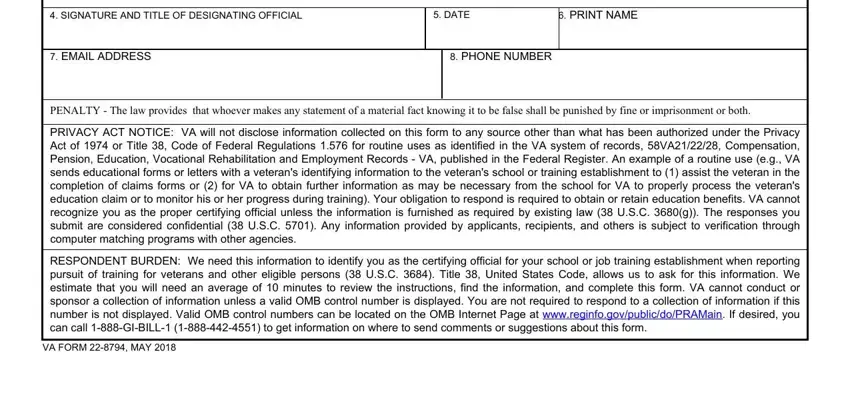 Step 3: When you've glanced through the information provided, click "Done" to complete your FormsPal process. Acquire the 22 8794 pdf after you join for a 7-day free trial. Quickly gain access to the pdf document within your FormsPal cabinet, together with any edits and adjustments all synced! With FormsPal, it is simple to complete forms without the need to be concerned about personal information breaches or data entries getting distributed. Our secure software makes sure that your personal data is kept safe.