Filling in bob evans pay stubs online is not difficult. We created our PDF software to make it user friendly and help you complete any form online. Listed here are steps you need to adhere to:
Step 1: The website page contains an orange button that says "Get Form Now". Merely click it.
Step 2: Once you have entered the bob evans pay stubs online edit page, you will notice all functions you can use concerning your document within the upper menu.
Provide the data requested by the software to create the form.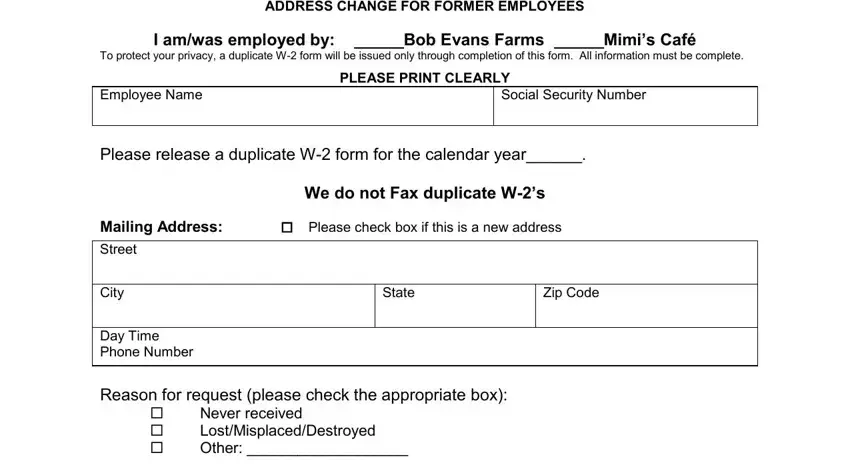 Fill out the I hereby authorize Bob Evans Farms, Signature, Date, Mail this request form to Payroll, Fax, Bob Evans Farms Inc S High Street, For Payroll Use Only, Date request received, and Processed by Date areas with any content that is asked by the software.

Step 3: As soon as you click the Done button, your ready file is simply transferable to any kind of of your devices. Or, you might send it via mail.
Step 4: It can be more convenient to keep duplicates of your document. You can rest assured that we will not share or view your particulars.