It's a breeze to prepare the new mexico probate fees. Our software was created to be easy-to-use and let you fill in any document swiftly. These are the four steps to go through:
Step 1: Get the button "Get Form Here" and hit it.
Step 2: The file editing page is currently available. You can include text or edit current information.
Enter the appropriate content in each section to fill in the PDF new mexico probate fees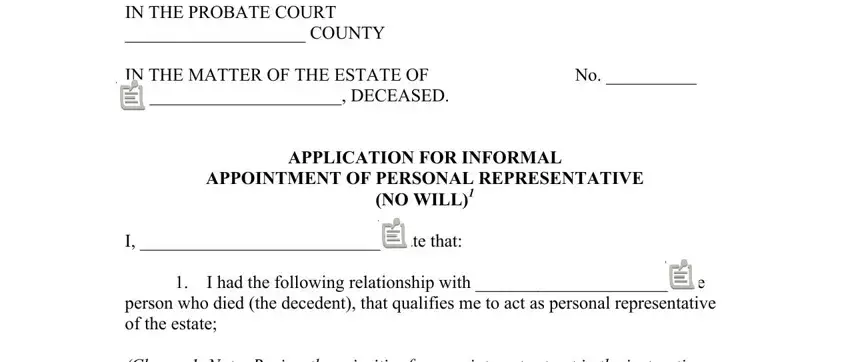 Write down the demanded particulars in Iamoneoftheheirsoftheestateor area.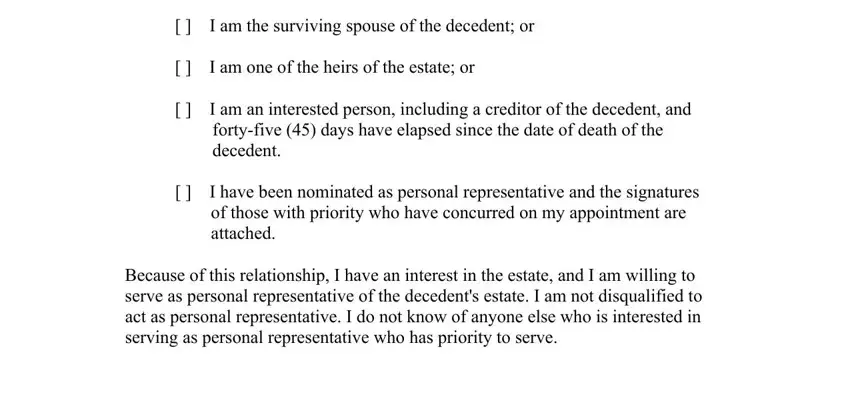 Identify the key data in the FullAddress, Relationshiptodecedent, Thedecedentdiedondateattheageof, and Ageifminor field.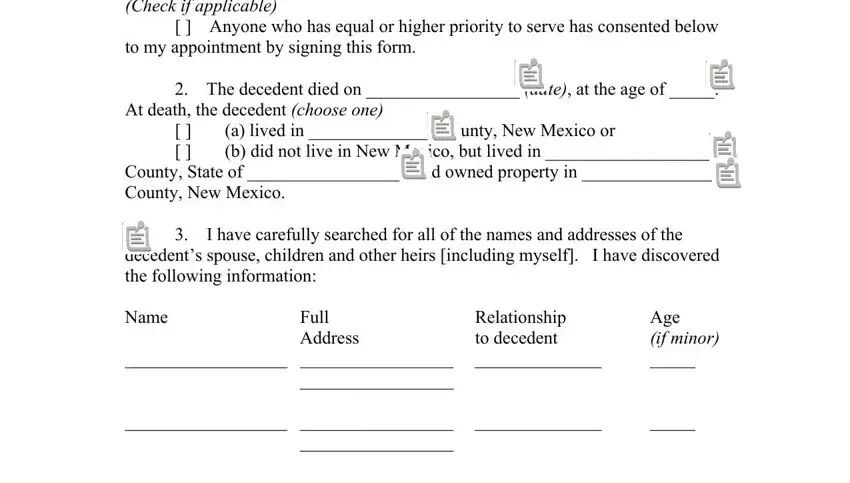 Inside the section , place the rights and responsibilities of the parties.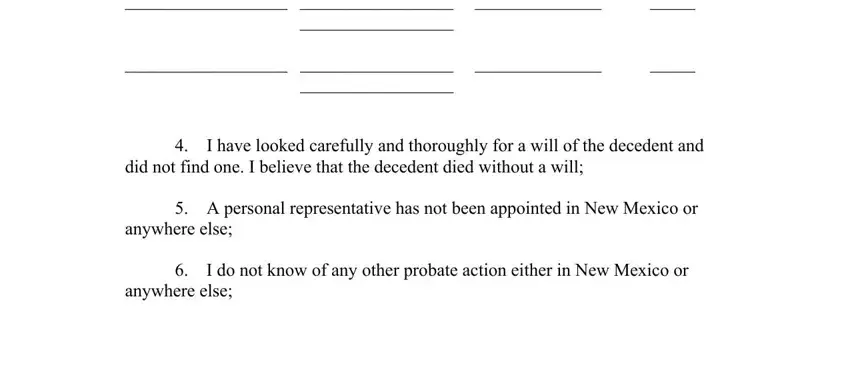 End by analyzing the next sections and completing the pertinent details: .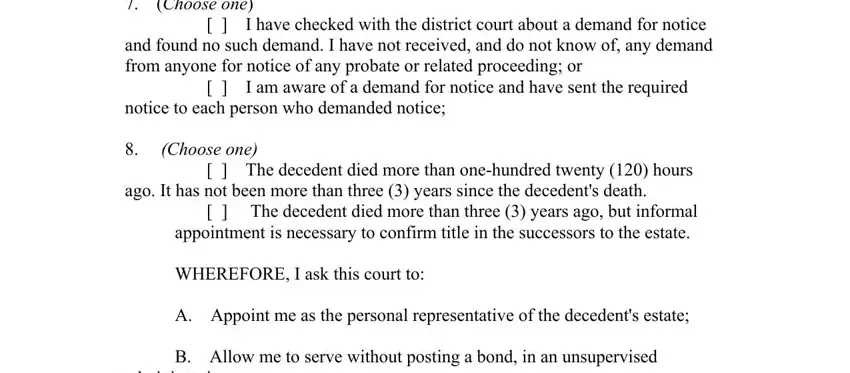 Step 3: Press the Done button to be sure that your finished form could be transferred to any type of device you end up picking or mailed to an email you indicate.
Step 4: You will need to make as many duplicates of your file as you can to stay away from potential worries.