Very few things can be simpler than filling in files working with the PDF editor. There isn't much you need to do to enhance the new mexico probate fees form - merely adopt these measures in the following order:
Step 1: Click the button "Get form here" to open it.
Step 2: At this point, you can start modifying your new mexico probate fees. The multifunctional toolbar is at your disposal - insert, delete, transform, highlight, and conduct several other commands with the text in the file.
The following parts are what you are going to fill out to get your finished PDF file.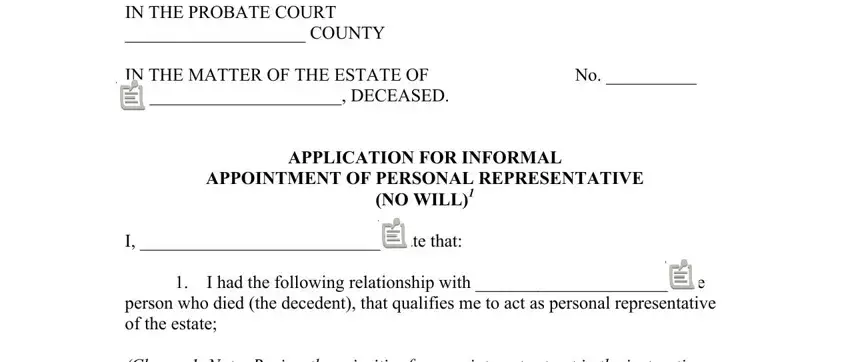 Note the requested particulars in Full Address, Relationship to decedent, (Check if applicable) to my, and Age (if minor) _____ box.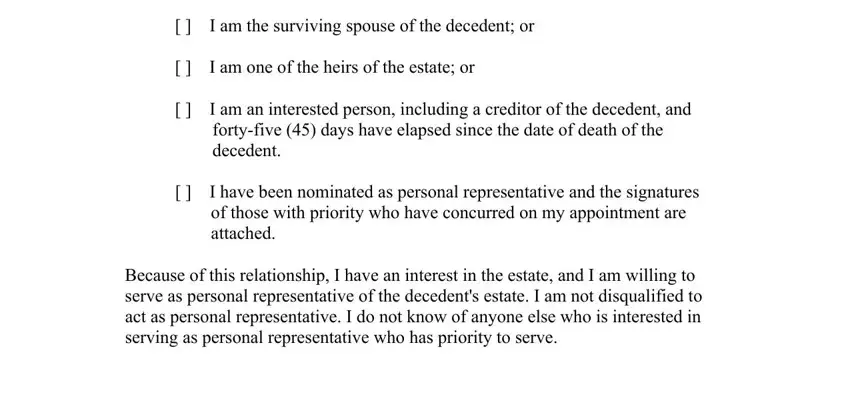 The system will require you to write specific essential information to automatically fill out the area (Check if applicable) to my, and Age (if minor) _____.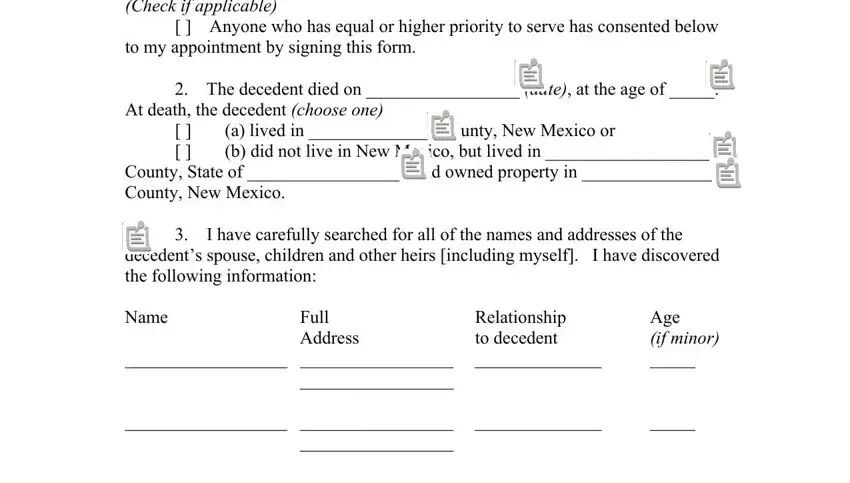 The ________________________________, ________________________________, ________________________________, ) ) ss, and STATE OF NEW MEXICO COUNTY OF box is where all sides can place their rights and obligations.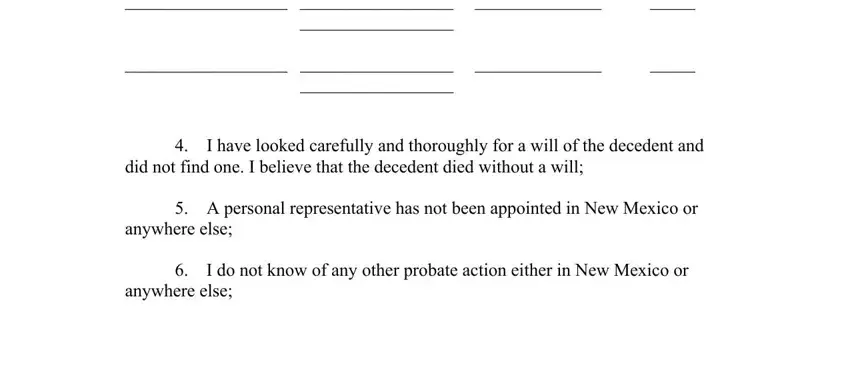 End by taking a look at the next sections and filling them in accordingly: SIGNED AND SWORN TO before me this, ___________________________ Notary, My commission expires:, and (Seal) (If anyone has an equal or.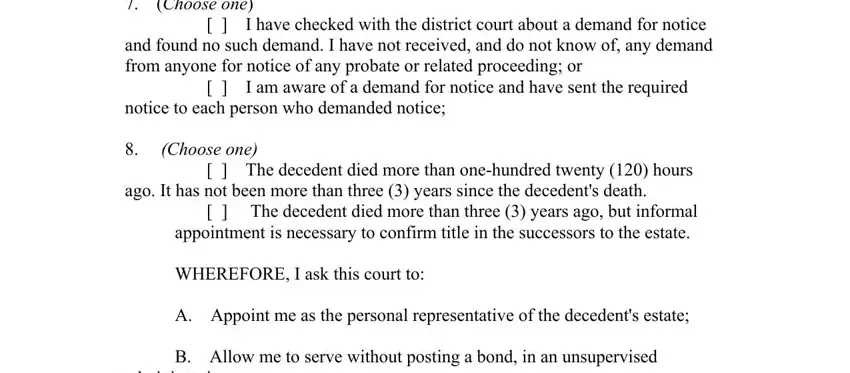 Step 3: Choose the "Done" button. It's now possible to transfer your PDF file to your gadget. Besides, you'll be able to deliver it through electronic mail.
Step 4: Make duplicates of your file - it will help you remain away from forthcoming complications. And don't worry - we are not meant to share or read your data.