The PDF editor makes managing forms convenient. It is rather effortless edit the Americo Form document. Adhere to the following actions so that you can achieve this:
Step 1: Search for the button "Get Form Here" on this webpage and press it.
Step 2: Now you are able to modify american general death claim form. You've got a variety of options thanks to our multifunctional toolbar - you can add, delete, or alter the information, highlight its certain sections, as well as perform other commands.
For every single segment, fill out the information requested by the system.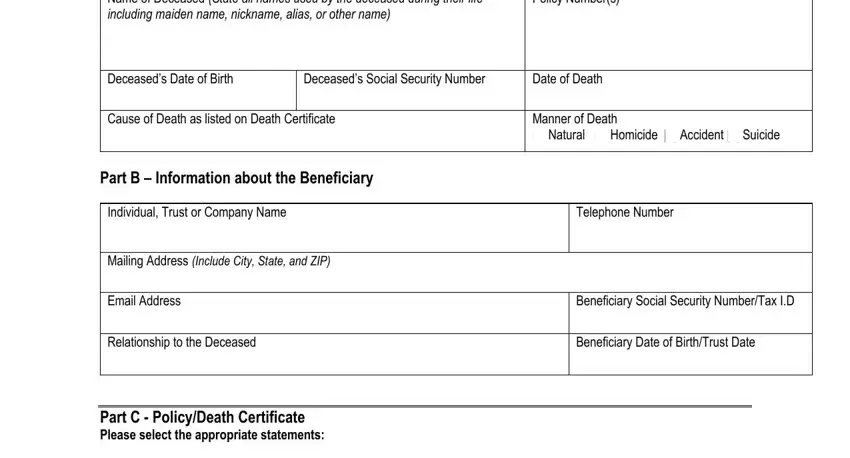 Write down the details in the Part C - Policy, Death Certificate, Enclosed is a certified copy of, Part D - Settlement Options Please, Alternative Settlement Options, Other (please specify), *Unless a lump sum payment is, and Contact our office at 800 area.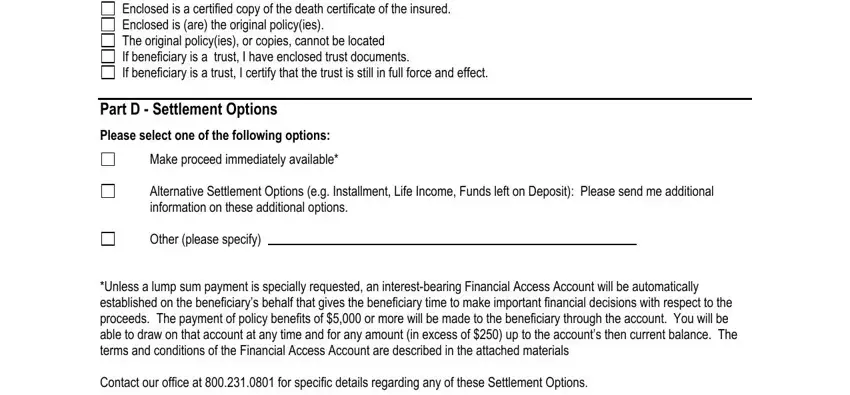 Step 3: Press the "Done" button. Then, you may transfer the PDF file - upload it to your electronic device or forward it by means of electronic mail.
Step 4: To prevent probable forthcoming concerns, it's recommended to obtain as much as two or three copies of any form.