By using the online PDF tool by FormsPal, you can easily fill out or change form 0579 0036 here. Our team is constantly endeavoring to improve the editor and enable it to be even better for users with its multiple functions. Benefit from the current modern possibilities, and discover a trove of emerging experiences! Getting underway is simple! All you need to do is stick to the next simple steps down below:
Step 1: Click the "Get Form" button in the top area of this page to get into our tool.
Step 2: This editor enables you to change your PDF file in a variety of ways. Modify it by adding customized text, adjust original content, and include a signature - all at your fingertips!
For you to fill out this PDF document, be sure you type in the necessary details in each and every field:
1. You need to complete the form 0579 0036 correctly, therefore pay close attention when working with the areas comprising all these fields: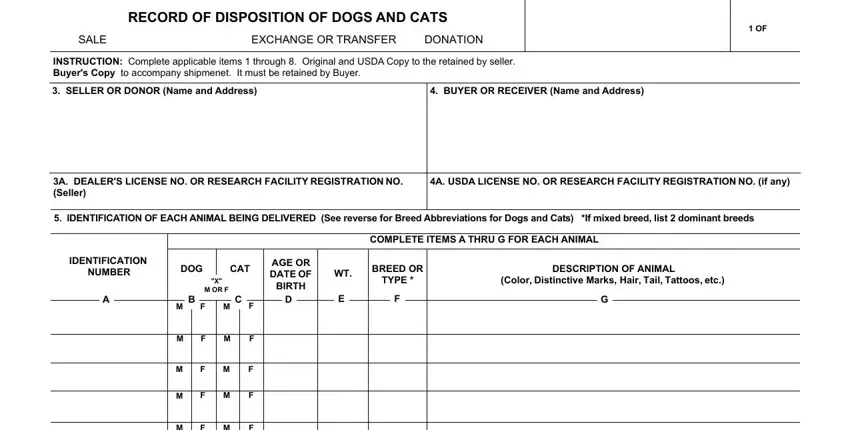 2. When the last segment is completed, you're ready to put in the required details in DELIVERY BY Check one and, COMMERICAL SHIPPER, BUYERS VEHICLE, SELLERS VEHICLE, NAME AND ADDRESS OF COMPANY OR, and NAME AND BUSINESS ADDRESS OF so you're able to go further.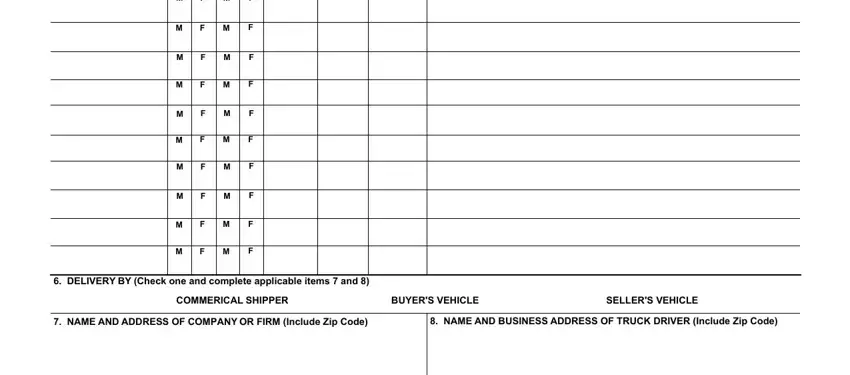 Be extremely mindful when filling in COMMERICAL SHIPPER and NAME AND BUSINESS ADDRESS OF, as this is the part in which most users make some mistakes.
3. The next section is considered rather easy, RECEIVED BY, SIGNATURE, TITLE, DATE, APHIS FORM JUN , Previous edition may be used, ORIGINAL Sellers Record, USDA COPY To be retained by seller, and BUYERs COPY To accompany shipment - all these form fields has to be filled in here.

Step 3: Prior to submitting this form, you should make sure that all blanks were filled out the correct way. Once you think it's all fine, click on "Done." Join FormsPal now and immediately get access to form 0579 0036, all set for downloading. All modifications you make are saved , which means you can modify the file further when necessary. At FormsPal, we endeavor to make sure all of your details are maintained private.