It won't be challenging to get beneficiary deed arizona form taking advantage of our PDF editor. Here's how you may efficiently prepare your form.
Step 1: Find the button "Get Form Here" and click it.
Step 2: Now you will be within the file edit page. It's possible to add, customize, highlight, check, cross, include or erase areas or text.
Make sure you type in the following details to create the beneficiary deed arizona form PDF:

Type in the appropriate information in Full name, s of all owners of the, Owner's Mailing Address:, Owner's Telephone & Email:, Property Information:, Zip Code, State, City, ________________________________, ________________________________, NOTE: By signing below, ___________________________ Tax, Zip Code, State, and City part.

You could be requested for particular key data so you can fill in the Beneficiaries: List the full names, Alternate Beneficiaries: What do, Beneficiary Name, Relationship to Owner, s If a beneficiary dies before all, and Yes No section.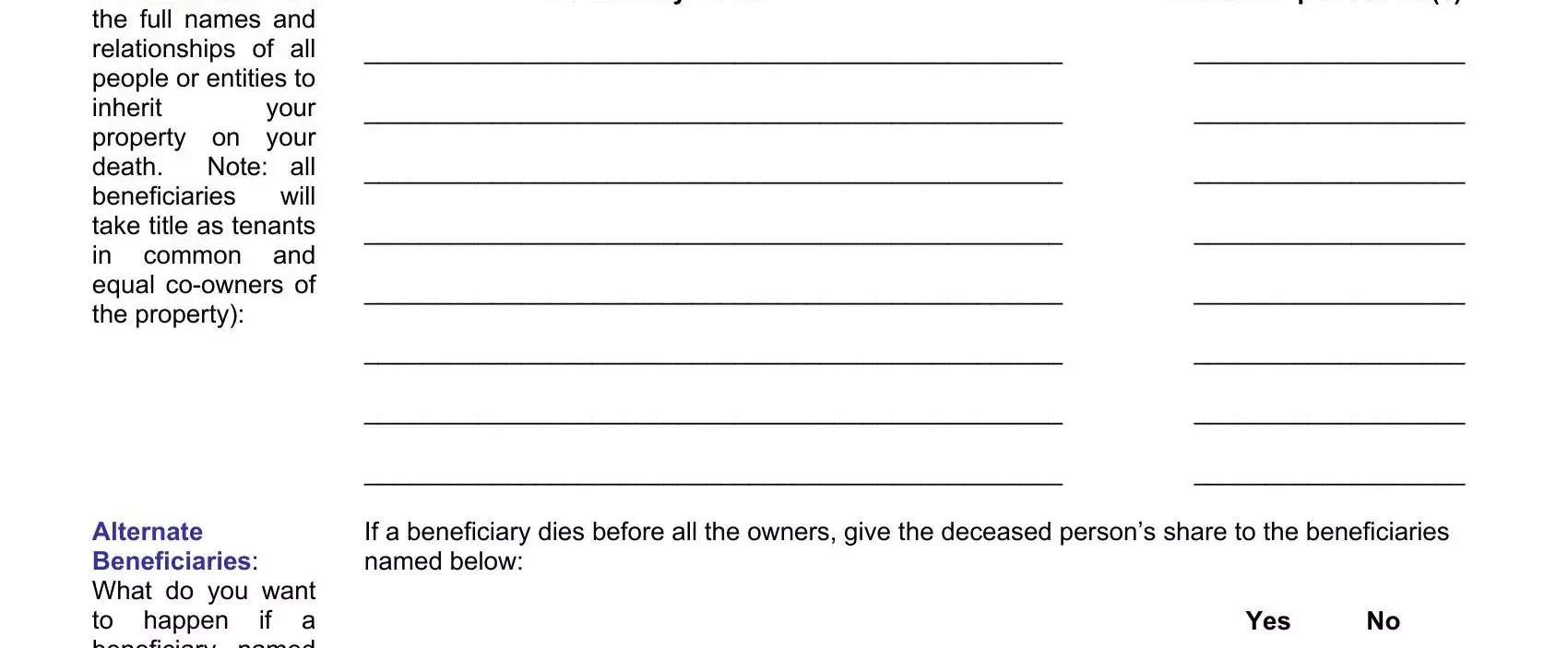 The Its:, HOW TO DELIVER THIS AGREEMENT TO, SIGN THIS AGREEMENT BEFORE FAXING, an email message addressed to, Richard Key, t and KEY, T, Law field should be used to put down the rights or responsibilities of each party.

Step 3: Hit the "Done" button. Then, you can export your PDF file - save it to your electronic device or deliver it by using email.
Step 4: To protect yourself from potential forthcoming concerns, it's always advisable to obtain minimally two or three duplicates of each form.