The PDF editor was created to be as simple as possible. Since you comply with these steps, the procedure for preparing the form 1 atf file is going to be hassle-free.
Step 1: Discover the button "Get Form Here" and then click it.
Step 2: After you've accessed the form 1 atf editing page you may see the whole set of options you may perform relating to your document in the top menu.
Fill in the form 1 atf PDF and provide the information for every section: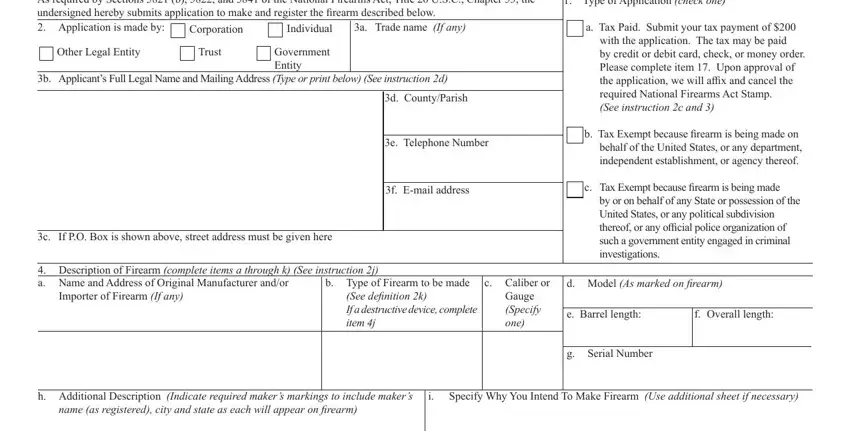 The software will require you to prepare the j Type of destructive device check, If an explosive type destructive, Applicants Federal Firearms, Special Occupational Tax Status, Give complete digit Number, a Employer Identification Number, b Class, Under Penalties of Perjury I, Name and Title of Authorized, Date, By authority of the Director, The space below is for the use of, Approved With the following, Disapproved For the following, and Authorized ATF Official field.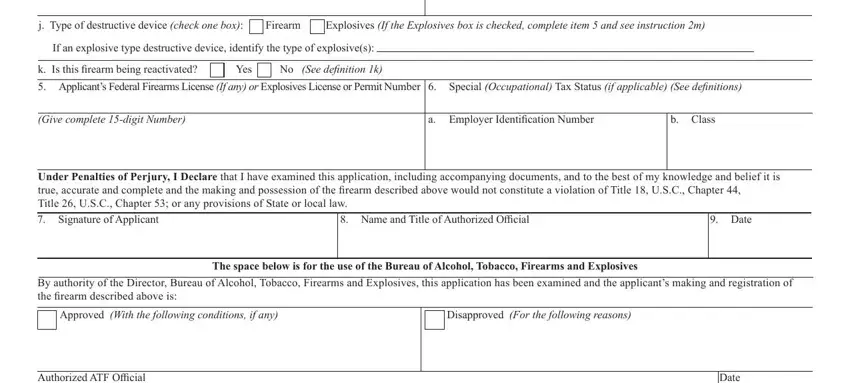 The software will request for further information to quickly prepare the section Law Enforcement Notification See, Agency or Department Name, Name and Title of Official, Address Street address or PO Box, Information for the Chief Law, Photograph, Affix a x Photograph Here No, Photo must have been taken within, Photo must have been taken in, On back of photograph print full, This form provides notification of, Makers Questions complete only, A maker who is an individual must, Yes, and a Are you under indictment or.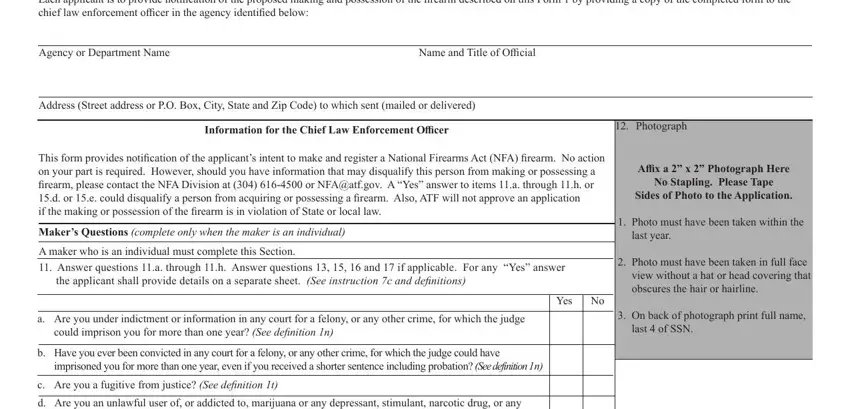 The d Are you an unlawful user of or, e Have you ever been adjudicated, institution See definition o and p, f Have you been discharged from, g Are you subject to a court order, intimate partner or child of such, h Have you ever been convicted in, Social Security Number See, Date of Birth, a Ethnicity, Hispanic or Latino, b Race, American Indian or Alaska Native, Black or African American, and White area allows you to identify the rights and responsibilities of each side.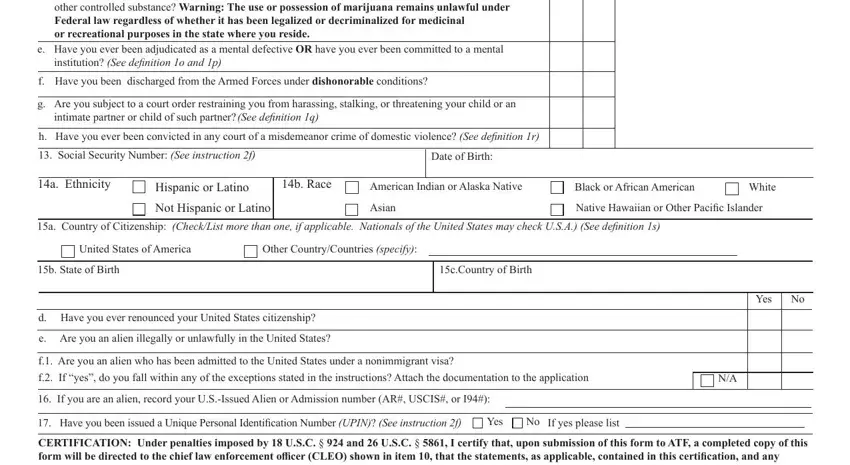 Finish by reviewing the following areas and filling them out accordingly: CERTIFICATION Under penalties, Signature of Maker, Date, ATF Copy, and ATF Form Revised September.

Step 3: Select "Done". Now you can upload the PDF file.
Step 4: You could make duplicates of the form tostay clear of any kind of future difficulties. You should not worry, we do not display or check your data.