You'll find nothing complicated related to completing the bank of america wire transfer form after you open our editor. By following these simple actions, you'll receive the fully filled out document within the shortest time frame you can.
Step 1: Step one would be to click on the orange "Get Form Now" button.
Step 2: Once you have accessed the editing page bank of america wire transfer form, you'll be able to notice all the actions readily available for your form in the top menu.
Type in the required material in every single part to prepare the PDF bank of america wire transfer form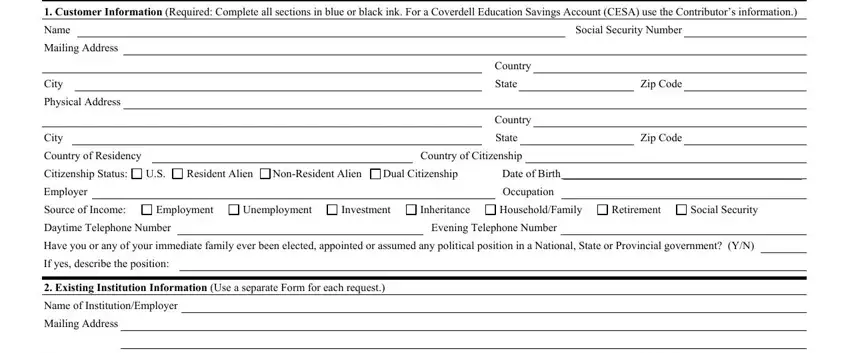 The system will expect you to fill out the City, IRA Plan check one, State, Zip Code, Traditional, Roth, Rollover, SEP, For Beneficiary IRAs complete the, Account Number, Traditional Beneficiary Decedent, Roth Beneficiary, Decedent Date of Birth, Beneficiary Relationship, and Year of Death box.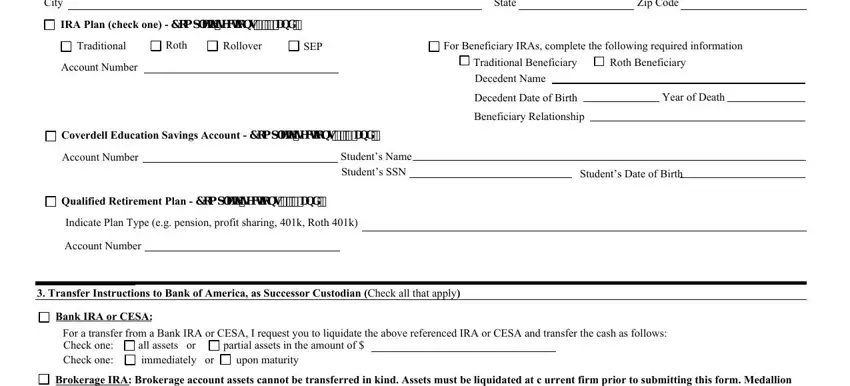 In the Brokerage IRA Brokerage account, For a transfer from a Brokerage, Check one all available cash or, Direct Rollover Instructions to, Ask your current Plan, Direct Rollover from a Qualified, I request you to liquidate all, cidFor questions on processing, and Page of field, identify the necessary details.

Describe the rights and responsibilities of the parties within the field Bank of America PlanAccount If, Type of Plan, Traditional Roth, Rollover, SEP, CESA, Traditional Beneficiary, Roth Beneficiary, IRACESA Plan Number, Deposit in Existing Account Number, Deposit in a New Account under the, Money Market IRACESA no term, MonthVariable Rate Account months, Term, and Term.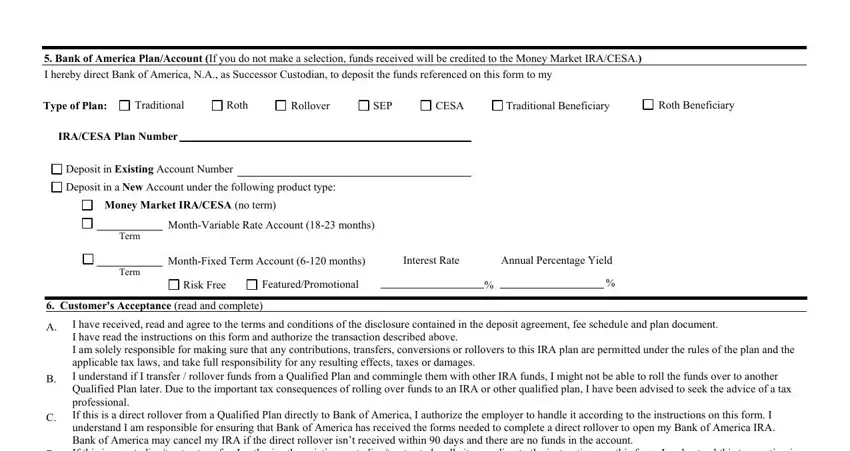 Finish by analyzing the following sections and preparing them as required: For Bank Use Medallion Signature, Depositors Signature Required Date, BROKERAGE In the case of a, For Bank Use only, Identification Type, Identification Issued By, Delivery Instructions to Bank of, Make checks payable to Bank of, Identification Number, Identification Issue Date, Mail to, Regular Mail, Bank of America NA TX PO Box, the name of the IRACESA owner, and Overnight Mail Bank of America NA.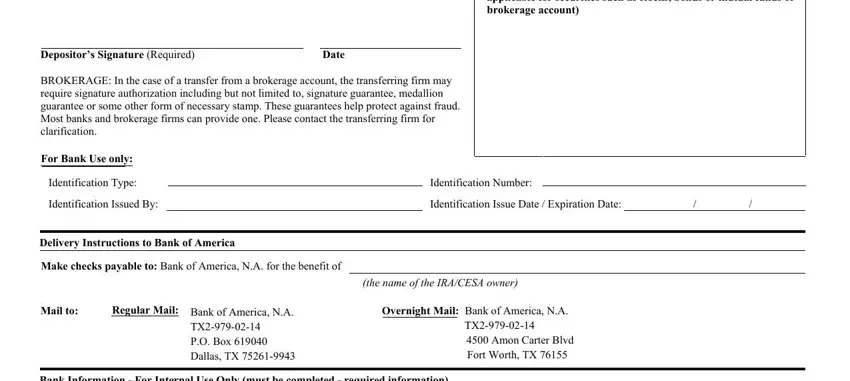 Step 3: Hit the "Done" button. You can now export the PDF form to your device. Besides, you can easily deliver it by means of email.
Step 4: It may be safer to save copies of the document. You can be sure that we will not share or check out your information.