We've applied the endeavours of our best software engineers to develop the PDF editor you are going to use. Our application will permit you to prepare the tryout baseball forms file effortlessly and don't waste your time. Everything you should do is keep up with these particular quick directions.
Step 1: Hit the "Get Form Now" button to begin the process.
Step 2: You can now change the tryout baseball forms. You need to use the multifunctional toolbar to insert, remove, and adjust the content material of the form.
For each segment, fill in the data required by the application.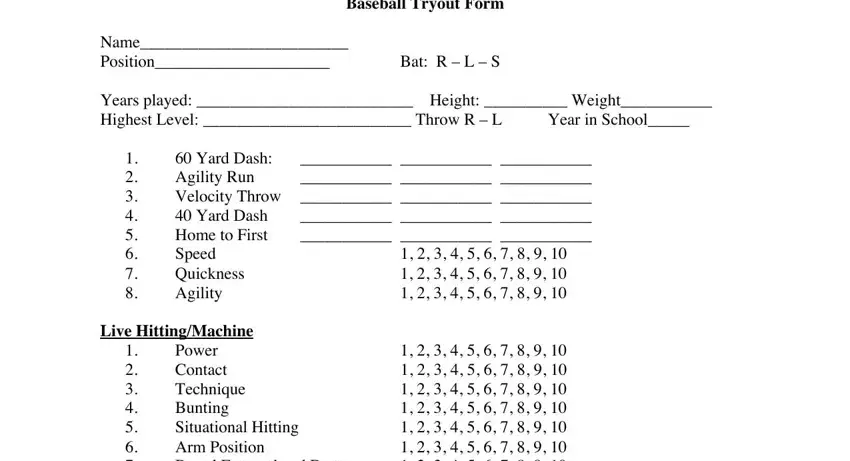 Write the necessary data in the Foot Quickness Soft Hands Quick, Defense – Outfield, seconds, and Jump Ability Quick Release section.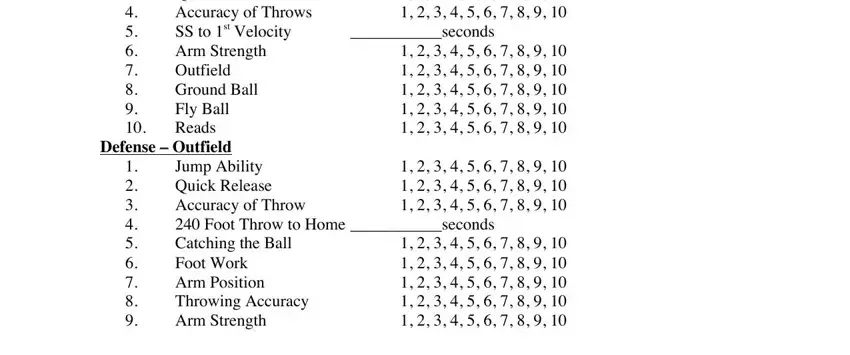 It is important to give specific information within the section Catching, Blocking Time Throws to 2, nd Feet, Sliding, Figure 4 Hook Head First Sliders, Intensity Rating, Evaluation Arm Strength, Base Running, and Jumps, Reads Advance Property Reads.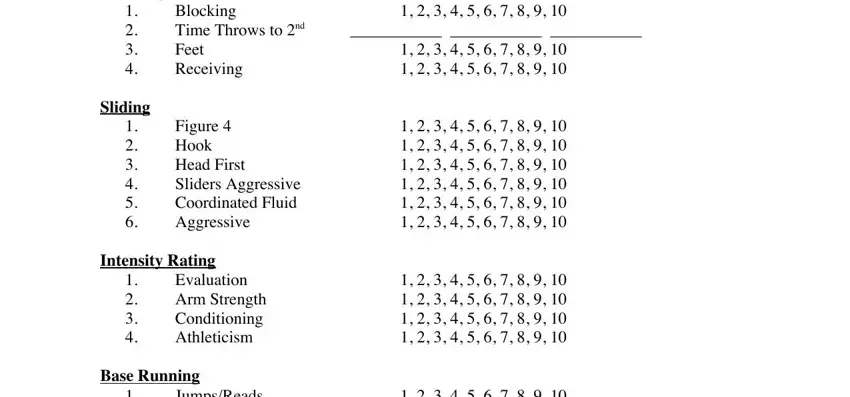 Indicate the rights and responsibilities of the sides in the paragraph Hustle, Work Habits Commitment, and Other Comments:.

Step 3: Click the Done button to save your form. At this point it is readily available for transfer to your electronic device.
Step 4: In order to prevent probable future concerns, be certain to possess minimally two duplicates of any form.