It won't be difficult to fill out printable basketball evaluation forms making use of our PDF editor. This is how you will be able efficiently make your document.
Step 1: On this web page, hit the orange "Get form now" button.
Step 2: So you will be on the form edit page. You can include, transform, highlight, check, cross, include or erase fields or text.
All of these areas are in the PDF file you will be filling in.
In the segment General, Comments provide the information the program requests you to do.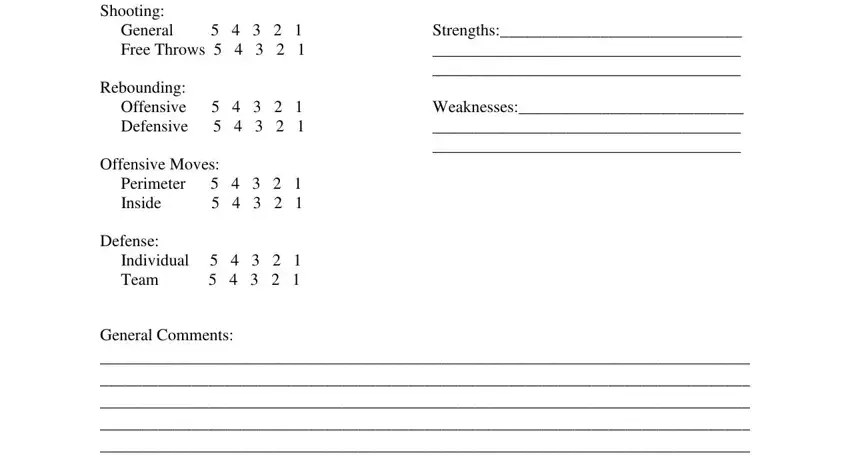 Describe the most important information on the area.

Step 3: If you are done, select the "Done" button to export the PDF file.
Step 4: You will need to make as many copies of the file as you can to keep away from possible troubles.