Our leading software engineers have worked collectively to set-up the PDF editor which you will use. The software makes it simple to create biomedical waste operating plan example documentation instantly and efficiently. This is all you should carry out.
Step 1: Choose the "Get Form Here" button.
Step 2: Once you have accessed the biomedical waste operating plan example edit page, you'll see all functions it is possible to use with regards to your document in the upper menu.
Fill in all of the following areas to fill out the file: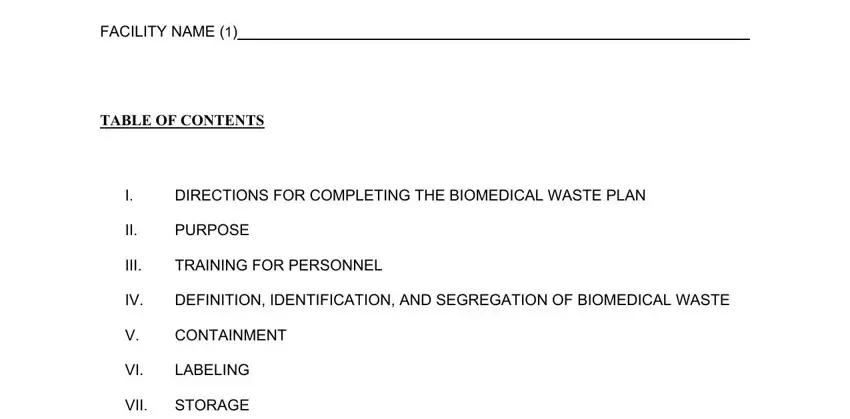 In the Our facility must maintain records, Training records will be kept for, three (3) years and will be, Biomedical waste is any solid or, to humans, Items of sharps and non-sharps, locations at which they are, If biomedical waste is in a liquid, and the waste may be disposed into a area, put in writing the information you have.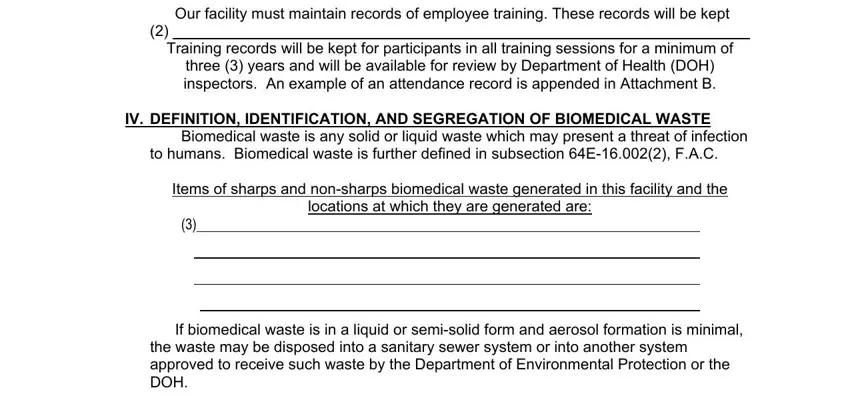 The system will demand you to put down certain necessary data to automatically submit the part Our red bags are manufactured by, Our documentation of red bag, Working staff can quickly get red, Sharps will be placed into sharps, and All sealed biomedical waste red.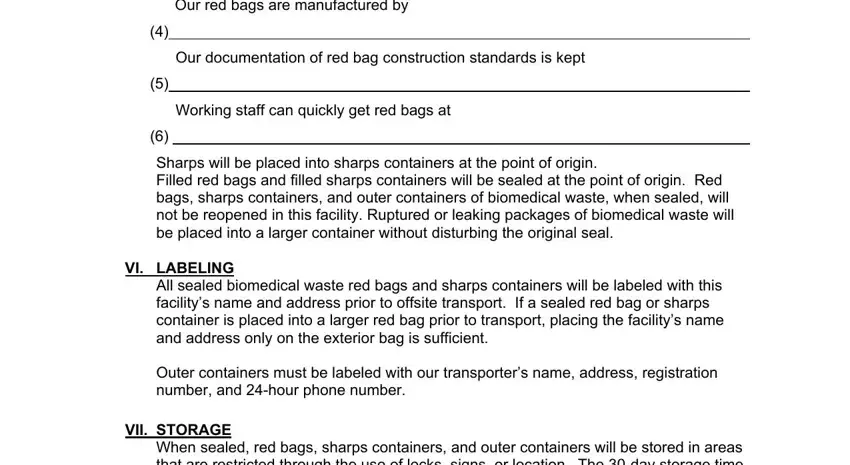 The Biomedical waste will be stored, Page 6 of 27, and Aug-06 field can be used to specify the rights and obligations of both sides.

Check the fields Address, Phone, Registration number, Place pick-up receipts are kept, We will transport our own, and Biomedical waste will be and next fill them out.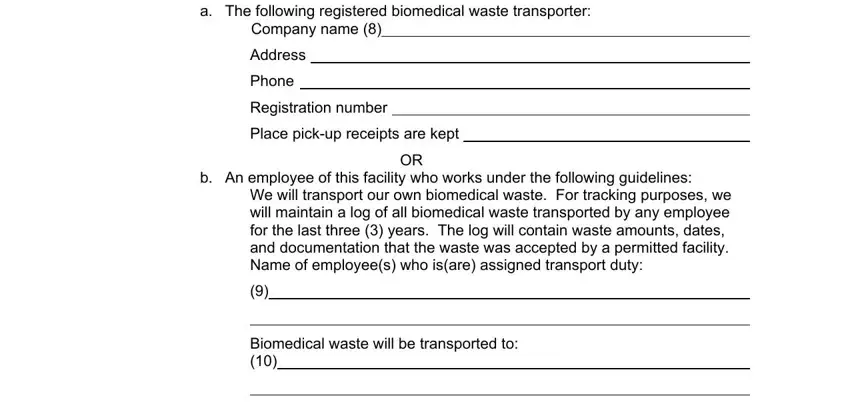 Step 3: After you select the Done button, your ready form can be exported to any kind of your gadgets or to electronic mail indicated by you.
Step 4: Get around several copies of the file to refrain from different forthcoming problems.