Couple of things can be simpler than managing documentation using the PDF editor. There isn't much for you to do to manage the biomedical waste plan florida template form - simply adopt these measures in the next order:
Step 1: Pick the button "Get Form Here".
Step 2: Now you will be within the file edit page. You can include, change, highlight, check, cross, include or remove areas or text.
Type in the required information in each area to fill in the PDF biomedical waste plan florida template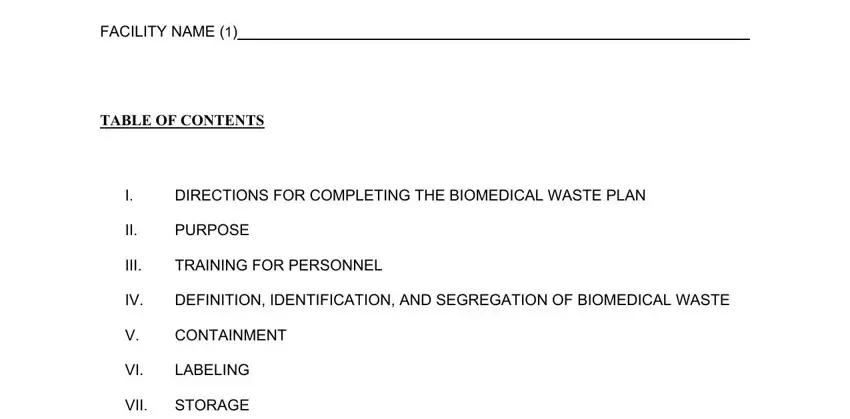 In the Our facility must maintain records, Training records will be kept for, IV DEFINITION IDENTIFICATION AND, Biomedical waste is any solid or, to humans Biomedical waste is, Items of sharps and nonsharps, If biomedical waste is in a liquid, and the waste may be disposed into a area, note down your details.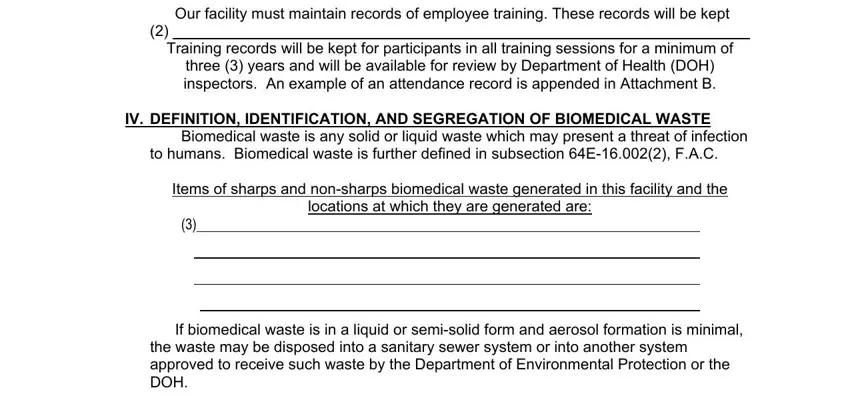 Focus on the main details about the Our red bags are manufactured by, Our documentation of red bag, Working staff can quickly get red, Sharps will be placed into sharps, VI LABELING, All sealed biomedical waste red, Outer containers must be labeled, VII STORAGE, and When sealed red bags sharps area.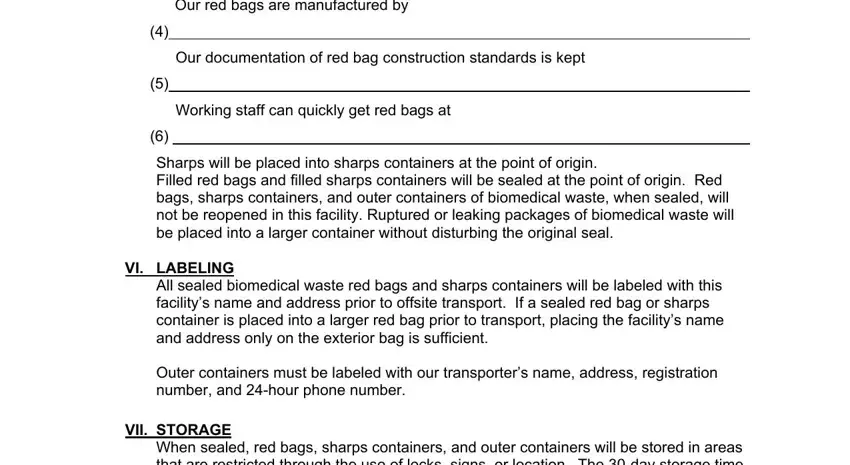 The Biomedical waste will be stored, Aug, and Page of space is the place where either side can describe their rights and responsibilities.

End by checking the following fields and filling them out accordingly: a The following registered, Address, Phone, Registration number, Place pickup receipts are kept, b An employee of this facility who, We will transport our own, and Biomedical waste will be.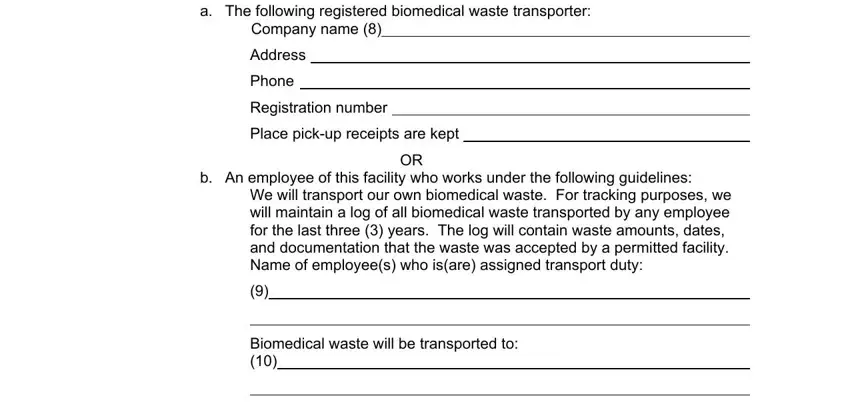 Step 3: Press the "Done" button. At that moment, you may transfer your PDF file - upload it to your device or send it through email.
Step 4: To prevent yourself from potential upcoming difficulties, you should always hold up to two copies of every file.