Completing documents with our PDF editor is simpler in comparison with most things. To modify birth plan template the file, there is little you need to do - simply adhere to the steps listed below:
Step 1: Hit the button "Get form here" to access it.
Step 2: When you enter our birth plan template editing page, you will see each of the options you may undertake with regards to your document in the top menu.
Fill in the next parts to create the template: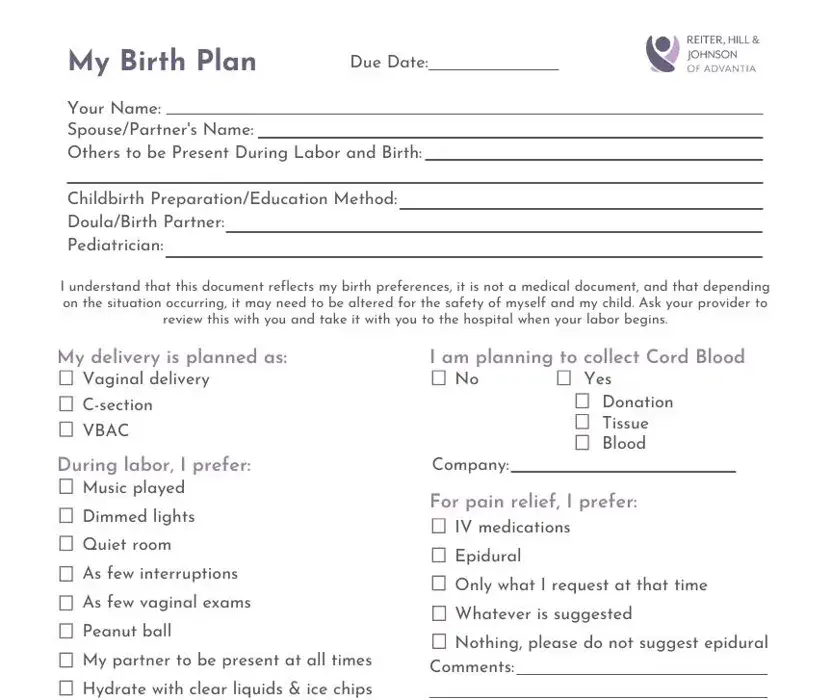 Fill out the Music played Dimmed lights Quiet, During the 1, st stage of labor, Standing Laying down Walking around, Comments:, For fetal monitoring, Continuous Intermittent, I understand that if I am to be, Pi, to, c, in Artificial rupture of, Comments:, IV medications Epi, dural Only what, Comments:, For delivery position, Laying on back (regular position), Comments:, and I understand that an epi, dural or areas with any information that may be requested by the software.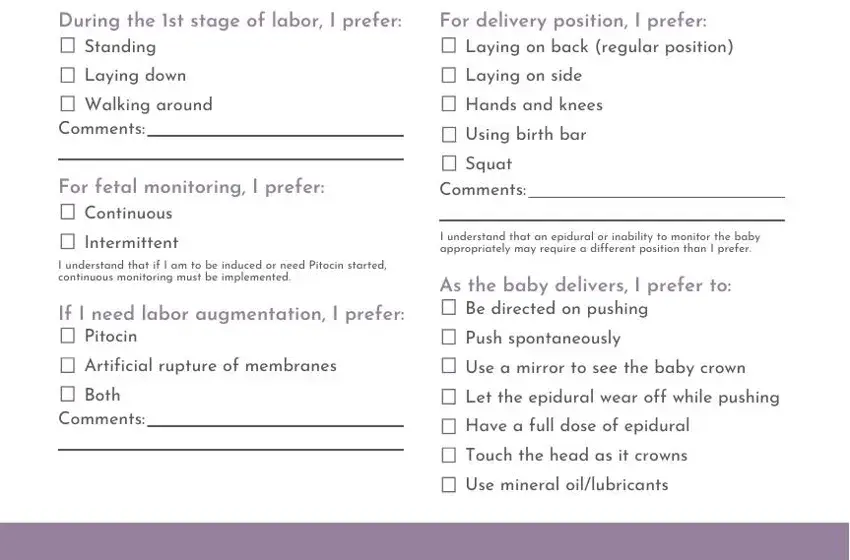 The application will request you to put down certain important particulars to easily complete the area Be directed on pushing Push.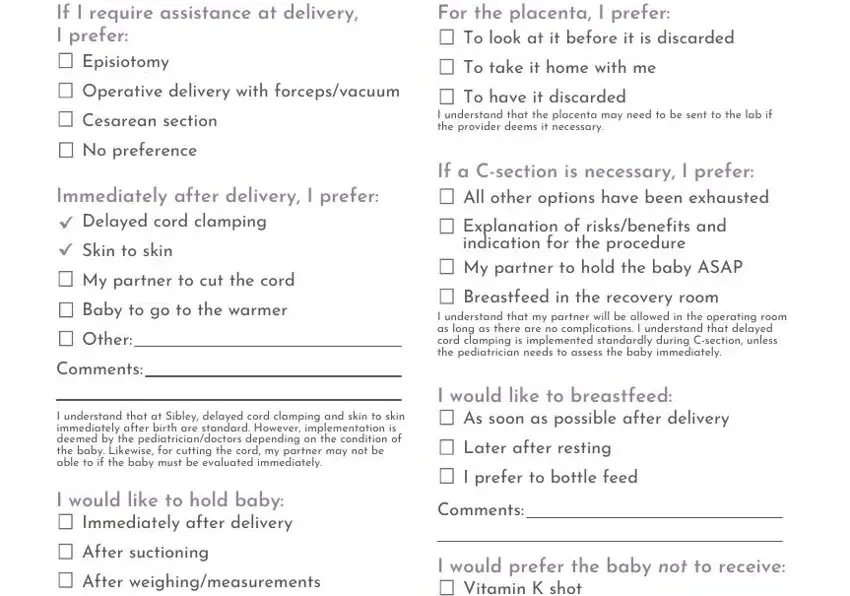 Indicate the rights and obligations of the sides in the field If I require assistance at, Epi, sio, to, my Operative delivery with, Immediately after delivery, Delayed cord clamping Skin to skin, I understand that at Sibley, Comments:, For the placenta, To look at it before it is, I understand that the placenta may, If a C, section is necessary, All other options have been, I understand that my partner will, I would like to breastfeed:, As soon as possible after delivery, and Comments:.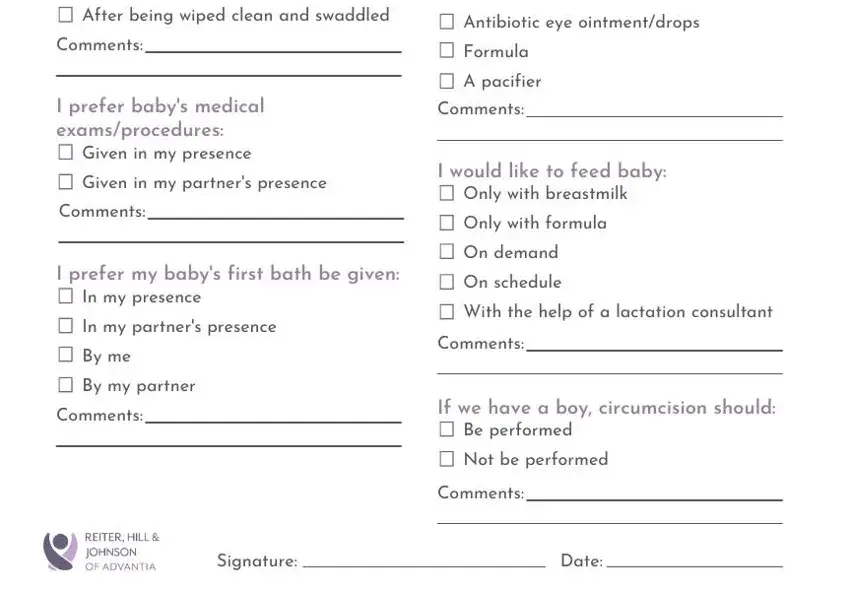 Finish by checking these fields and filling out the required data: I prefer baby's medical, Given in my presence Given in my, Comments:, I prefer my baby's first bath be, In my presence In my partner's, Comments:, Vitamin K shot Antibiotic eye, Comments:, I would like to feed baby:, Only with breast, milk Only with, Comments:, If we have a boy, Be performed Not be performed, Comments:, and Signature:.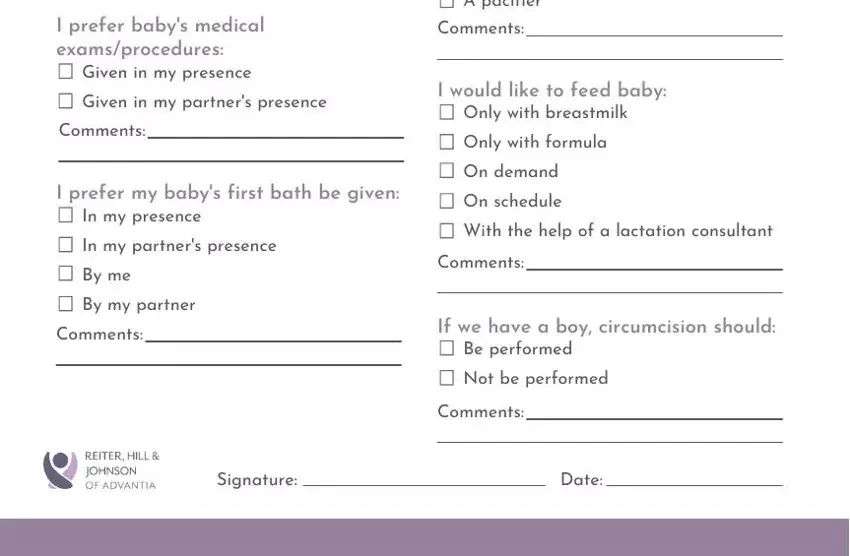 Step 3: Choose the "Done" button. Finally, you may export your PDF document - download it to your electronic device or send it by means of email.
Step 4: Ensure that you keep away from possible worries by creating no less than 2 copies of your file.