The completing the ohio bmv form is pretty hassle-free. Our experts made certain our PDF tool is easy to work with and can help fill in virtually any document in a short time. Listed here are the four simple steps you have to take:
Step 1: Search for the button "Get Form Here" and click it.
Step 2: Once you've entered the editing page ohio bmv form, you will be able to find each of the options readily available for your form within the upper menu.
Please type in the following information to fill out the ohio bmv form PDF: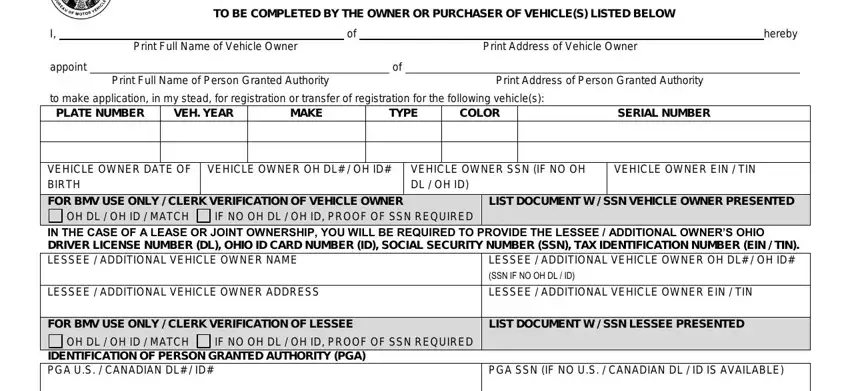 Jot down the data in FOR BMV USE ONLY CLERK, US CANADIAN DL ID PGA can, CLERKS INITIALS I certify I have, I acknowledge that I we the owners, CITY OR TOWNSHIP OF RESIDENCE, DATE, FOR LIST OF ACCEPTABLE DOCUMENTS, In Ohio it is illegal to drive any, YOU WILL LOSE YOUR DRIVER LICENSE, ONCE THIS SUSPENSION IS IN EFFECT, and per person injury two or more.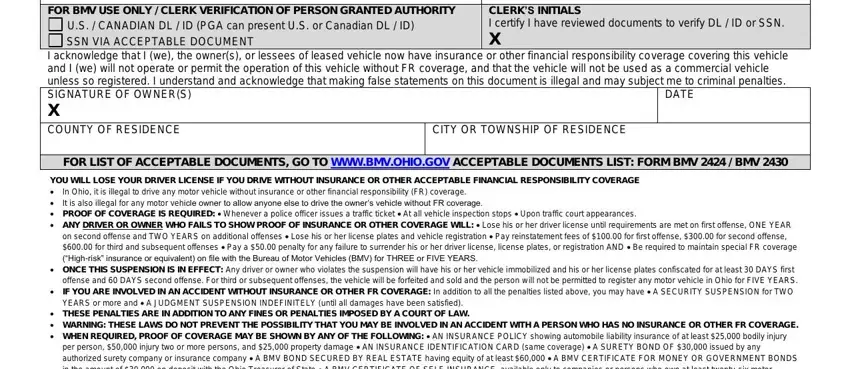 Step 3: As soon as you choose the Done button, your prepared form can be easily transferred to all of your gadgets or to electronic mail specified by you.
Step 4: Create duplicates of your document. This can prevent forthcoming challenges. We do not watch or share your data, as a consequence you can be confident it will be safe.