bra 25 report can be filled out online effortlessly. Just use FormsPal PDF tool to get it done right away. The editor is constantly improved by our staff, acquiring new awesome functions and becoming better. With some simple steps, you may start your PDF journey:
Step 1: Simply click the "Get Form Button" at the top of this webpage to start up our form editor. This way, you'll find everything that is needed to work with your document.
Step 2: When you start the editor, you'll see the document prepared to be filled in. Besides filling in different blank fields, it's also possible to perform several other things with the file, particularly writing your own text, editing the original text, adding images, signing the PDF, and more.
To be able to fill out this PDF document, make sure that you enter the necessary information in each blank field:
1. It's essential to complete the bra 25 report correctly, therefore be attentive while filling in the parts including all of these blank fields:

2. Soon after this section is filled out, go on to enter the relevant details in all these: TwoYear Report for Domestic , Use this form to file a twoyear, Year of Filing, File Number, Date of Filing, Filing Fee, Under the provisions of the Title , and Entity Name Organized under the.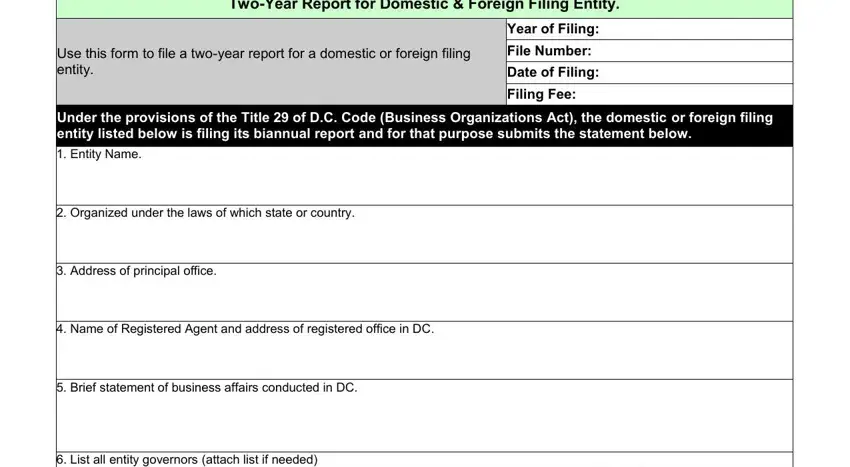 As to Year of Filing and Entity Name Organized under the, be sure that you don't make any mistakes here. Those two are the most significant fields in this file.
3. Your next step is usually easy - complete every one of the form fields in Entity Name Organized under the, TITLE, NAME, Is foreign filing entity in good, ADDRESS, If you sign this form you agree, of a fine up to imprisonment up, Name of the Governor or, Department of Consumer and, A Signature of the Governor or, and Corporate Online Services to conclude the current step.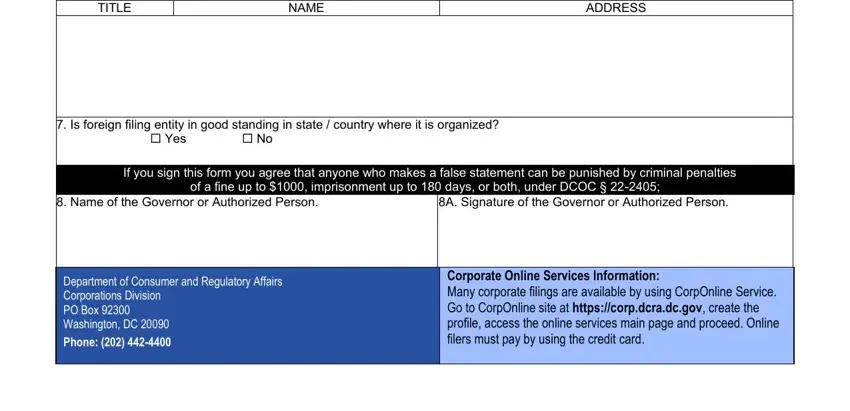 Step 3: Check that the details are accurate and click on "Done" to complete the process. Create a free trial account at FormsPal and get immediate access to bra 25 report - download or modify in your FormsPal account page. We do not share any information you provide whenever completing documents at FormsPal.