Having the goal of allowing it to be as easy to work with as it can be, we developed our PDF editor. The procedure of creating the pre security plan form will be effortless if you stick to the following steps.
Step 1: Select the orange "Get Form Now" button on the following webpage.
Step 2: You can now enhance the pre security plan form. Feel free to use our multifunctional toolbar to include, delete, and adjust the content of the file.
Provide the required content in every part to create the PDF pre security plan form
Enter the appropriate data in Other, list, Prelease Exhibit Security, and Lessor Govt section.

You may be expected to type in the particulars to help the software fill in the segment Exterior Materials, Yes No, Brick Block Concrete Precast, Answer each question below then, Yes No, and Question Is the water supply to.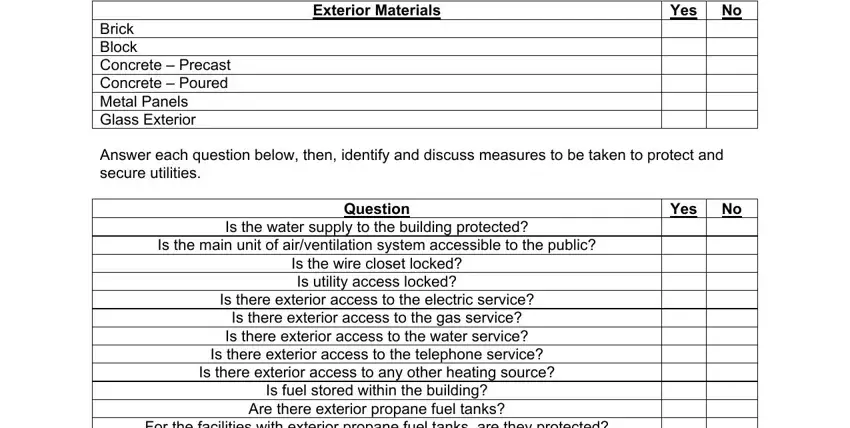 The Prelease Exhibit Security, and Lessor Govt section has to be used to write down the rights or obligations of both sides.

End up by reading all these areas and completing them as required: General Public Access, Distance in Feet, Distance in feet from the building, Provide a site sketch showing, Describe the buildings emergency, Identify and describe the lighting, Identify and describe if emergency, If emergency power for life safety, Identify and describe any garage, Identify and describe the location, Identify and describe roof access, Identify and describe, and Review and evaluate the occupancy.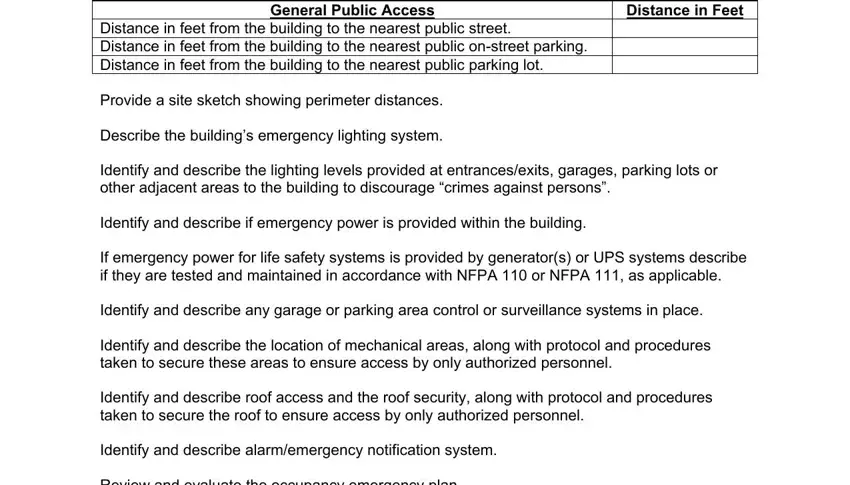 Step 3: Choose "Done". Now you may export the PDF file.
Step 4: Come up with at least several copies of the file to keep away from different potential troubles.