Our skilled web programmers have worked collectively to create the PDF editor which you can apply. This particular application makes it easy to get business name registration form forms promptly and effortlessly. This is all you have to undertake.
Step 1: Select the button "Get form here" to open it.
Step 2: The form editing page is currently available. Include text or update present data.
Provide the data demanded by the platform to fill out the document.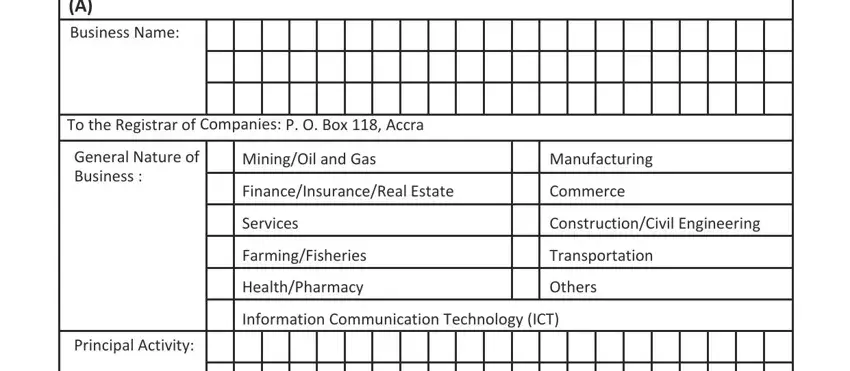 Note the essential details in Date of Commencement, D D M M Y Y Y Y, ISIC Code, B Business Address Information, Street, City, District, Region, and Digital Address part.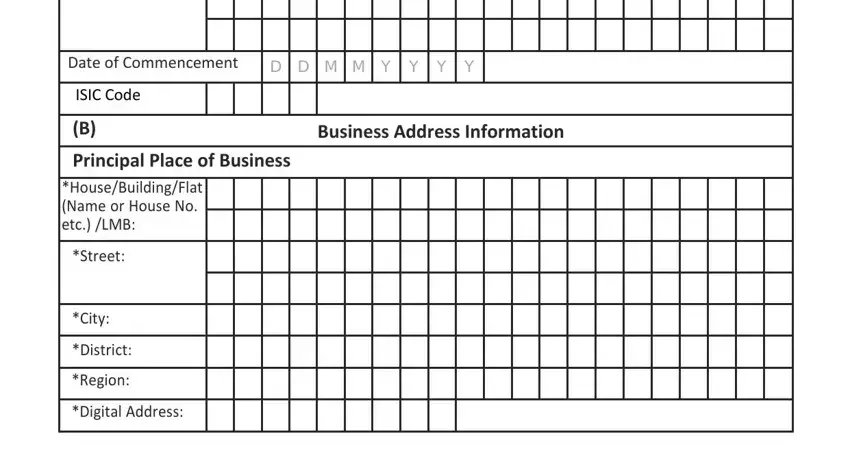 Type in the valuable data when you are within the Ownership of Premises, If Owner Occupied is it part rented, If Yes provide details of Landlord, Rented, Yes, Landlords Name, Owner Occupied, Free Use, C Proprietor Proprietress, Title, Mrs, Miss, First Name, Middle Name, and Last Name segment.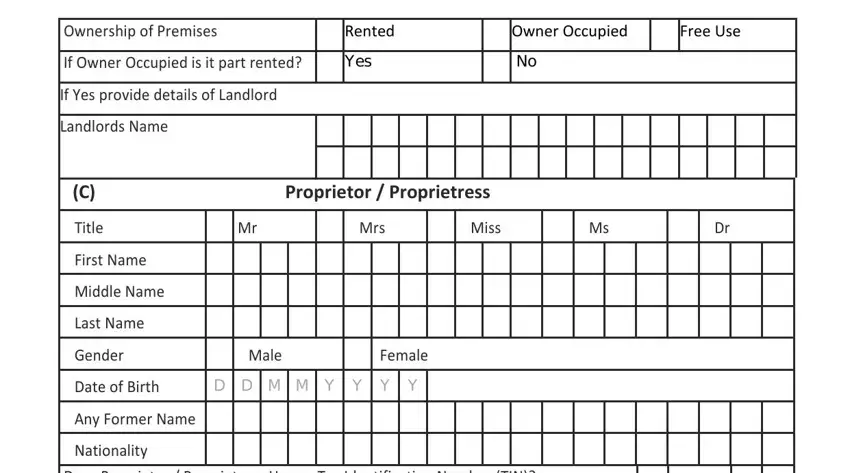 Please be sure to record the rights and obligations of the parties within the Section to be filled out by, TIN, Section to be filled out by, Type of Identification Used, Voters Card, National ID, Drivers License, D D M M Y Y Y Y D D M M Y Y Y Y, Date of Issue, Date of Expiry, Country of Issue, Place of Issue, ID Number, Mothers Maiden Last Name, and Mothers Maiden First Name space.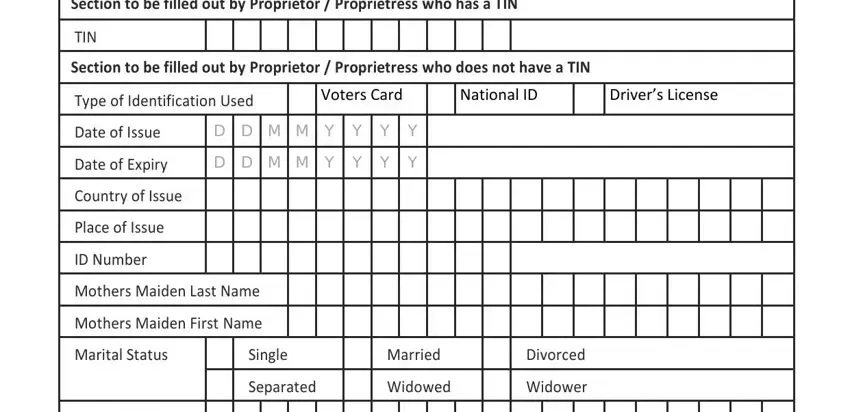 Fill in the template by looking at the next areas: Town of Birth, Country of Birth, Region of Birth, District of Birth, and Form A Registration of Business.

Step 3: When you click the Done button, your final document is readily exportable to any kind of of your gadgets. Or, you can send it by using email.
Step 4: You can create copies of the form tokeep clear of any type of future concerns. You should not worry, we do not distribute or track your information.