It is easy to fill in the ca 10 spaces. Our software makes it nearly effortless to work with almost any PDF file. Below are the only four steps you need to take:
Step 1: On the page, press the orange "Get form now" button.
Step 2: Now, you are on the file editing page. You can add text, edit current information, highlight specific words or phrases, place crosses or checks, add images, sign the file, erase unwanted fields, etc.
All of the following parts are what you will need to fill out to have the ready PDF form.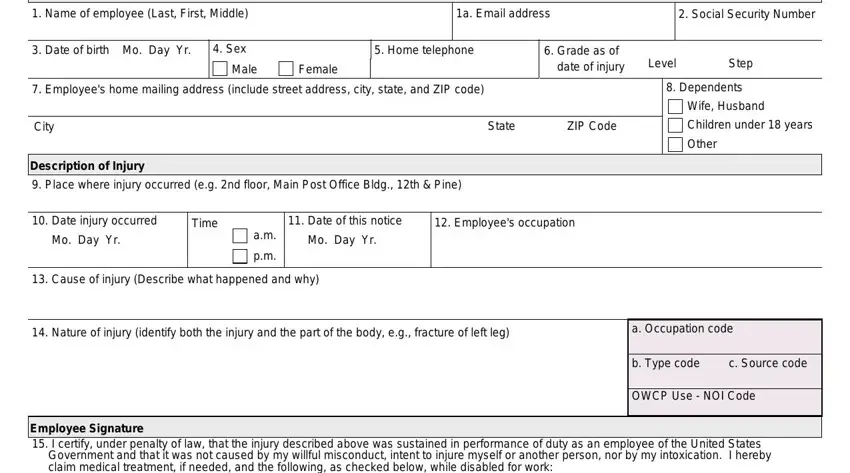 The application will require you to fill in the Employee Signature 15, I hereby authorize any physician, Date, Witness Statement 16, Name of witness, Address, Signature of witness, Date signed, City, State, ZIP Code, If you have a disability and are, and Form CA, 1 Revised October 2018 box.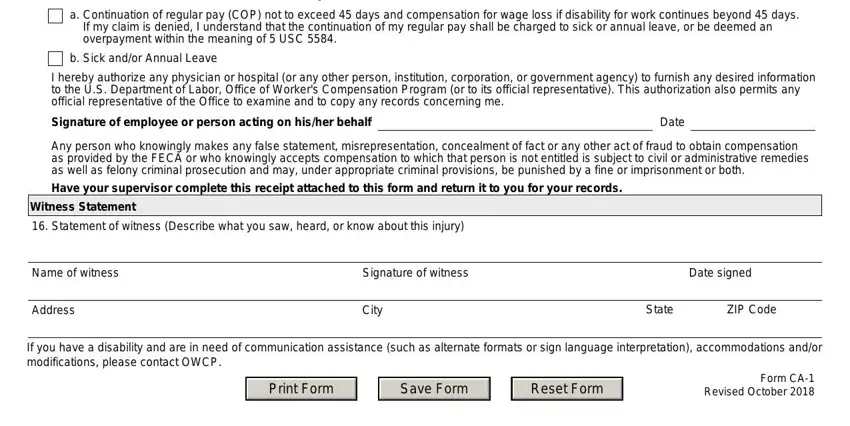 The program will ask you for data to conveniently fill in the box Official Supervisor's Report:, OW, CP Agency Code, OSHA Site Code, City, State, ZIP Code, City, State, ZIP Code, 19 Employee's retirement coverage, From:, CSR, S FER, S Other, and To:.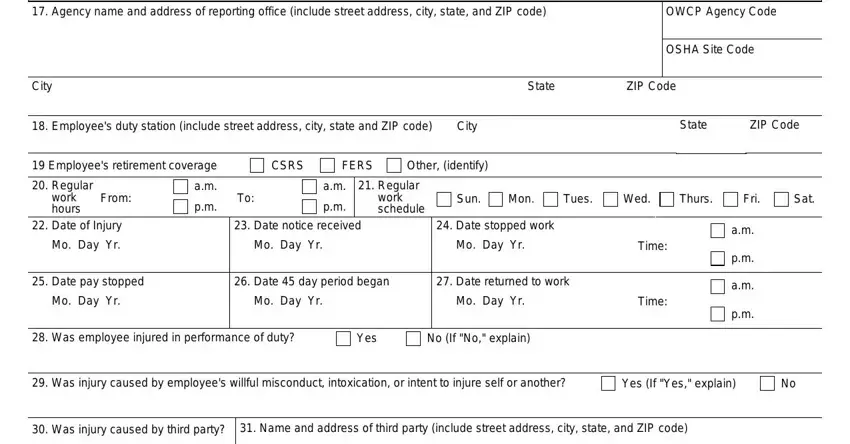 You need to specify the rights and obligations of the sides in the Yes, No (If "No, City, City, State, ZIP Code, State, ZIP Code, Yes, Yes, No (If "No, Signature of Supervisor and Filing, I certify that the information, Per, and Name of supervisor (Type or print) section.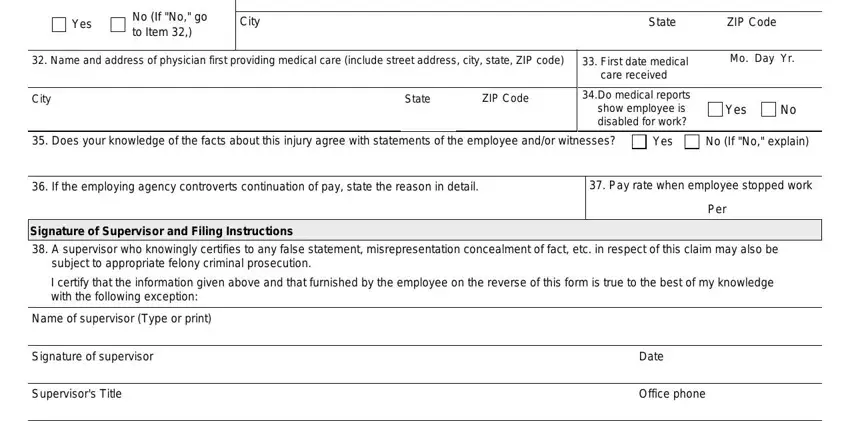 Finalize by looking at the following fields and filling them in as needed: No lost time and no medical, and Form CA, 1 Revised October 2018.

Step 3: Choose the Done button to ensure that your completed form is available to be transferred to every device you select or sent to an email you indicate.
Step 4: Create no less than two or three copies of your document to prevent any potential future challenges.