Our skilled software engineers have worked together to create the PDF editor which you can apply. The application makes it easy to fill out origin of certificate documents shortly and without problems. This is certainly all you need to carry out.
Step 1: Initially, click the orange "Get form now" button.
Step 2: Now, you can update the origin of certificate. This multifunctional toolbar makes it easy to include, delete, transform, highlight, as well as carry out other sorts of commands to the text and areas inside the file.
You should provide the following details to fill out the origin of certificate PDF: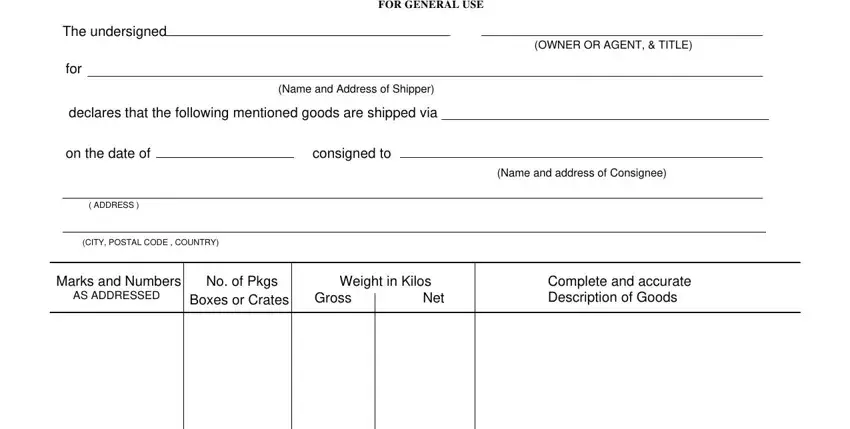 In the AS ADDRESSED, Boxes or Crates, Gross, Net, and Complete and accurate Description field, type in the information you have.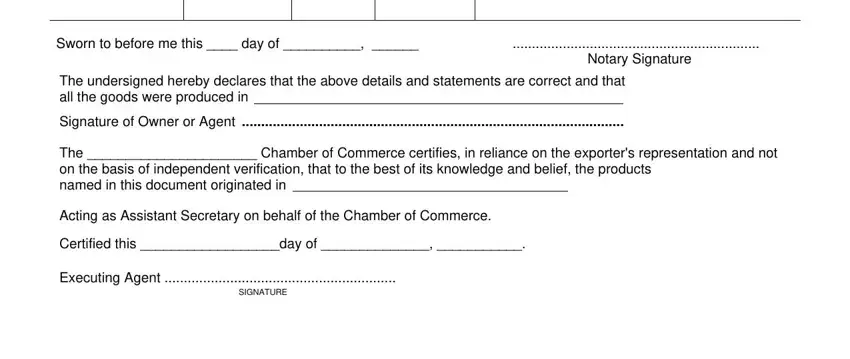 You will need to note particular data within the space Sworn to before me this ____ day, Notary Signature, The undersigned hereby declares, Signature of Owner or Agent, The ______________________ Chamber, Acting as Assistant Secretary on, Certified this, Executing Agent, and SIGNATURE.

Step 3: After you select the Done button, your prepared document can be easily transferred to any kind of your gadgets or to email given by you.
Step 4: It's going to be safer to prepare copies of your document. You can rest easy that we won't share or see your data.