You can easily create the cgfns request for validation of licence registration diploma form form with our PDF editor. These actions will allow you to quickly create your document.
Step 1: On the following web page, press the orange "Get form now" button.
Step 2: The file editing page is currently available. Include text or enhance current data.
Provide the essential information in every section to create the PDF cgfns request for validation of licence registration diploma form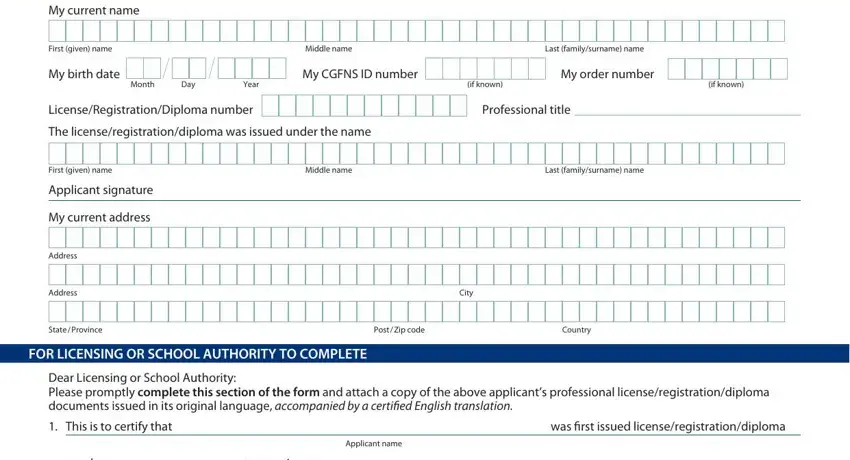 Write down the required details in the field Dear Licensing or School, was irst issued, number, to practice as a, Applicant name, Specify legal title, Day, Year, Month, The expiration date of this, Applicant birth date, Month, Month n National / Provincial /, Day, Year, Day /, Month, Year /, Day, Year, n Diploma (NOTE: Please attach a, n Other, *Please attach an explanation if, Month, Day, and Year.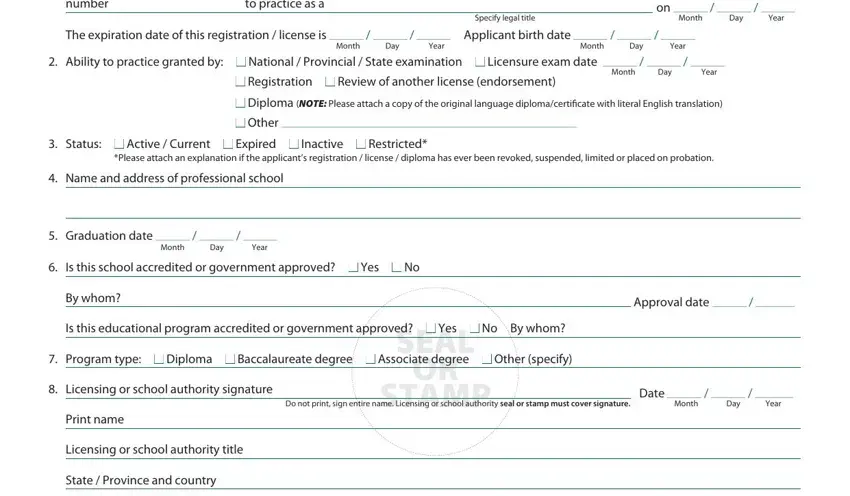 Put together the valuable information in the By whom, Approval date, Is this educational program, SEAL, Do not print, STAMP, Date, Day, Month, Year, Print name, Licensing or school authority title, State / Province and country, Telephone number (include country, Fax number (include country code, Email address, Web address, Please send this document and any, Revised April 2011, and R e v i s e d A p r i l segment.

Step 3: After you've hit the Done button, your file should be ready for transfer to every device or email address you indicate.
Step 4: It will be better to prepare duplicates of your file. You can rest assured that we won't distribute or read your information.