It is a piece of cake to complete the chp 362 online. Our software was made to be easy-to-use and assist you to fill in any document efficiently. These are the basic steps to go through:
Step 1: The first step will be to click the orange "Get Form Now" button.
Step 2: After you have entered the editing page chp 362 online, you'll be able to see each of the actions intended for the document in the top menu.
Enter the required details in every single area to fill in the PDF chp 362 online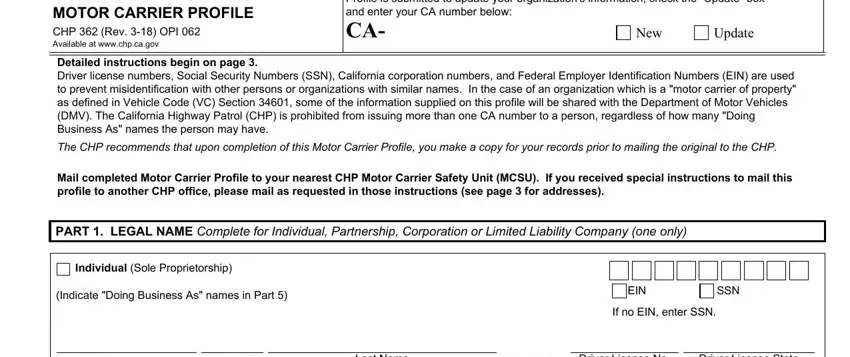 Write down the essential information in the space Limited Liability Company (LLC), Legal Name of Company or, Middle Initial, Last Name, PART 2, Federal Employer Identification, Letter, Numbers only, Street Address, Physical Address: Mailing Address, County Code CHP Location Code BIT, Street Address or PO Box, CHP USE ONLY, Zip Code, and Zip Code.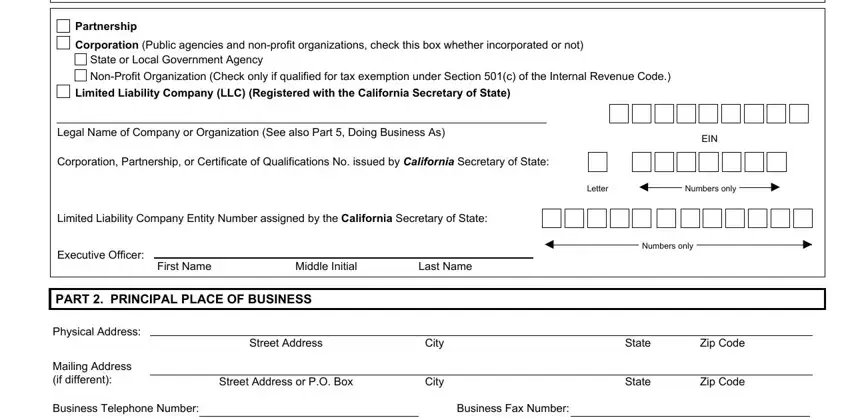 You may be instructed to note the information to help the program fill in the part PART 5, Doing business in California as, *Attach additional sheets if, PART 6, Federal identification numbers:, PART 7, CALIFORNIA TERMINAL DBA, and STREET ADDRESS, (Terminal DBA must match a DBA in, Local, ZIP, Phone No, Driver, Records at This, and Vehicle Records at This.

The Address, Doing Business As, Address, Doing Business As, Address, Doing Business As, Address, Doing Business As, Address, Y N, Y N, Y N, Y N, Y N, and Y N section is the place where both parties can indicate their rights and responsibilities.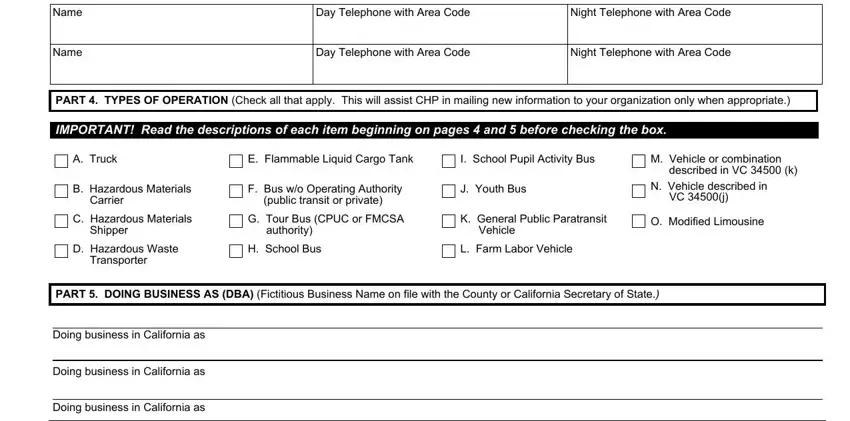 Step 3: Choose the Done button to assure that your finalized document can be transferred to each device you prefer or sent to an email you indicate.
Step 4: To protect yourself from probable forthcoming complications, please be sure to obtain at least a couple of copies of each and every file.