Submitting documents together with our PDF editor is easier when compared with anything else. To enhance ciwa ar the document, there's nothing you should do - just proceed with the steps below:
Step 1: Click on the "Get Form Here" button.
Step 2: Now you're on the file editing page. You may change and add content to the file, highlight words and phrases, cross or check particular words, add images, put a signature on it, delete unneeded areas, or eliminate them entirely.
To fill out the c, iwa ar PDF, provide the details for each of the sections: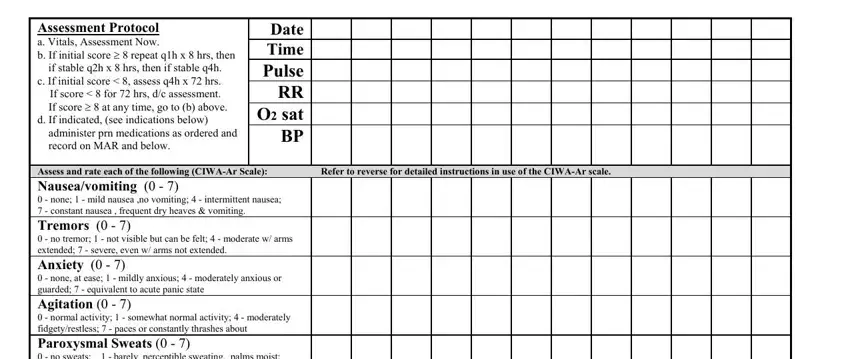 Write down the information in the Assessment Protocol a, Dose given (mg): Route:, Time of PR, N medication, Scale for Scoring: Total Score =, 0 – 9: absent or minimal withdrawal, and Indications for PR, N medication: a area.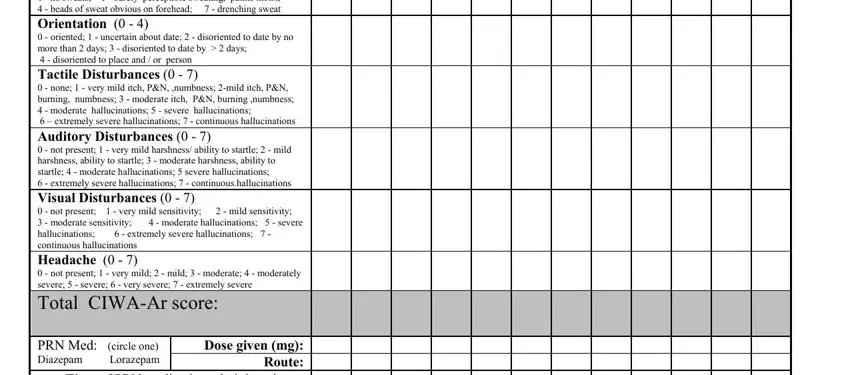 You will be demanded specific crucial information to be able to fill up the Patient Identification, Signature/ Title, Initials, Signature / Title, Initials, and Alcohol Withdrawal Assessment part.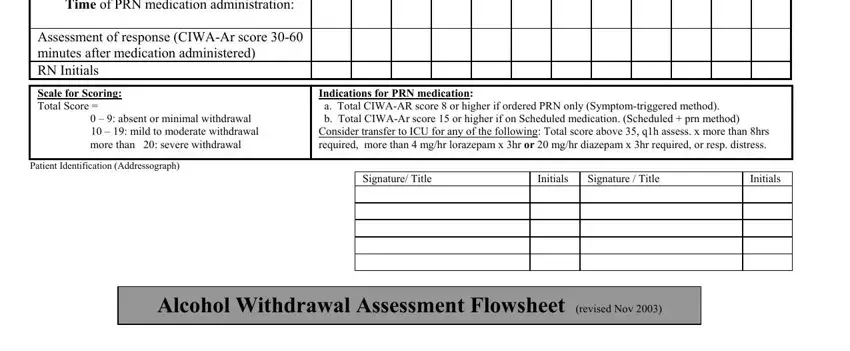 Step 3: Press "Done". Now you may export your PDF file.
Step 4: Be sure to make as many copies of your document as possible to remain away from possible troubles.