You are able to complete pag ibig payment form instantly with the help of our online PDF tool. Our team is committed to providing you with the best possible experience with our tool by continuously introducing new functions and improvements. With all of these updates, working with our tool gets better than ever! With some simple steps, you are able to begin your PDF editing:
Step 1: Access the PDF file inside our editor by clicking on the "Get Form Button" in the top area of this webpage.
Step 2: Once you access the tool, you will find the document made ready to be filled out. Besides filling out various blank fields, you could also perform some other things with the form, namely writing your own words, modifying the original text, inserting illustrations or photos, affixing your signature to the form, and a lot more.
It really is easy to complete the pdf using this detailed tutorial! This is what you have to do:
1. The pag ibig payment form usually requires certain details to be typed in. Make certain the next fields are completed: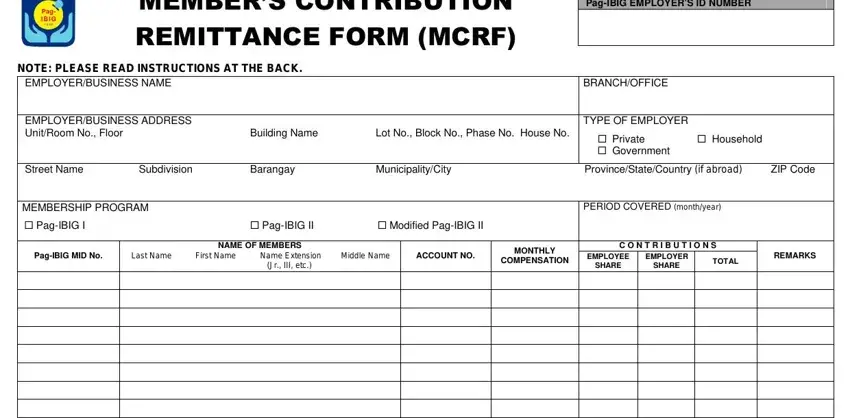 2. Once the previous section is completed, you have to include the needed details in No of Employees Members on this, and TOTAL FOR THIS PAGE so that you can proceed to the next part.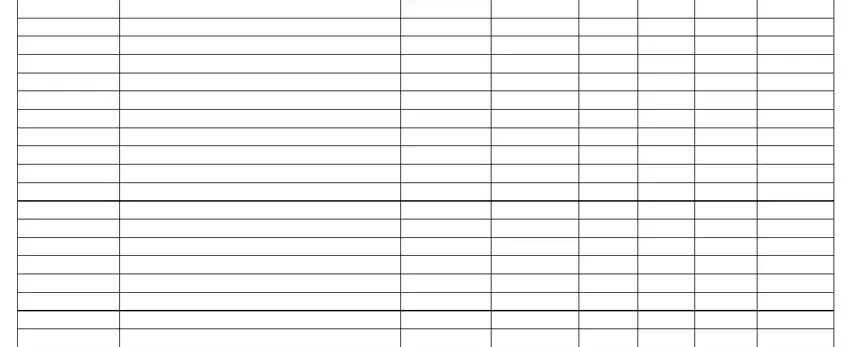 Many people frequently get some things incorrect when filling in No of Employees Members on this in this area. You need to read twice what you enter right here.
3. Your next step will be simple - fill in all the blanks in No of Employees Members on this, TOTAL FOR THIS PAGE, GRAND TOTAL if last page, EMPLOYER CERTIFICATION, Total no of Employees Members if, I hereby certify under pain of, HEAD OF OFFICE OR AUTHORIZED, and THIS FORM MAY BE REPRODUCED NOT to complete this segment.

Step 3: Be certain that your details are accurate and press "Done" to proceed further. Create a 7-day free trial plan at FormsPal and get direct access to pag ibig payment form - downloadable, emailable, and editable in your FormsPal account page. We don't share or sell any information that you enter when filling out forms at FormsPal.