The concept driving our PDF editor was to make certain it is as intuitive as it can be. You'll find the overall procedure of creating online corporation bank account opening really easy in the event you adhere to these steps.
Step 1: Choose the orange "Get Form Now" button on the web page.
Step 2: As soon as you have accessed the online corporation bank account opening edit page, you'll discover all options you can use with regards to your file within the top menu.
Fill out the online corporation bank account opening PDF by providing the text needed for each section.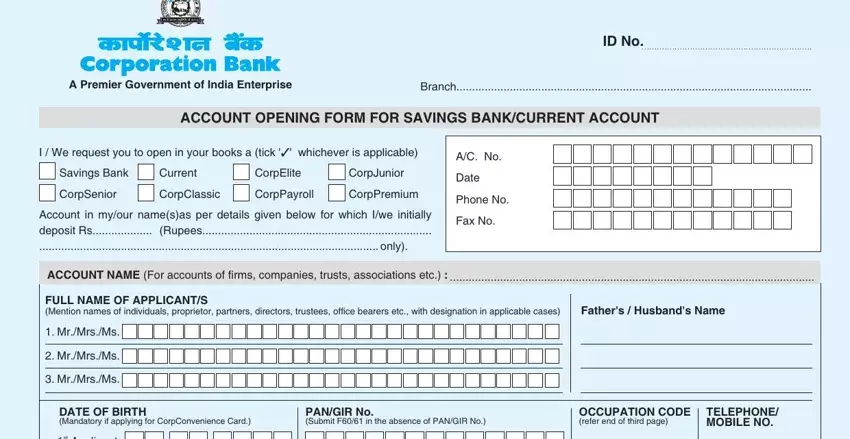 The system will demand you to prepare the 1 Applicant, 2 Applicant, 3 Applicant, (in case, of individual's a, c Reg, d (in case of business a, c Applicable for Corp, Payroll Account, CORP, CLASSIC ACCOUNT - For my, our Maintain minimum balance of, A, c for operations, Telephone No, Designation:, EMP No, and Department: part.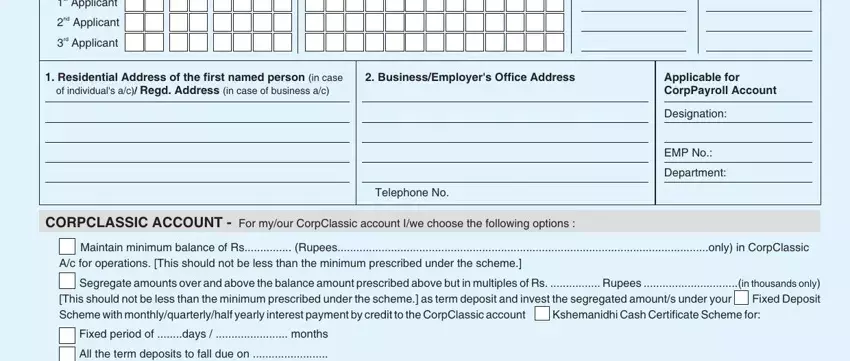 The system will require you to give some essential info to instantly fill in the part Minimum period to get maximum, Renew the term deposits on, FURTHER, ' whichever is applicable), CORP, DIAL FACILITY, CORP, JEEV, AN RAK, SHA (Separate application to be, PERSONALISED CHEQUE BOOK FACILITY*, CORP, NET - INTERNET BANKING, 1 Choice, User ID preference, 2 Choice, 3 Choice, (Please specify 3 choices, and Kindly approve the following.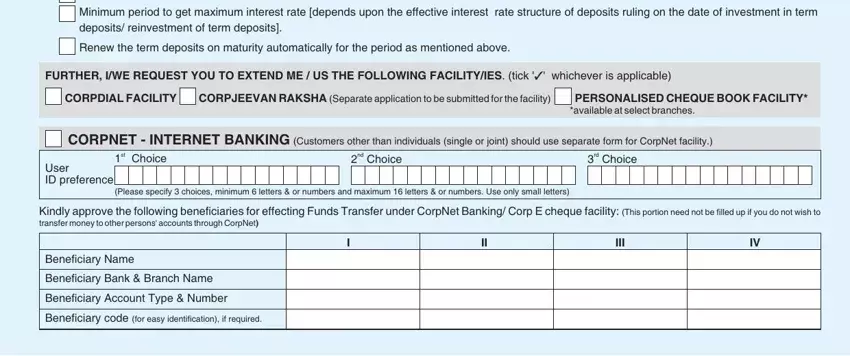 Describe the rights and obligations of the sides in the field CORP CONVENIENCE DEBIT CARD, Name to be printed on the card, (Not to exceed 24 characters, FOR ADDITIONAL CARDS:, (for joint account holders and, Name in full Use block letters as, Mothers Maiden Name:, Mothers Maiden Name:, Mothers Maiden Name:, Other Instructions for, Other Instructions for Corp, Net The Password Mailer for, The Personal Identification No, Residential Address, and responsibility.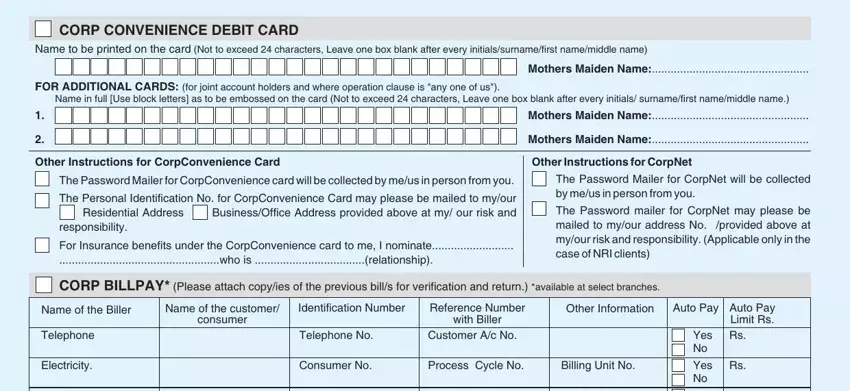 Review the fields Mobile, Credit Card, Insurance, Depository, GAS, Mobile No, Account No, SMS Pay, Card No, Online Pay ID, Policy No, DP ID, Client ID, Consumer No, and Bill Group and then fill them out.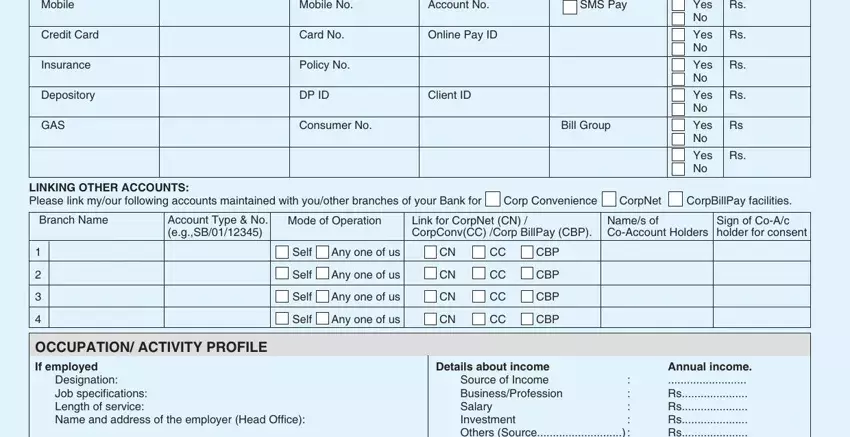 Step 3: Hit "Done". You can now transfer the PDF form.
Step 4: To stay away from probable future complications, you should possess at the very least two or three copies of every single document.